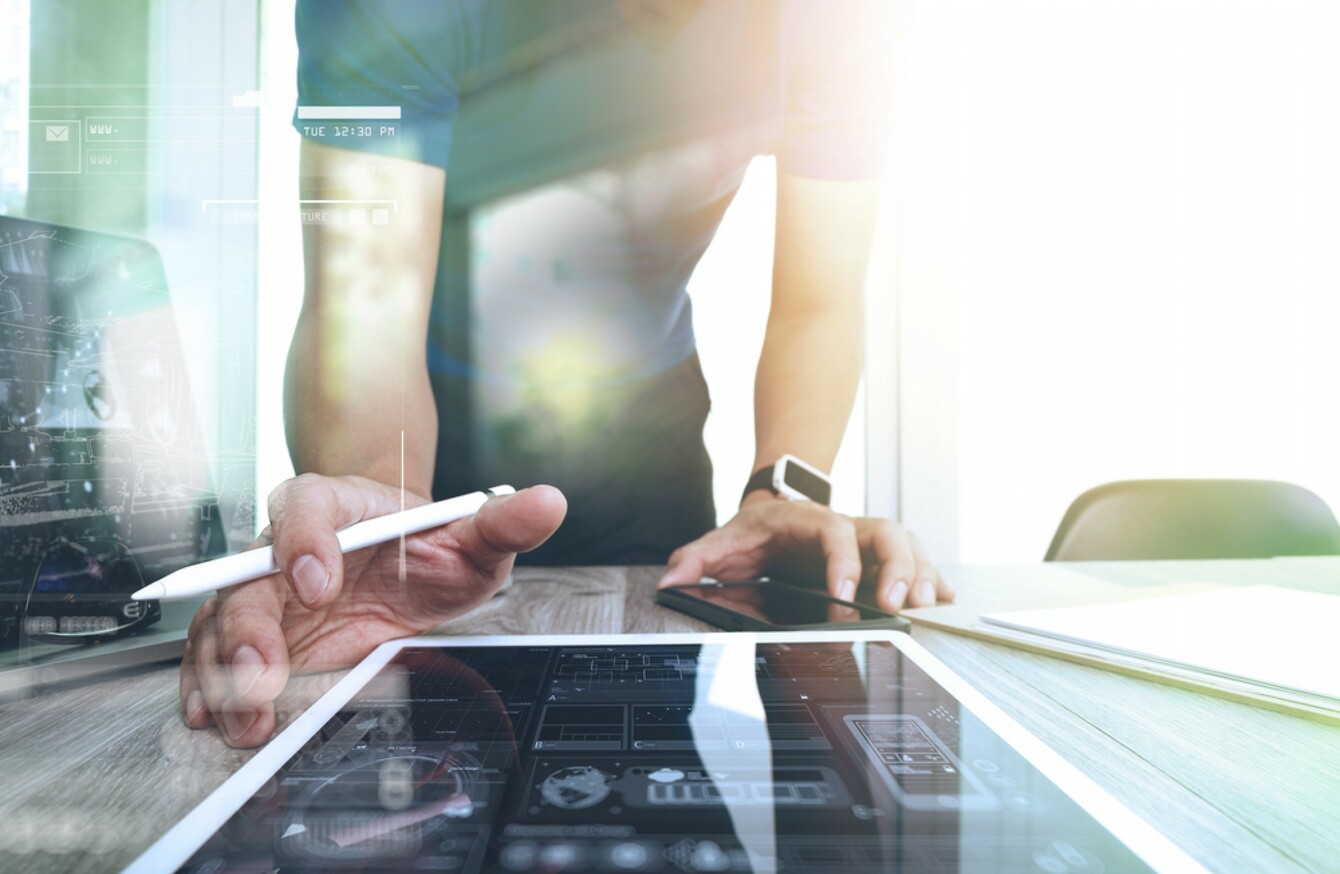 Image: Shutterstock/everything possible
Image: Shutterstock/everything possible
NEW FIGURES SHOW that there's much love for Irish websites internationally, while the demand for them on the island of Ireland is falling.
Of the 34,615 new website domains that were registered last year, 31,665 were registered in the Republic of Ireland, a 2% decrease on 2015; but 2,390 were registered internationally, a 4% increase on 2015.
At the end of 2016, a total of 221,871 .ie domains were registered in Ireland and around the world, according to new figures released today by the IE Domain Registry (IEDR).
Figures from IRDR, which is responsible for managing and maintaining Ireland's country code domain name extension '.ie', showed that 34,615 were registered last year alone – the second highest year for new registrations since 2011.
That equates to approximately 94 new .ie registrations every day in 2016.
Leinster registered the greatest number of new .ie domains in 2016 (67%), followed by Munster (19%), Connacht (8.5%) and Ulster (5%).
Divided further, Dublin accounted for 44% of all new .ie registrations, or 14,187, followed by Cork (9%, 2,837) and Galway (5%, 1,512).
Fermanagh registered only 31 .ie domains in 2016, the smallest number in Northern Ireland and on the island of Ireland overall. Leitrim registered the fewest .ie domains in the Republic – just 130.
Compared to 22 European countries, Ireland, with 47, ranks joint 18th with France for the number of country code domains per 1,000 people. Many other countries with similar and smaller populations fare far better, including Denmark (233 .dk domains per 1,000 people), Norway (136 .no domains) and Lithuania (63 .lt domains).