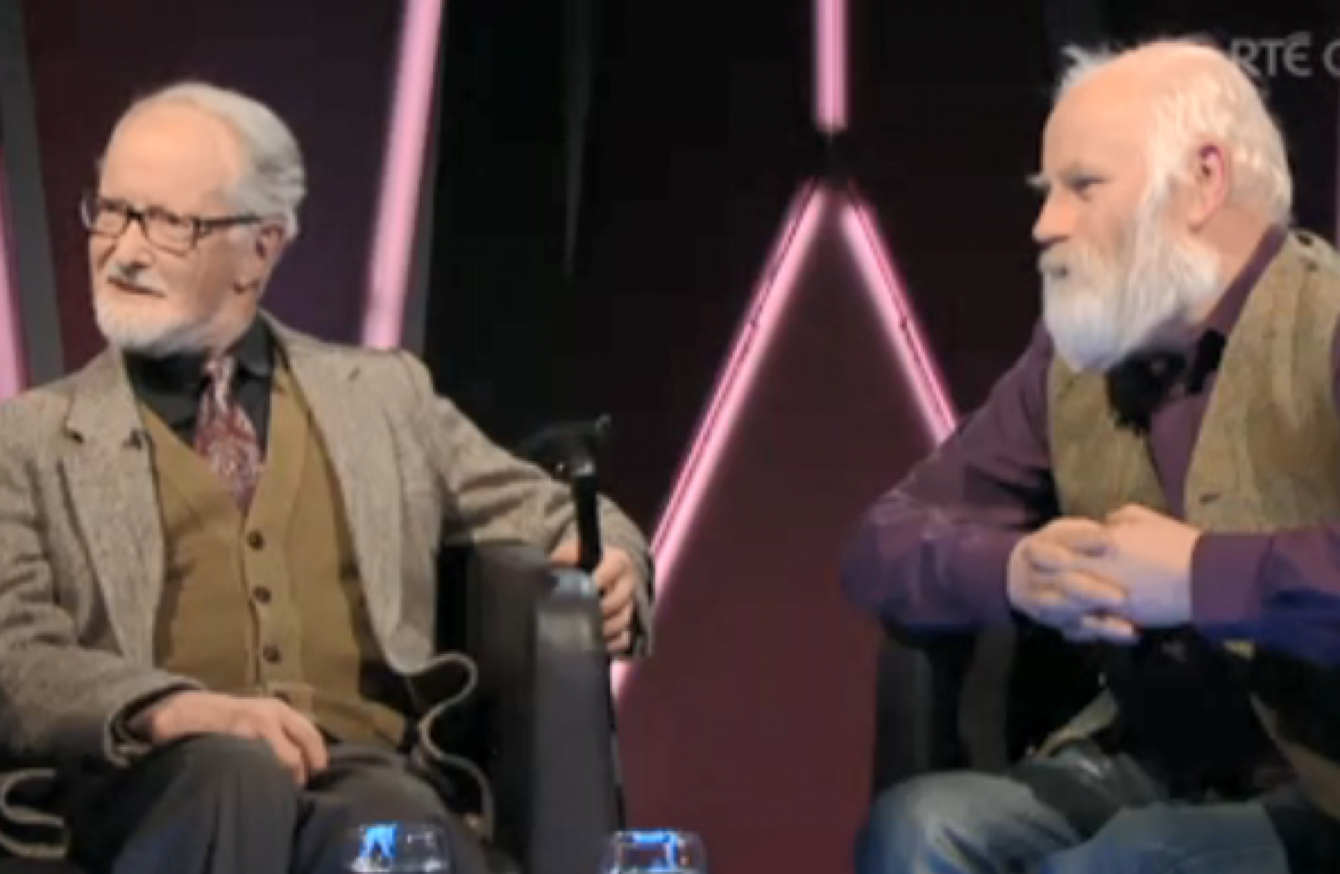 Matt and Michael.
Image: RTÉ
Matt and Michael.
Image: RTÉ
TWO MEN WHO are getting married to avoid inheritance tax say that there is love between them and that their arrangement benefits the state.
Speaking on Claire Byrne Live last night, Michael O'Sullivan said that the pair had been friends for almost 30 years and that they decided marriage would be the easiest way to pass Matt's house to Michael after his death.
"It's two stories," said Michael, "It's Matt's story and my story".
"I lost my apartment and then I was living in a house with another chap, but that house was sold. I would go and stay with Matt the odd time.
He has lived on his own his whole life and I didn't want to intrude on that, so I was living in my car.
Matt said that he offered his friend a roof over his head.
"I told him it's rough and ready, but you'll have a roof over your head. He knows my moods and I thought 'when I go, I want Michael to have this for his family'."
The men realised that Michael would be liable for 33% Capital Acquisitions Tax, unless the two married.
They initially told a few friends and family. Michael says that the two didn't apply for carer's allowance due to an unwillingness to allow their home be assessed due to Matt's hoarding.
Michael said that the institution of marriage was designed to "keep countries together and enlarge farms".
This idea isn't new – it's just new because we're two men.
The two said that there is love between them – even if it's not romantic.
"Michael is the younger brother that I would have loved to have had. I fight with him, but I wouldn't let anyone else say anything to him."
Michael said that he does love Matt.
I do love Matt, he's one of the nicest people I've ever met.
Michael says that the burden on the state would be greater if Matt were to go into a nursing home or get a carer. He says that this this arrangement allows Matt to stay at home.
The two are due to be married this Friday, if they can arrange a celebrant.