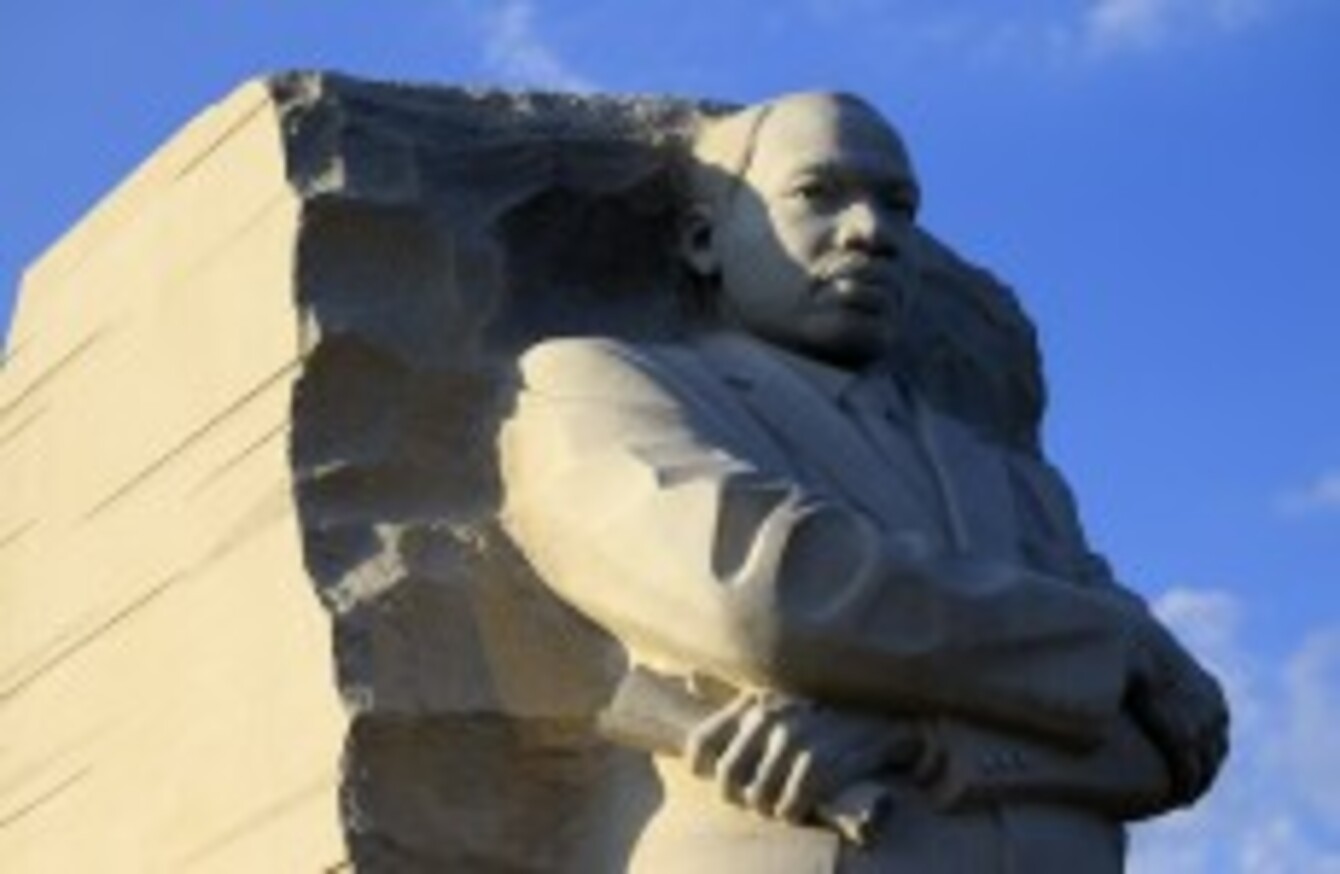 The Martin Luther King, Jr Memorial
Image: Jose Luis Magana/AP/Press Association Images
The Martin Luther King, Jr Memorial
Image: Jose Luis Magana/AP/Press Association Images
IT'S MIDWAY THROUGH the week and you want to get up to speed on the latest news topics and catch up on opinions and insights.
We're here to help you do just that, with our three midweek longreads:
50 years ago this week, Martin Luther King delivered his most famous speech, his 'I have a dream' speech. In an illustrated article, Gary Younge explores this defining moment, and how it changed America – and the world – forever. (The Guardian)
"Don't use the lines about 'I have a dream'," Wyatt Walker told Martin Luther King the night before the march on Washington. "It's trite, it's cliche. You've used it too many times already." The night before the march on Washington, on 28 August 1963, he had asked his aides for advice. After a wide range of conflicting suggestions from his staff, King retreated to put the final touches on the speech.
A new programme in Nairobi, aimed at women, teaches them how to defend themselves against sex attacks in the city's slum. Mike Miesen takes part in a No Means No Worldwide class, where women learn how to spot potential attackers. (The Daily Beast)
Approximately 7 minutes reading time – 1553 words
Unfortunately, the experiences of these

shooshoos

are shared by women of all ages. According to a 2010 Amnesty International 

report

, "violence against women is endemic in Nairobi's slums and settlements [and] goes widely unpunished." It's so unsafe for women to go to the pit latrines at night that they're often forced to use "flying toilets"—plastic bags that are hurled out the window once they are used.
What makes a young man decide to become a novice? Writing in Opinions & Insights, Conor McDonough, a Dominican novice, tells us why he left his teaching career for a life of obedience, poverty and chastity. (TheJournal.ie)
Approx 4 minutes reading time – 960 words
Of course, this is perfectly normal for a maturing Christian, and being a committed Christian doesn't rule out a normal professional and family life. And so, after graduation, I ploughed a straightforward furrow. I became a secondary school teacher in the north of England and loved every minute of my work. But throughout my time in teaching I was nagged by the dim sense that God was calling me to leave this comfort zone, and give my life to him in a more adventurous, radical way.