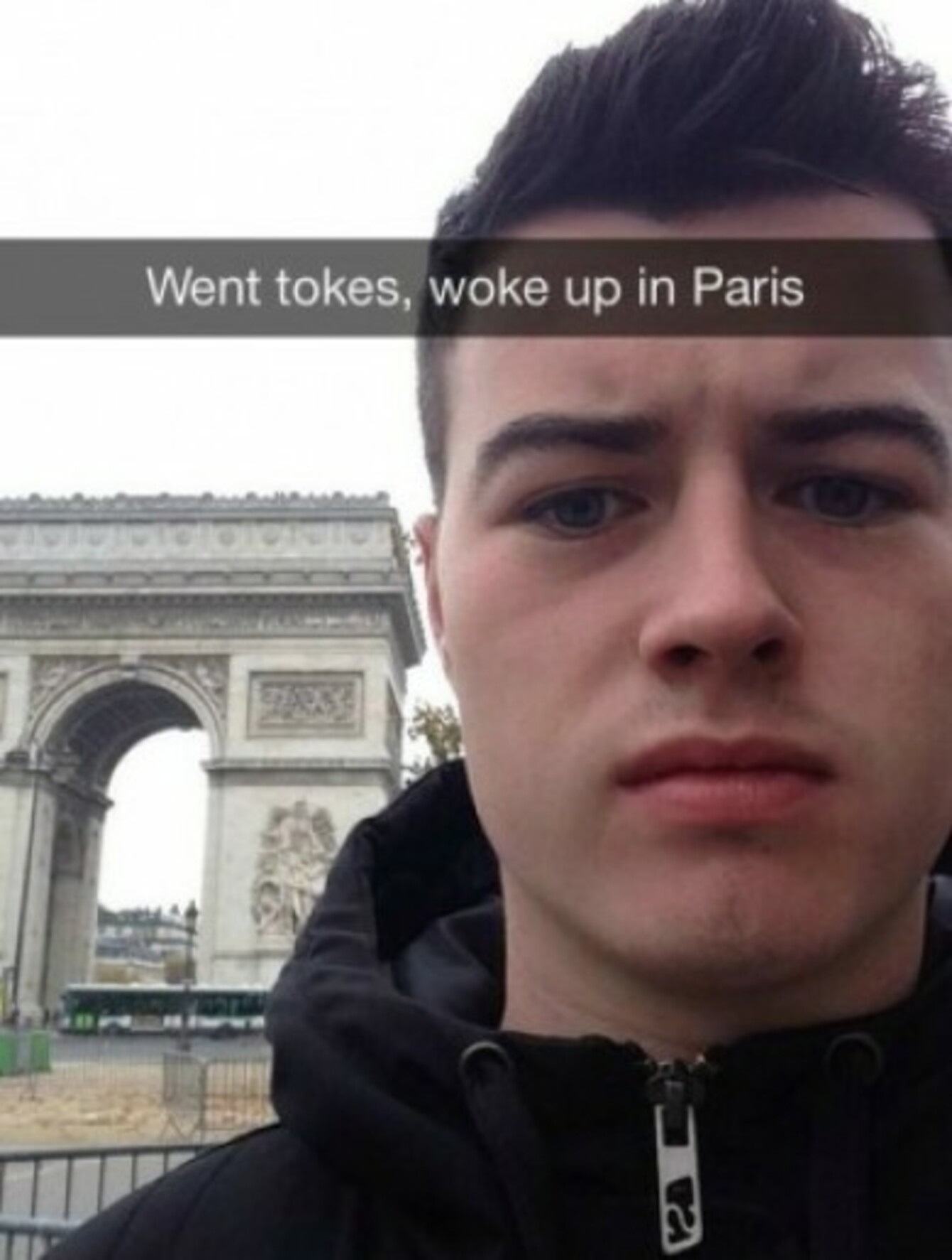 SOMETIMES A STORY is worth reading because it has educational value, is informative or is about an issue that is important to people.
And sometimes it is interesting simply because it's just plain odd.
The moveable bridge that can't move
There is a bridge in Dublin that is supposed to be able to move to allow traffic up the River Liffey.
Except the key has gone missing and now the Seán O'Casey Bridge is stuck.
The Irish Government and Santa
In November, the Irish Government was forced to admit that Santa is, in fact, real.
TD Jim Daly had said that the man in red wasn't real, but retracted his statement after the Government confirmed that 'Santa sees all, even Dáil debates'.
The most expensive night-out of his life
Then there was the case of the English student who went to a Manchester nightclub, got drunk…and woke up in Paris. As you do.
Luke Harding had to shell out for a flight home, where his mam was waiting to call him 'a pillock'.
The guy who threw away €4.8 million
We've all been there. You throw a receipt that has a fiver wrapped inside it or you wash jeans that have a tenner in the pocket.
Or, in the case of Welshman James Howells, you accidentally throw out a hard drive that has €4.8 million worth of BitCoin.
Howells threw out an old hard drive and only realised his mistake after hearing media reports of the value of the digital currency.
The TV station that aired a racist joke after a plane crash
After an Asiana flight crashed at San Francisco, killing three, California TV station KTVU announced the names of the pilots. Except they did it based on a fake source at the National Transportation Safety Board, who leaked them racist names.
The saga of Rob Ford
Nathan Denette/The Canadian Press/Press Association Images
The leaders of most cities aren't as…colourful as Toronto mayor Rob Ford.
This year has seen him caught smoking crack, accused of telling racist jokes and knocked a fellow councillor over in the council chamber.
Everything Ford did all year was fairly weird, but he's still more popular than any Irish politician.
Ming Flanagan challenging a minister to drink "glorified piss"
#Open journalism No news is bad news Support The Journal

Your contributions will help us continue to deliver the stories that are important to you

Support us now
Deputy Ming Flanagan was accused of "an act of vandalism" by Ceann Comhairle Sean Barrett when he walked out of the Dáil only last week.
Flanagan was upset that the people of Castlerea are set to be charged for water that he claims is contaminated.
George HW Bush spokesman kills off Mandela – three months before his death
When Nelson Mandela died this month, there was an outpouring of grief and a barrage of condolences.
One person had jumped the gun, however. Former US President George HW Bush issued a statement expressing his sorrow at the "death" of Madiba.
His spokesman Jim McGrath took responsibility for the blunder, tweeting that he had "mis-read the header" on the Washington Post newsflash.
The massive plane that landed at a tiny airport
Not many people have heard of Jabara Airport in Wichita, Kansas.
For the crew of a Boeing 747 Dreamlifter, they will probably want to forget it exists at all. They landed their massive cargo plane at the airport, only to realise they couldn't take off again. D'oh.
The US dropped bombs on the Great Barrier Reef?
Yep. They were unarmed bombs taking part in a training exercise.
But that, and the fact the Aussies didn't mind, didn't make this any less weird.