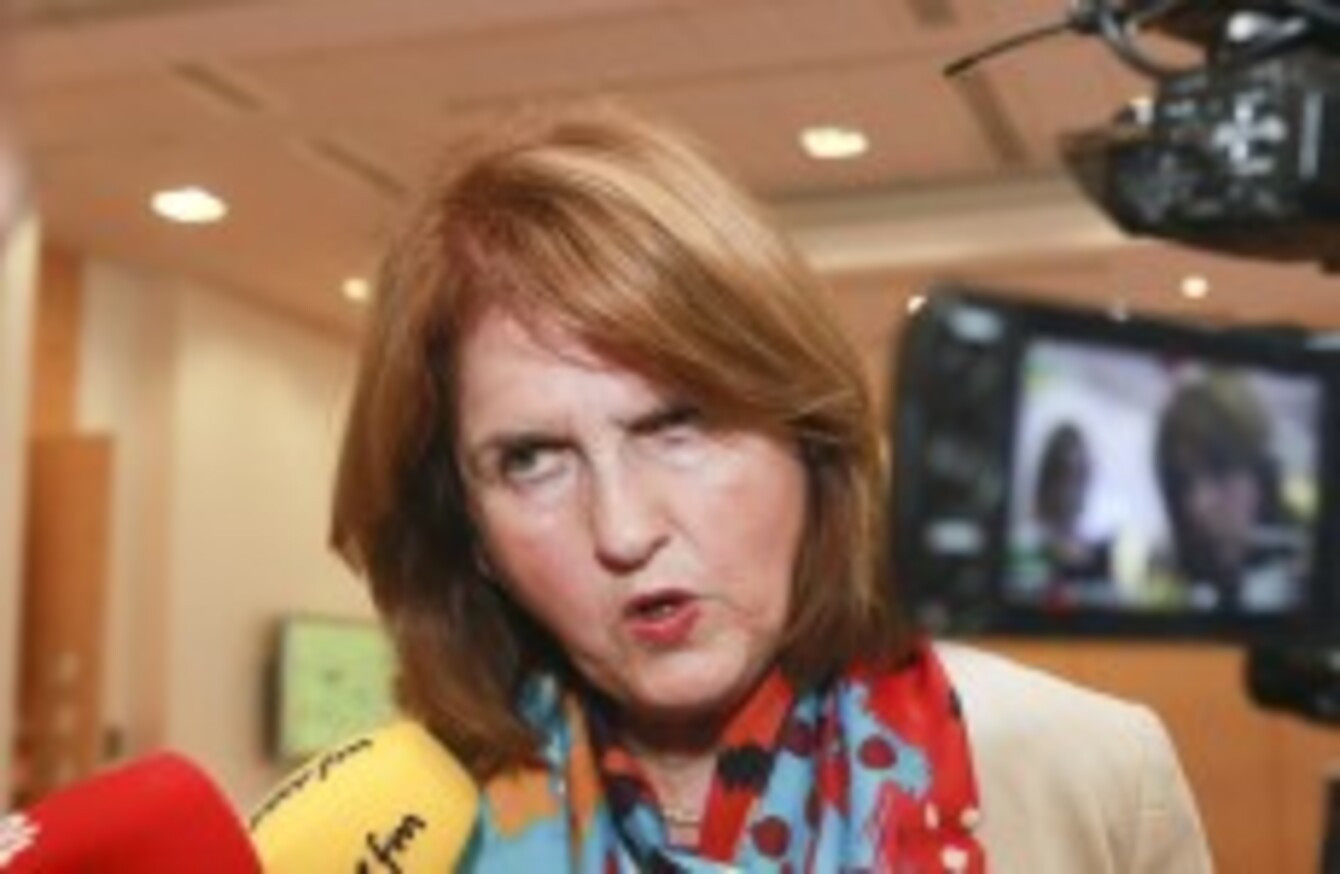 Social Protection Minister Joan Burton
Image: Photocall Ireland
Social Protection Minister Joan Burton
Image: Photocall Ireland
MINISTER FOR SOCIAL Protection Joan Burton has been defending inspections carried out by her department at the homes of widows receiving payments from the state.
It's after it emerged that over 1,000 such visits were paid to homes in the past year to check on the status of people in receipt of a widow's or widower's contributory pension. The law states that a person ceases to be entitled to the pension should they remarry or begin to cohabit.
The issue has been in the spotlight after People Before Profit TD Joan Collins raised the case of a 76-year-old woman who had her pension stopped after she refused to engage in a survey being carried out by Social Protection officials, as she felt they were prying into her affairs.
The payment was restored after the issue was raised by Collins in the Dáíl.
Speaking on RTÉ's The Week in Politics, Minister Burton said she regretted any upset caused to the woman in question, but that it was something her department was required to do.
"These are randomised surveys and they're carried out to check if a person is still in the country and that they are who they say they are."
Burton said that the Department had "made huge savings" through a crackdown on welfare fraud and that such practices were "important for a good social welfare system" which ensured that "people who are entitled to payments get them".
Speaking on the same programme, Fianna Fáil TD Timmy Dooley said that such inspections should be carried out more sensibly, without impacting on vulnerable groups.