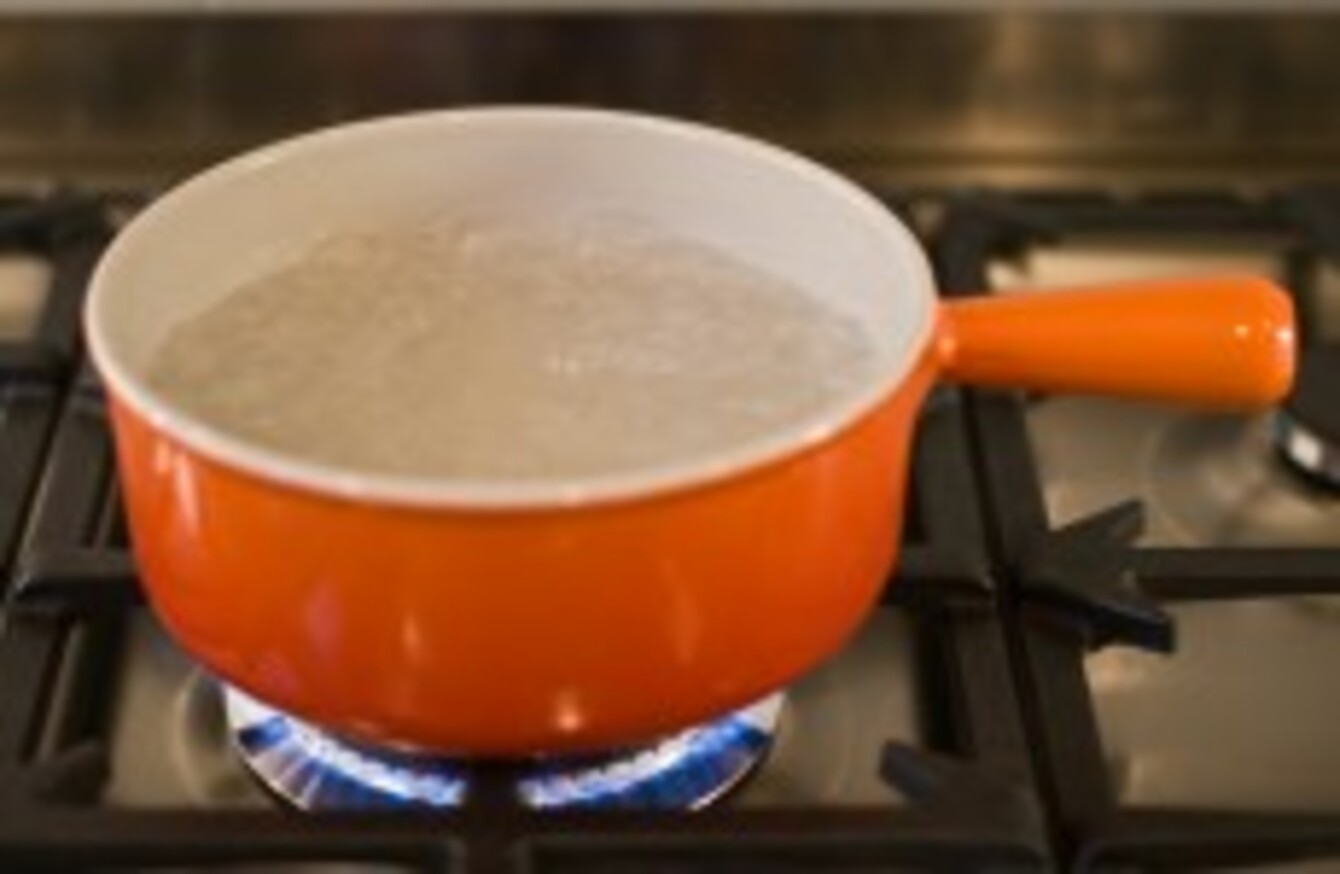 Image: Shutterstock/James A. Harris
Image: Shutterstock/James A. Harris
PEOPLE LIVING IN Westport have been advised to boil their water after a number of locals became ill.
Mayo County Council said that there has been an outbreak of Cryptosporidiosis in the Westport area, so it's advising people to boil water before consuming or using it.
An increase in the number of cases of Cryptosporidiosis have been notified in the area served by the Westport Public Water Scheme sourced from Moher Lough. Drinking water is one possible source for this potentially serious infectious disease.
The council said that to date, water testing has not detected the presence of the parasite in the water supply.
But as a precautionary measure, the HSE West has advised Mayo County Council and Irish Water to issue a boil water notice to all water users in a defined area around Westport.
Cryptosporidium is a microscopic paraside that is found mainly in the faeces of infected humans or animals. It can cause diarrhea, nausea, vomiting and low grade fever.
Water that might be consumed directly or indirectly may be affected.
Affected areas:
Westport Public Water Supply
Ballinlough pGWS
Cloghans pGWS
Brackloon/Bohea pGWS
Cuslough pGWS
Farnaught pGWS
Rosmoney West pGWS
This notice does not apply to these areas:
Sheeaun
Allergan
Knockranny
Buckwaria 
Clogher GWS
Full details on how to boil water and avoid Cryptosporidium can be found on Mayo Co Co's website.
First published 6 May, 8pm