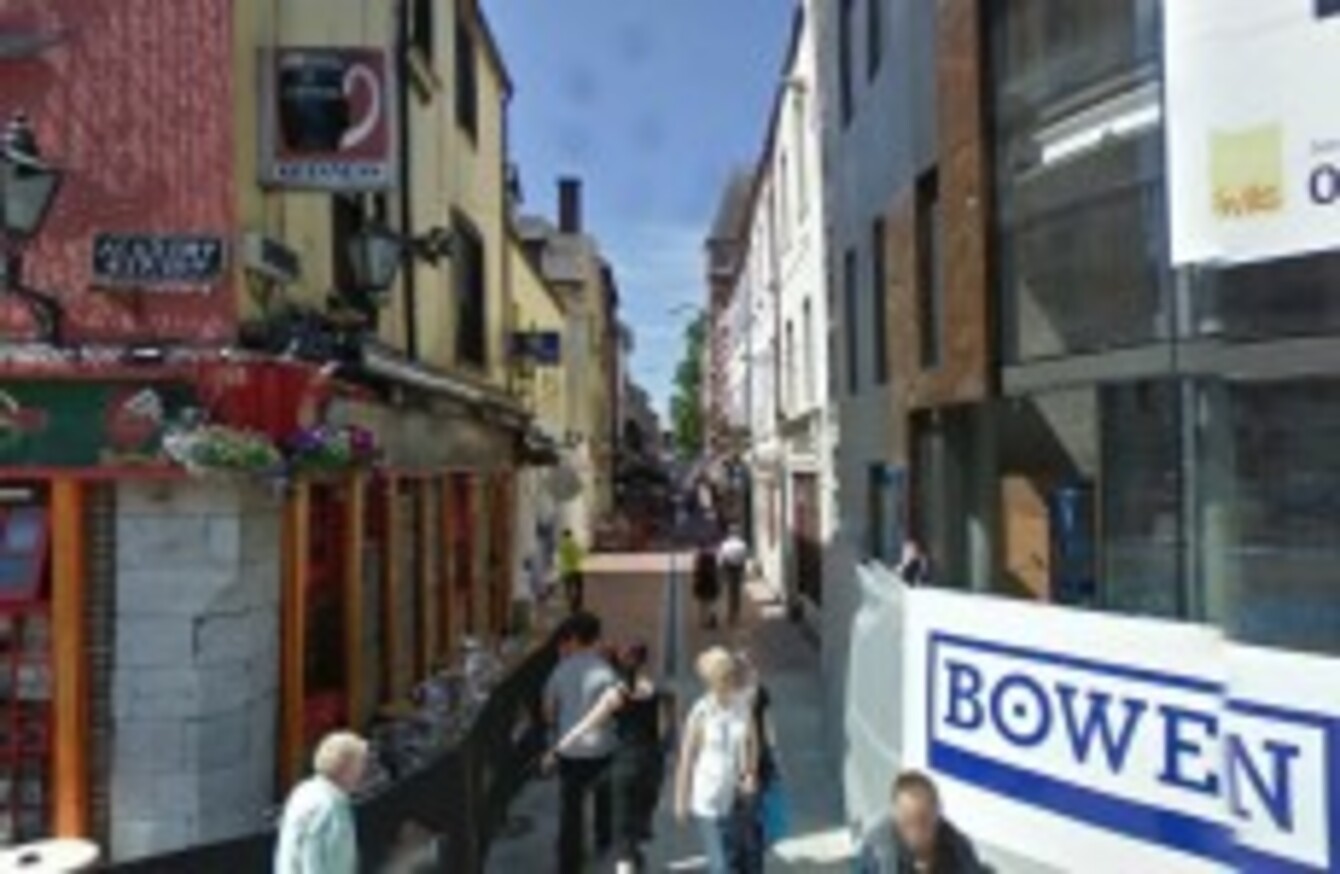 A view towards the Paul St area of Cork city
Image: Google Street View
A view towards the Paul St area of Cork city
Image: Google Street View
THE BRITISH PUB operator JD Wetherspoon has announced it is to move into Cork, just weeks after signing contracts on a first Irish premises.
The no-frills pub chain, which is known for cheap drinks and eschewing entertainment or live sports, has signed a contract to buy a site in Cork's city centre.
The former Newport Cafe site, on Paul Street, is currently closed but Wetherspoon's say that they will invest €1.5 million in transforming the site.
The new pub will create between 40 and 45 jobs in the city and a spokesperson told TheJournal.ie that they may even show sport.
"If you look at Wetherspoon historically, there were no televisions for 30 years.
"Now there are televisions, but the sound is generally kept off. We wouldn't say we're a sports-oriented pub. But if there are games on, we may show them with the sound off. It's then at management's discretion whether to turn it on or not."
The company bought a site in Blackrock in Dublin last month and will open both Dublin and Cork outlets in April 2014.
Wetherspoon founder and chairman Tim Martin said: "I am delighted that we have secured our first pub in Cork and our second in the Republic of Ireland.
"We are looking at other sites throughout the Republic of Ireland and hopefully they will come to fruition in the near future."
But, will the idea take off in Ireland: Would you drink in a discount chain pub?