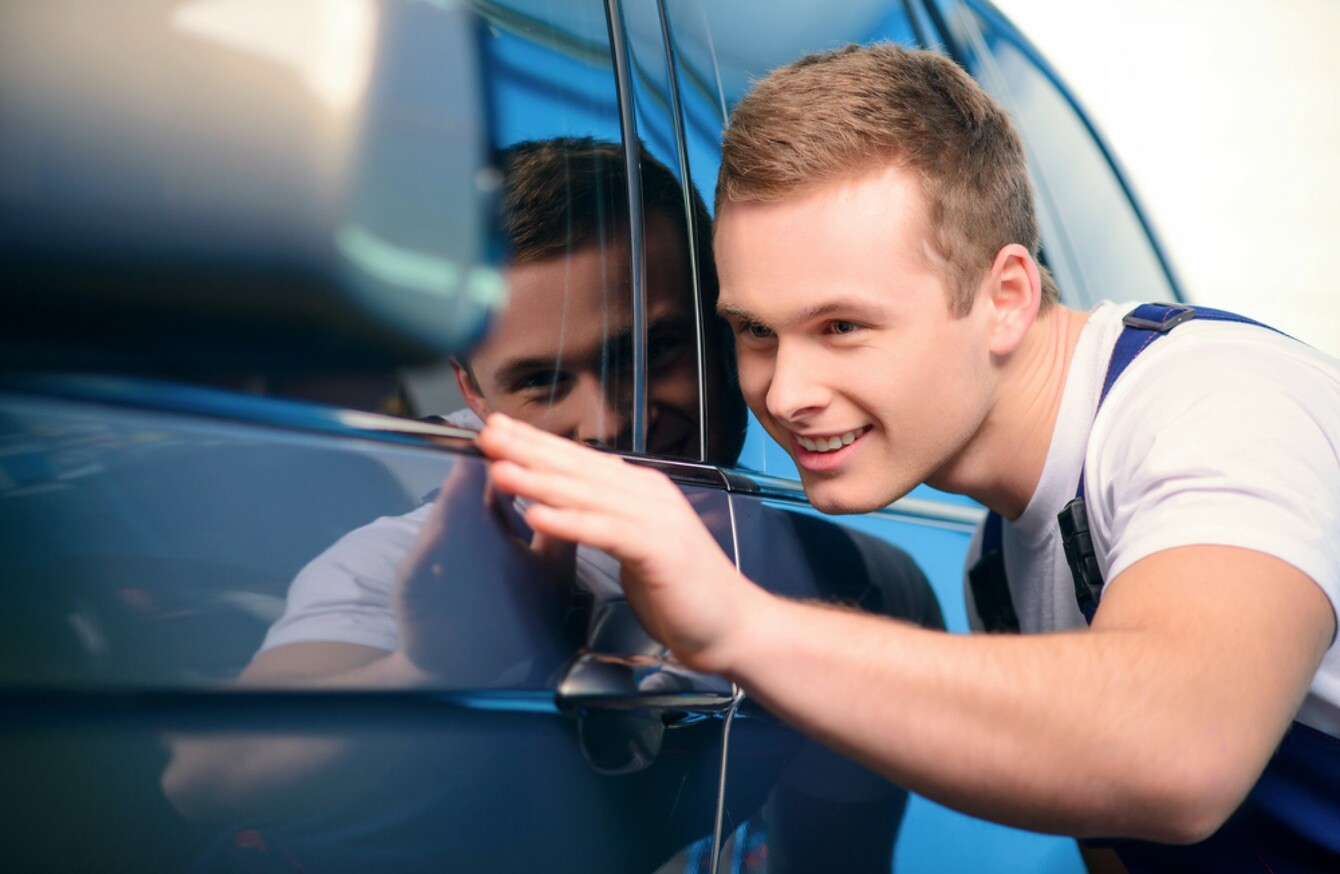 Image: Shutterstock/YAKOBCHUK VIACHESLAV
Image: Shutterstock/YAKOBCHUK VIACHESLAV
Got a question? Need advice? Submit your queries to melanie@thejournal.ie.
THIS WEEK, A reader asks
What can I do to protect my car's paintwork?
The answer:
One of the best ways to protect your car's paint work is to apply a protective wax coating. There are a lot of different waxes on the market and it is important that you do some research to find out the best wax for your car and its environment. It is recommended that you wax your car at least twice a year.
However, there are some other things that you can do to keep your paint looking showroom perfect.
Keep it clean
Before you wash you car make sure all your cleaning accessories are free from dirt. First, rinse your car with water to wash away debris and then start washing your car from the top down – the lower parts of the car are the dirtiest so you don't want to be washing those first as you might transfer dirt upwards.
Make sure you use at least two buckets, one with warm soapy water and one with plain warm water. Choose a specialist shampoo. (Don't just use washing up liquid as this can sometimes remove protective waxes and leave behind a residue on your car.)
Dunk your sponge into the plain water to remove grit before putting it into the soapy water. The key to a good home wash is using loads and loads of fresh clean water. What you are trying to do is wash your car without getting any dirt on it as the dirt will scratch your paint.
When you are done, rinse again and use a few microfibre cloths to dry the car. You can then add the wax or any car protector or sealant that you like.
Protect your car from nature
Dead bugs are acidic as is bird poop, and these can eat away at your paint. As soon as you notice any of these on your car clear them off with a soft cloth, warm water, a bit of soap or some alcohol. Be careful with the bird poop though as sometimes it can contain seeds or nuts that can scrape the paint as you rub it off.
Don't park under a tree
Tree sap is a pain to remove as it is so sticky. Best thing to do is to wash the car with warm soapy water and treat any areas that are still covered in sap with home remedies. Try gently rubbing some hand sanitiser or mayonnaise into the stubborn sap and rinse off well.
Use sun protection
Not that we get much sun in Ireland but on the rare occasions that we do, UV rays can damage and in particular fade your car's paintwork. Clearly the best way to protect your car from the sun is to park it in a garage or use a car cover but if these aren't an option for you, make sure you get a protective wax. Much like sunscreen, it will protect your car from UV damage.
Speaking of sunscreen, the chemicals in some sun lotions can damage and stain your car so keep it away from your paintwork. Make sure when you have told your kids to put on suncream that they don't put their cream covered hands all over your car!