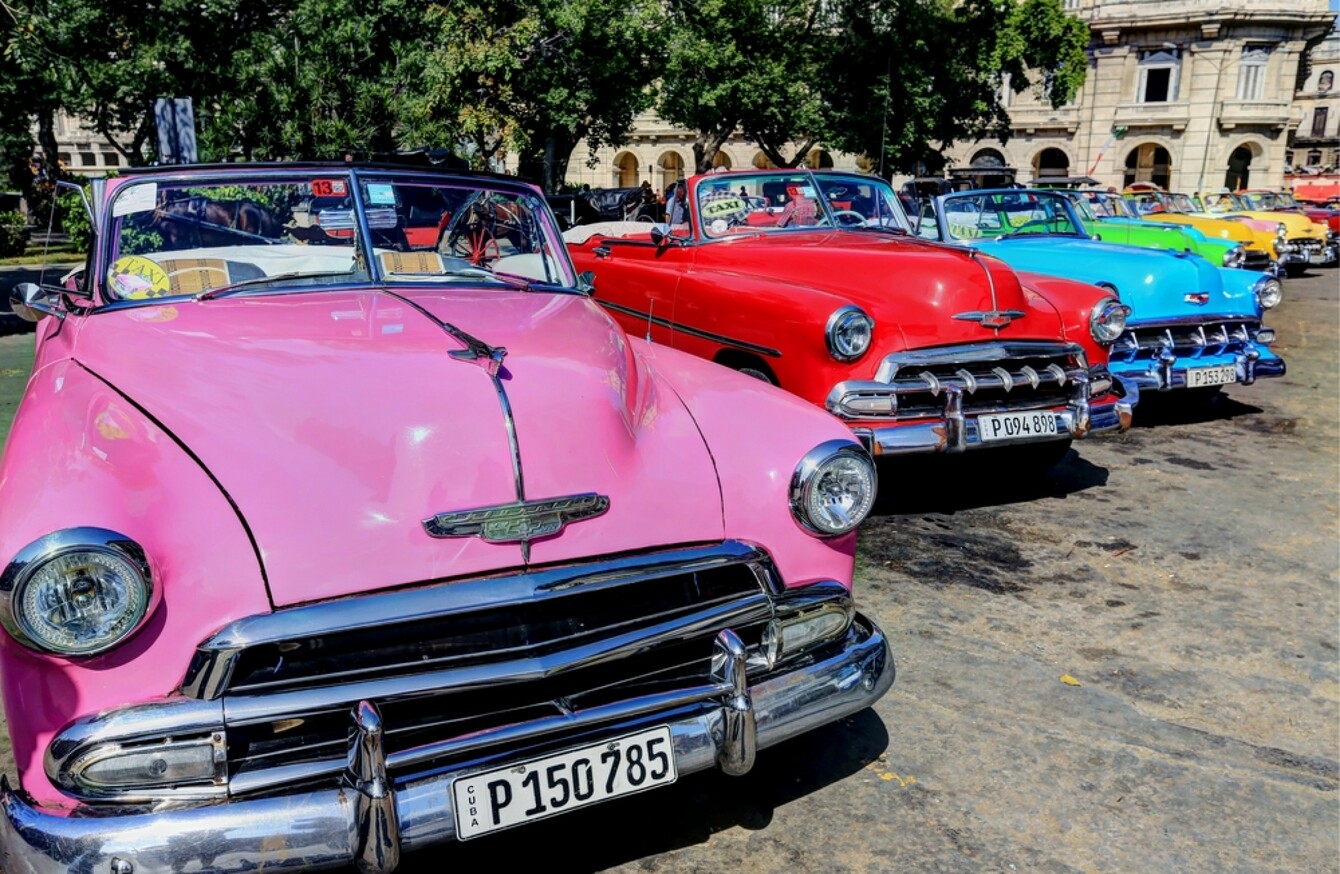 Image: Shutterstock/akturer
Image: Shutterstock/akturer
ACCORDING TO RESEARCH conducted by PPG Industries, nearly 60 per cent of consumers say that colour is a major factor in their vehicle-buying decisions.
Worldwide, the most popular car colour is white and has been for the last six years – accounting for 37 per cent of cars sold globally. The rise in popularity in white cars has, in part, been attributed to the 'Apple Effect', in which white is now seen as trendy and futuristic much like Apple products.
However, apart from following a trend, the colour of your car can reflect your personality – and psychologists would have us believe that our car's colour is a shortcut to expressing how we want the world to think about us.
We've taken a look at the most popular colours of cars advertised for sale on DoneDeal during the past year, and what those colours mean.
Silver – 24% Metallic cars are seen as that bit more premium and expensive, and value retention is stronger than other colours. Drivers who choose silver are seen as being good critics, trustworthy and also as having a sense of being worth more. Silver is also related to prosperity, innovation and modernity.
Black – 22% Black cars are harder to keep clean and show up blemishes too. It is a high maintenance colour – which might say a lot about those who buy a black car. However, black cars again hold resale values well because it is an in-demand colour (currently the second most popular worldwide). Black is seen as sophisticated, ambitious and powerful and many luxury cars are black. If Darth Vader drove a car…
Blue – 17% Blue is associated with loyalty and drivers of light blue cars are seen as being cool and unshakable… while drivers of dark blue cars are seen as confident and authoritative. Tesla is fond of the colour blue for its cars, so are the over 55s.
Grey – 12% Grey is a neutral, sober and practical colour and it is also seen as a sad colour. Not my words! Out of 1,000 people surveyed in the UK, 19 per cent said that they think drivers of grey cars are unhappy! Driving a grey car will not make you Mr Grey – that's not how this works – but it may just make you Mr Dull.
Red – 10% Red cars go the fastest. Fact.* Additionally, red is a sensual and exciting colour and drivers of red cars are seen as adventurous and outgoing individuals. After black, drivers of red cars are considered the most attractive.
*Maybe not fact
Other – 6% Owners of brown cars look away now – drivers of brown cars are seen as the saddest, most unkind and most grumpy, oh dear! Pink car drivers are seen as being funny and yellow car owners are seen as being happy.
White – 5% As mentioned, white is now seen as modern and cool and it is associated with purity. White is a pristine and direct colour and drivers of white cars are seen as trendy and honest and are considered the most attractive drivers by the young (18-24) folk.
Green – 3% Green is on the rise in popularity in Europe and is having a huge revival in Russia. Pastel shades are popular on superminis, and green is one of the more popular choices for the McLaren 650S and Lamborghini Huracan (probably all sold to Russians). Green is seen as a colour of nature and drivers of green cars are grounded, outdoorsy and march to the beat of their own drum. Oh, and they are a bit prone to speeding too, apparently.
Gold – 1% A recent survey by JTC600 found that road rage is most likely to be experienced by drivers of gold cars. That same survey also deemed drivers of gold cars 'wealthy' and 'greedy'. However, gold is also the most precious of metals and is associated with the sun and warmth. It is also associated with intelligence and glamour.
So which colour best matches your personality?