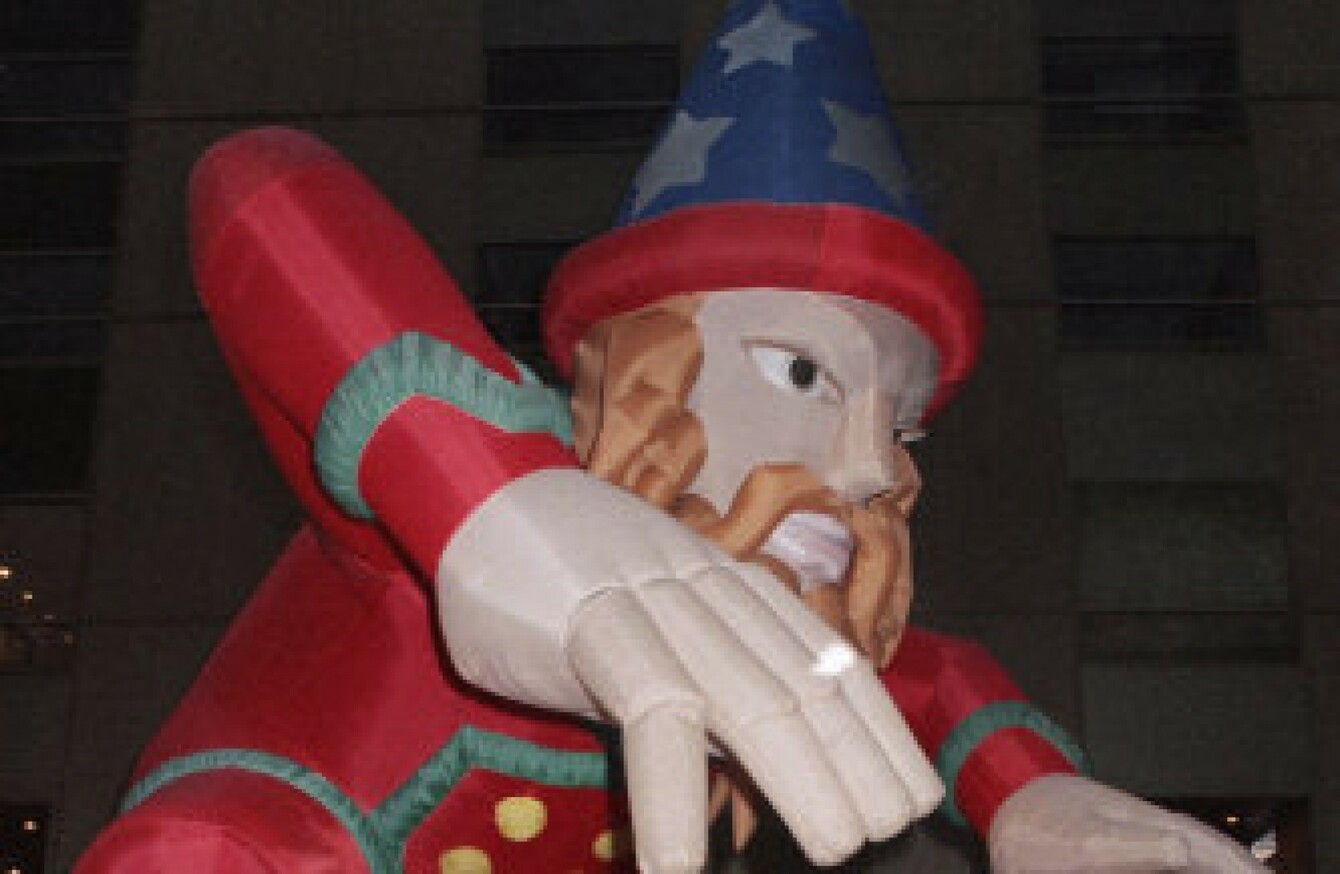 A computerised inflatable robot in Japan based on Jonathan Swift''s Gulliver.
Image: AP/Press Association Images
A computerised inflatable robot in Japan based on Jonathan Swift''s Gulliver.
Image: AP/Press Association Images
DID YOU KNOW that an Irish man is responsible for turning steam power into electricity? Or that an Irish woman saved hundreds of children from the Nazis? Or that an Irish man is responsible for half of the drinking water in LA?
A new book released to coincide with St. Patrick's Day collects some of the amazing feats and inventions of our compatriots over the last few centuries.
The book is called 'What have the Irish ever done for us?' and tells the stories of about 50 Irishmen and Irishwomen who in many cases don't get the credit they deserve.
While we often hear of how Irish people 'built the railways' in the US, what's often overlooked is how half a century before that Irish people were also behind America's canals.
The 'Eriew Canal' for example was a 360 mile undertaking that connected the Great Lakes with New York and the Atlantic Ocean. Over 3,000 Irish men who worked on its construction for six days a week during the eight years it was being built.
The book was written by David Forsyth, a journalist originally from London who has been living in Cork for about 15 years.
He says that the idea for the book came about while he was working on The Gathering in 2013 and realised the volume of untold stories out there.
"I think with the commemorations of 1916 and so on, some of these other positive stories get left out," he says.
And some of them are quite significant, like William Mulholland. You've heard of Mulholland Drive in LA. He was a Dubliner and he was the engineer who built the aqueducts that were 600 miles long to bring the water from the east of California to LA. Without that LA wouldn't exist. And to this day half of LA gets its water through that aquaduct still. Stories like that, there are loads of them.
The author says that the stories come from a range of sources like other books, newspaper articles, colleagues and even families of those profiled.
The idea was to put out a positive message about Ireland.
"I was thinking of St. Patrick's Day," Forsyth says.
"Basically it can be all beer and shamrocks but there's a lot more that Irish people have done, I was trying to put out a positive story."
Every little story in the book is positive, they're basically little news articles.
Some of the stories will be ones that people are aware of, John Holland's submarine or James Hoban's design of the White House for example, but others are more obscure.
Like Pritzker Prize Winning Architect Kevin Roche who designed some to the US' most famous buildings, The Pyramids at College Park in Indiana being among his most striking creations.
At the end of the book there's a potted history of the Irish diaspora in some of their most popular destinations but mostly its about individuals.
Forsyth says his favourite story of those he discovered is that of Mary Elmes, a Cork woman who went to Spain as a nurse during the Spanish Civil War.
After the civil war she travelled to France and after seeing how Jews and others were being rounded up in camps by the Nazis she took it upon herself to do something.
"What she started doing was bundling kids into the boot of her car, driving them over the Pyrenees back to Spain to little mountain hideouts and she saved probably three 300 or 400 children, and I'd never heard of her."
What Have the Irish ever done for us? can be bought through Amazon.