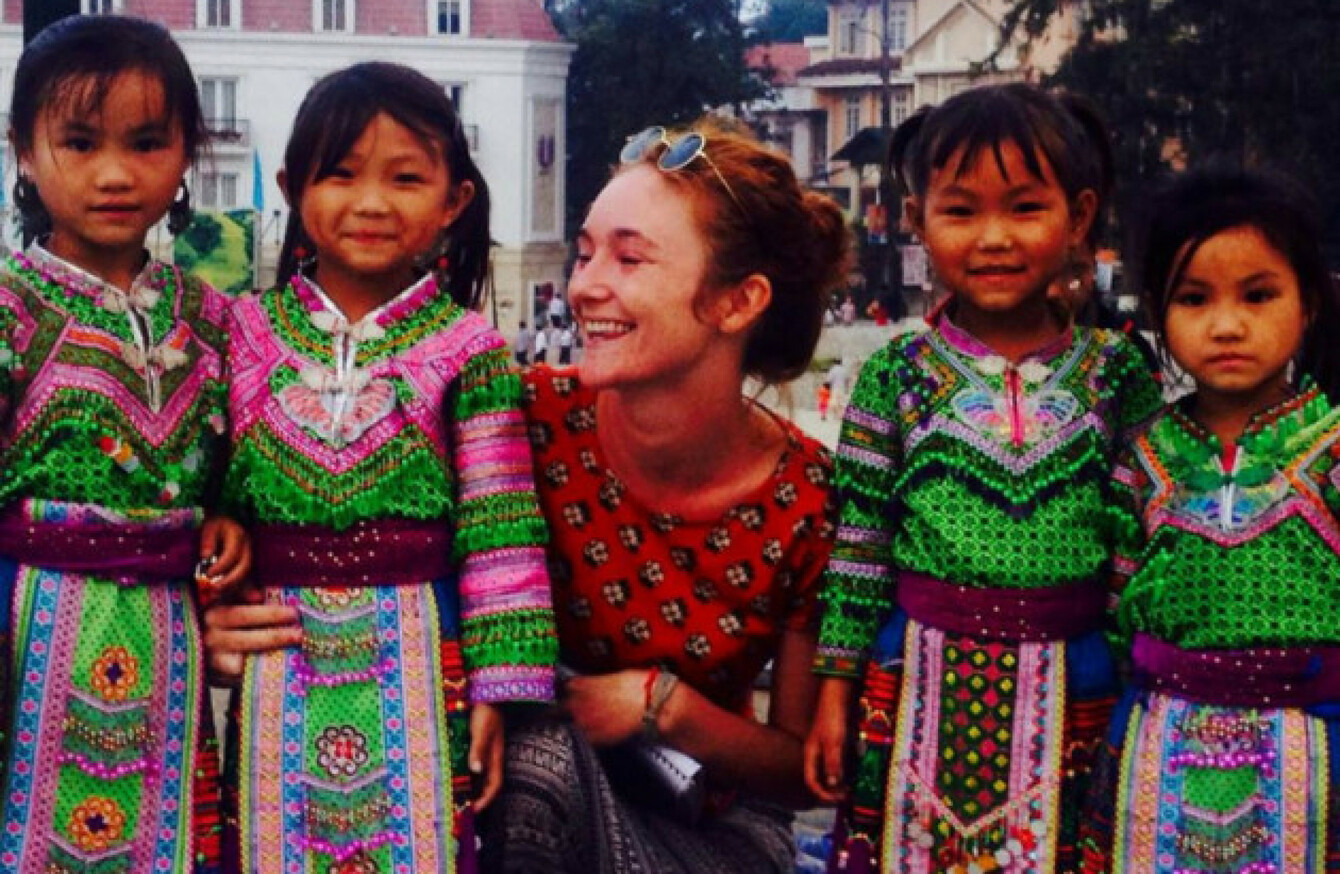 Danielle McLaughlin was raped and murdered while travelling in Gao, India in 2017.
Image: GoFundMe
Danielle McLaughlin was raped and murdered while travelling in Gao, India in 2017.
Image: GoFundMe
LEO VARADKAR HAS asked the Minister for Justice to examine recommendations from Danielle McLaughlin's family on the support offered by state agencies in cases where an Irish citizen dies abroad. 

In a letter Danielle's mother Andrea Brannigan, the Taoiseach has recommended that the update of Ireland's victims charter be called 'Danielle's Amendment' in honour of the Donegal woman. 

Danielle was raped and murdered in Goa, India last year. The 28-year-old had been travelling in the region at the time. 
Her family subsequently raised concerns about how they found out about her death and the support offered to them by the State since.
Andrea found out through social media that her daughter had been attacked and says without the help of a charity would not have been able to repatriate her remains. 
The case came to prominence again in recent weeks after Andrea requested a meeting with the Taoiseach, while he was on official business in Donegal. Varadkar later apologised, after his department refused the meeting, on the incorrect grounds that Danielle was not an Irish citizen. The meeting went ahead on 10 September last. 
Victims Charter 
Varadkar has now written to Andrea saying he wants her concerns included in a review of Ireland's victims charter.
She had raised a number of issues with the Taoiseach, including the appointment of family liaison officers, an amendment to the Victims Charter, more written information, counselling services and monitoring of overseas trials by Ireland's diplomatic staff. 
The charter is a document compiled by the Department of Justice which describes the criminal justice system from a victim's perspective.  
The official website explains: 
It sets out your rights and entitlements to the services given by the various state agencies working with crime victims.
In a statement TheJournal.ie the Department of Justice said: 
The Taoiseach has indicated to the Justice Minister that the issues raised should be examined. This will take place in the context of the redrafting of the Victims Charter. The Charter will be redrafted in the near future as part of a review of the transposition of the EU Victims Directive. 
The Department went on to highlight two voluntary organisations which provide support to those affected by homicide, Support After Homicide and AdVIC (Advocates for Victims of Homicide).
Responding to the Taoiseach's letter Andrea said she is hopeful that Danielle's Amendment is brought forward, in order to help other families in similar situations. 
I think if he carries out his promises, it will help so many people. 320 Irish died abroad last year and if it is named after Danielle it will change a negative thing into a positive, as Danielle loved helping others.
A man has been arrested and charged with McLaughlin's attack and is before the courts in India.