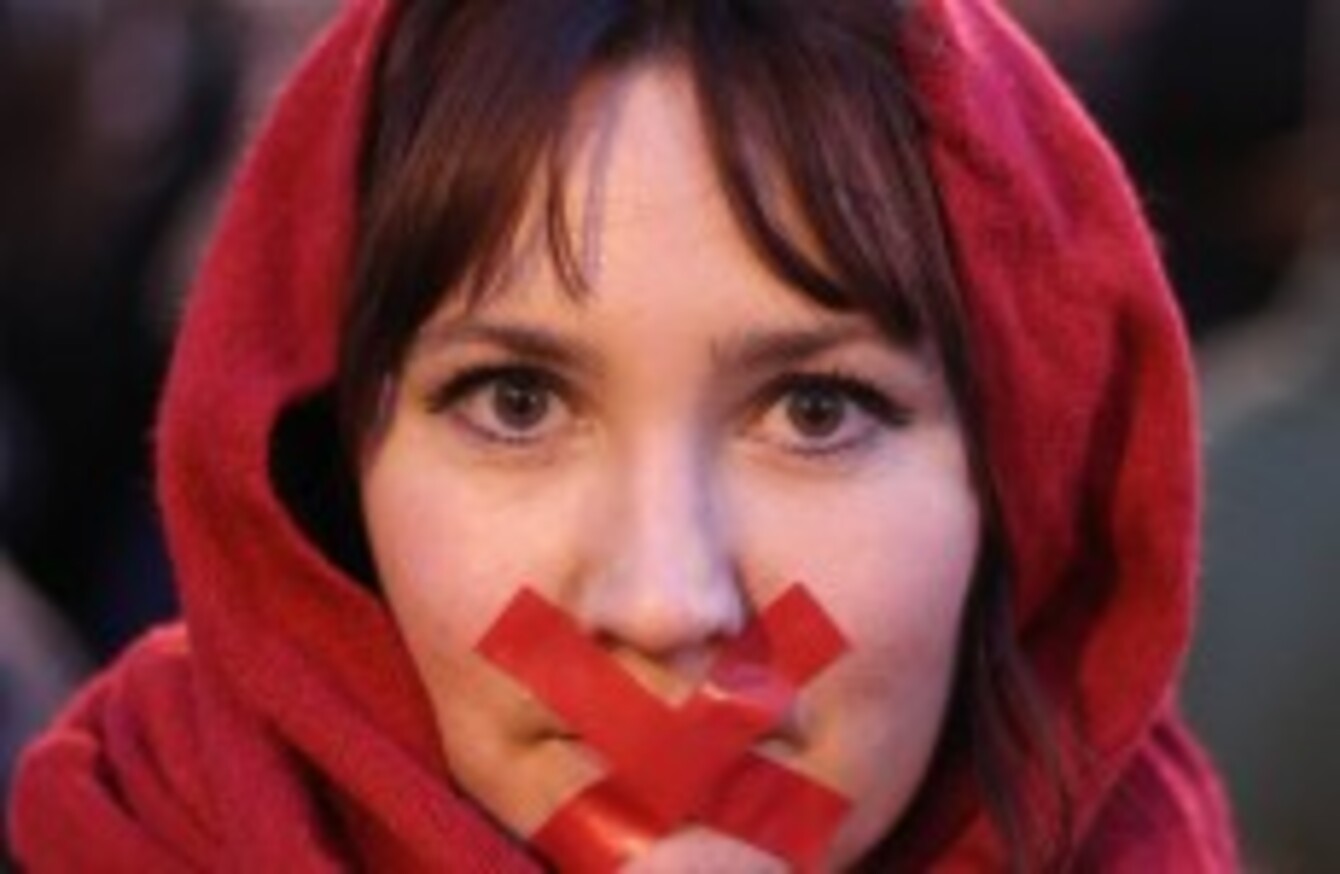 Emma Ryan at a Pro-Choice rally in January 2013
Image: Niall Carson/PA Wire/Press Association Images
Emma Ryan at a Pro-Choice rally in January 2013
Image: Niall Carson/PA Wire/Press Association Images
THE PROTECTION OF Life During Pregnancy Bill 2013 passed through Committee Stage last night after Jerry Buttimer's nine-strong committee, along with the Minister for Health, picked their way through each section and 89 tabled amendments.
Discussions at Leinster House between the cross-party group ended at about 9.30pm and the Bill is now ready to move back to the Dáil for Report Stage next week.
All sitting deputies will then be briefed on changes made during the Committee Stage. However, any TD now has the chance to suggest even more amendments (at Committee Stage, only members of the Oireachtas sub-committee on health were allowed to table amendments). Each amendment will be afforded a Dáil vote ahead of a final vote at the end of this stage.
It is understood that a number of dissatisfied Fine Gael TDs may fall foul of the party whip at this point if their amendments are not accepted. However, it is likely that any major changes to the proposed legislation will be rejected.
At Committee Stage, insertions which would have allowed for terminations in the cases of 'inevitable miscarriages' and 'fatal foetal abnormalities' were already voted down, as was a request to remove suicide ideation as grounds for a lawful termination.
All eyes will be on Junior Minister Lucinda Creighton during Report Stage as she is the most high-profile member of Fine Gael to signal her opposition to the Bill.
During a speech on Monday, she outlined her issues with the legislation, as is, but failed to indicate whether she would vote for or against it as it passes through the House.
Other deputies who have voiced negative sentiments about what is tabled include John Paul Phelan, James Bannon, John O'Mahony and Michelle Mulherin. It is thought that the parliamentary party could lose up to 10 TDs as a result of legislating for the X Case, a move the Taoiseach says he is compelled to take in order to uphold the Constitution and satisfy the European Court of Human Rights.
Four Fine Gael TDs have already been expelled from the party for voting against the Bill. Brian Walsh, Peter Mathews, Billy Timmins and Terence Flanagan are on the look-out for new offices in Leinster House and figuring out if they will be allowed run under the Fine Gael banner in the next General Election, something Enda Kenny has tried to rule out.
Once the final vote is taken at Report Stage, the Bill moves to 'Final Stage'. This tends to be brief as TDs have already had multiple opportunities to speak on the legislation. However, it does offer them a final chance to block what is proposed.
Next up? Senators get their chance to speak through their own Committee and Report stages before signing it off and sending the Bill to the President, who puts his signature to it to make it an Act.