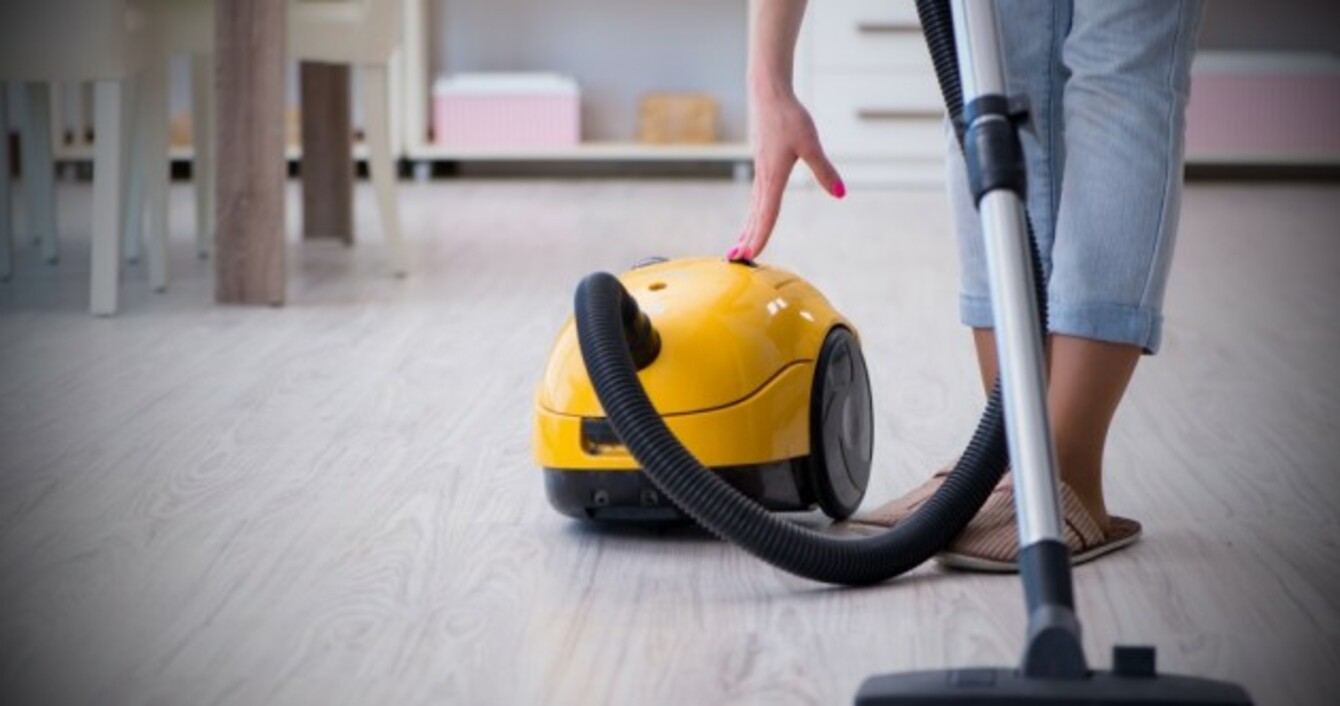 Image: Shutterstock
Image: Shutterstock
WHEN YOU'RE BUYING your first home (or just moving to a new place that needs an update) your concept of what a "worthwhile investment" is can get a little skewed.
From furniture to decor to getting yourself setup with internet, TV and energy providers, there's an awful lot to consider and it can begin to feel like a never-ending money pit, and a massive time-suck.
What tends to happen in this situation is that we (and I speak from experience here) panic buy certain things. Too much money is spent on some items, and far too little on others, just to get the job done faster.
So which items are worthy of investing in for a new place, and which ones should be kept cheap and cheerful? I asked some Irish interior designers for their take.
1. Spend on… your bed: "The bed in particular is a piece we can underestimate the importance of," says stylist Jo Linehan of GAFF Interiors. "We buy a bed frame thinking, 'A bed is a bed,' but there's a whole spectrum of quality to be explored. You'll spend a third of your life in bed (and it's one item that's a pain to move up and down the stairs), so the frame you choose needs to go the distance." There's no two ways about it, says Linehan:
You will absolutely regret going the cheaper route here.
2. Save on… your bed linen: "There's no reason you can't get the best quality sheets – like 300 or 400 thread count Egyptian cotton – in either the summer or winter sales," says Linehan. She adds that the key here is to wait for discounts on the good stuff, rather than blowing the end of your design budget on lower quality bed linen that you'll have to replace:
Buy the most basic set and expect them to go bally and rough within the first few washes.
3. Spend on… durable wall paint: Cathy O'Donohue of Flamingo Interior Design says the basics are important. "Spending money on a good quality paint is always a smart idea. Higher end paints are wipeable, some are washable and will keep your walls from looking scruffy within a year or two."
4. Save on… the wall art: Wall prints are most definitely something you can change as your tastes evolve. Save on the art itself, says O'Donohue – and if you still love it in a year or two, take it to a framer for a professional upgrade.
Some people believe that art needs to be expensive to be good which is not true at all. You'll find lots of budget friendly art from local artists or you'll pick up old prints from vintage markets and shops.
5. Spend on… great quality flooring: Before you even get into adding items, Vicki McGahon, designer with Create by KLD, urges home-buyers to start with the basics, or the framework of your space: "The best money spent will be on any bespoke fittings that will make your space more functional to your needs. So prepare to invest in good flooring – this will have to last in terms of quality but also style."
6. Save on… the vacuum cleaner (sort of): A long-lasting vacuum cleaner is worth your money – I'm a big Dyson fan – but don't get taken in by hoovers with endless bells and whistles. Dublin interior designer Siobhan Lam of April and The Bear reminds her clients to resist the urge to invest in faddy items. "We had a 'robot hoover' and of course it stopped working and has sat in the house for five years."
#Open journalism No news is bad news Support The Journal

Your contributions will help us continue to deliver the stories that are important to you

Support us now
7. Spend on… a sofa you love: Caroline Flannery of Interiors By Caroline reckons it's worth spending extra on piece on which you'll do your best Netflix binging:
The sofa is a large statement item which defines the room and is something we tend to use everyday for relaxation – second only to our bed. How the fabric feels to the touch, the quality and comfort, the craftsmanship of framework, these are all things we notice often on a subconscious level. A good quality sofa should last at least 20 years, more if it is properly looked after.
8. Save on… the sofa cushions: What's not worth the big bucks, especially when you first move in, is cushions and throws says Linehan. "These are the items you'll likely find yourself swapping out down the line. Go cheap and cheerful with cushion covers – good cushion fillers are a good idea though."
9. Spend on… one piece of great storage: Good storage that meets both style and function is a worthy investment, according to Lam:
It's something every home needs. For example, I've suggested these Mustard Made lockers for many of my clients. They're super practical and functional and they look great too. They're something you'll have for years to come.
10. Save on… smaller accessories like lamps: "Smaller accessories, along with rugs and even lamps, tend to be very trend driven and can be an inexpensive and fun way to update your interiors," says Flannery.
These items also tend to get a lot of abuse from spillages and general wear and tear so if you haven't spent too much money on them they can be replaced every season.