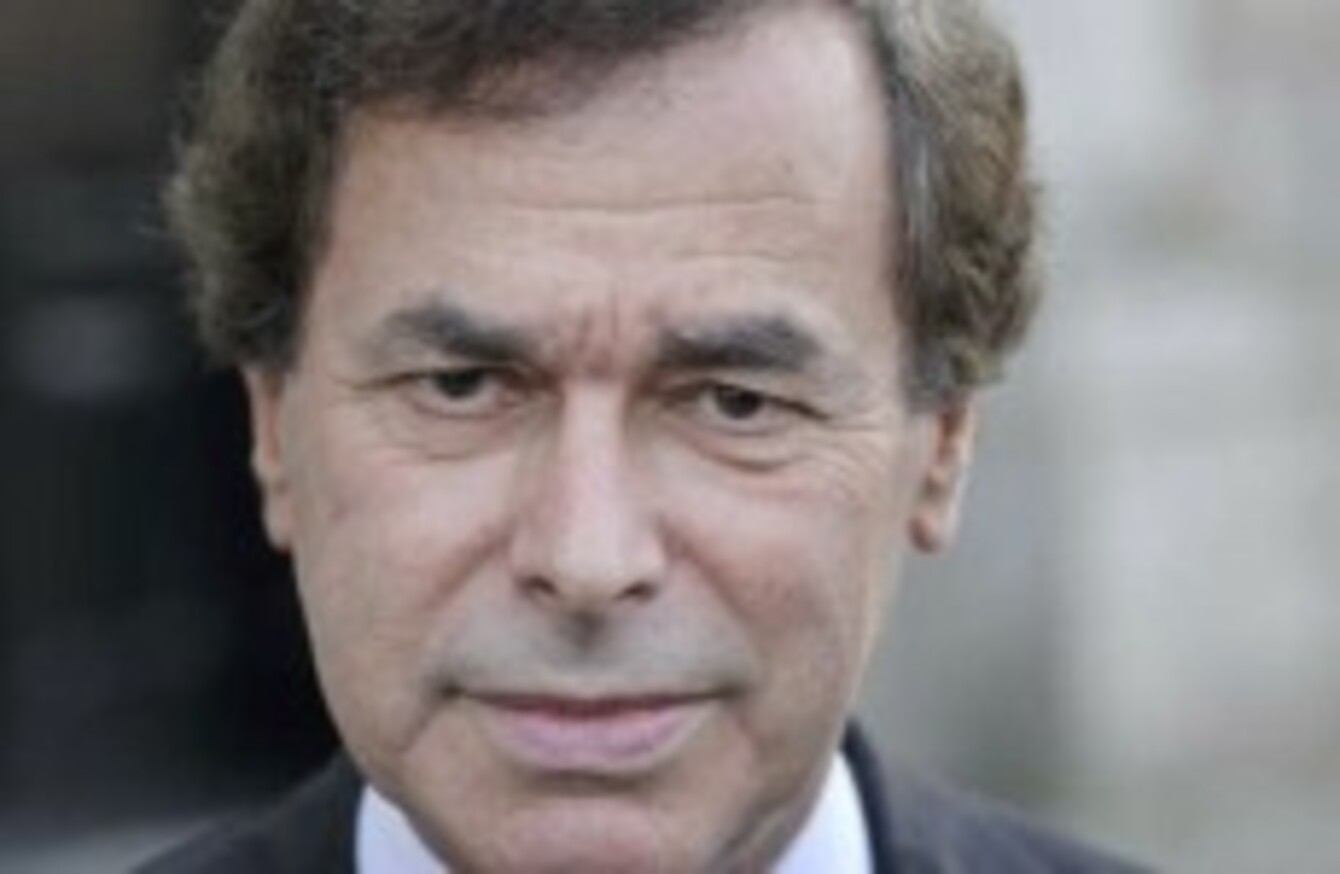 Shatter warns that report is not the end of the matter
Image: Sasko Lazarov/Photocall Ireland
Shatter warns that report is not the end of the matter
Image: Sasko Lazarov/Photocall Ireland
THERE HAS BEEN a suggestion in the wake of the Mahon Tribunal's final report that corrupt politicians could be denied their public-service pensions as part of reform of the constitution.
So what would it take for ministers who have been found guilty of corruption to lose their pensions?
Extension of the 1889 act
Fianna Fail TD Michael McGrath raises the point that the 1889 act on corruption could be modified to include Oireachtas members.  "The Mahon Tribunal did make a recommendation that the Prevention of Corruption Act, that dates back to 1889 should be extended to Oireachtas members," he said.
Speaking to TheJournal.ie, he said that while it would take him a few days to go through the details of the legislation already in effect he said: "I support the recommendations of the Mahon tribunal, one of which deals with removal of pension rights from Oireachtas members who have been found guilty of bribery."
The Mahon Tribunal reported that The Public Bodies Corrupt Act 1889 should cover Oireachtas Members. The report states that the 1889 act criminalises the bribery of certain types of public officials but that the terms in question that there is an issue with states:
"officeholder", "special advisor", "director of a position of employment in a public body", and "occupier of a position of employment in a public body" – all have meanings assigned to them in the Ethics Acts 1995 and 2001.
Unfortunately, under those definitions, Oireachtas members do not fall within the scope of the 1889 act.
The tribunal has then suggested that the 1889 act, which does specifically mention the two issues of pensions and holding office again, should cover Oireachtas members. The 1889 act says that where a person is convicted under the 1889 act, the court may adjudge him or her incapable of being elected or appointed to any public office for seven years on a first conviction and permanently thereafter. In addition, it may order that a public official forfeit any public office held by him or her at the time of his or her conviction and/or forfeit any pension rights arising from that office.
The Prevention of Corruption Act, 1906
The tribunal did acknowledge that bribery of Oireachtas members is covered under the 1906 act. This is where the problem arises – while there are sanctions and punishments under the 1906 act, they impose imprisonment and/or fines. The problem is that this statute of law, while holding public officials to account, does not mention the matter of pensions or holding office again.
Minister for Justice Alan Shatter said:
No one who has been involved in corrupt practices should think that the publication of the tribunal's report is an end to the matter.
Shatter said he was determined to do all he could to ensure laws were in place which defended the public and public representatives from corrupt practices. He acknowledged the tribunal's recommendations that amending the Public Bodies Corrupt Practices Act of 1889 to cover Oireachtas members.
"I propose to repeal all seven Acts making up the Prevention of Corruption Acts 1889 to 2010 and replace them with a single Act which will apply to all persons" including TDs and Senators.
Shatter confirmed he planned to publish a new corruption Bill this year.
A referendum?
Junior Foreign Affairs Minister Joe Costello told RTE's The Week in Politics that in order for pensions to be stripped from people found guilty of misconduct or corruption it would require a constitutional referendum if it is to cover people named in the Mahon Tribunal Report.
It was then suggested that the Constitution Convention that the Government plans to establish should look at the matter – but End Kenny came out saying that it would not be the first thing on the list that they would look at.
Retrospective legislation
The next problem is that even if these changes are made to the existing act, that Oireachtas members will forfeit their pensions and any future office holding position, the penalties will probably not apply to previous occurrences of the crime. This means that the law may not be applied to the people mentioned in the Mahon report. Laws can only have prospective, not retrospective effect.
European Commission's Code of Conduct
Labour MEP Nessa Childers has called for the European Commission to enforce its Code of Conduct, and cut off the EU pension of former Commissioner, Padraig Flynn. The Mahon report found he had corruptly sought and received a payment from developer Tom Gilmartin in 1989. As he is receiving a substantial pension following his time as European Commissioner he may be able to be stripped of his pension. Under the Commission's own Code of Conduct, a former Commissioner has at all times a "duty to behave with integrity" and if not, can be "deprived of his right to a pension".