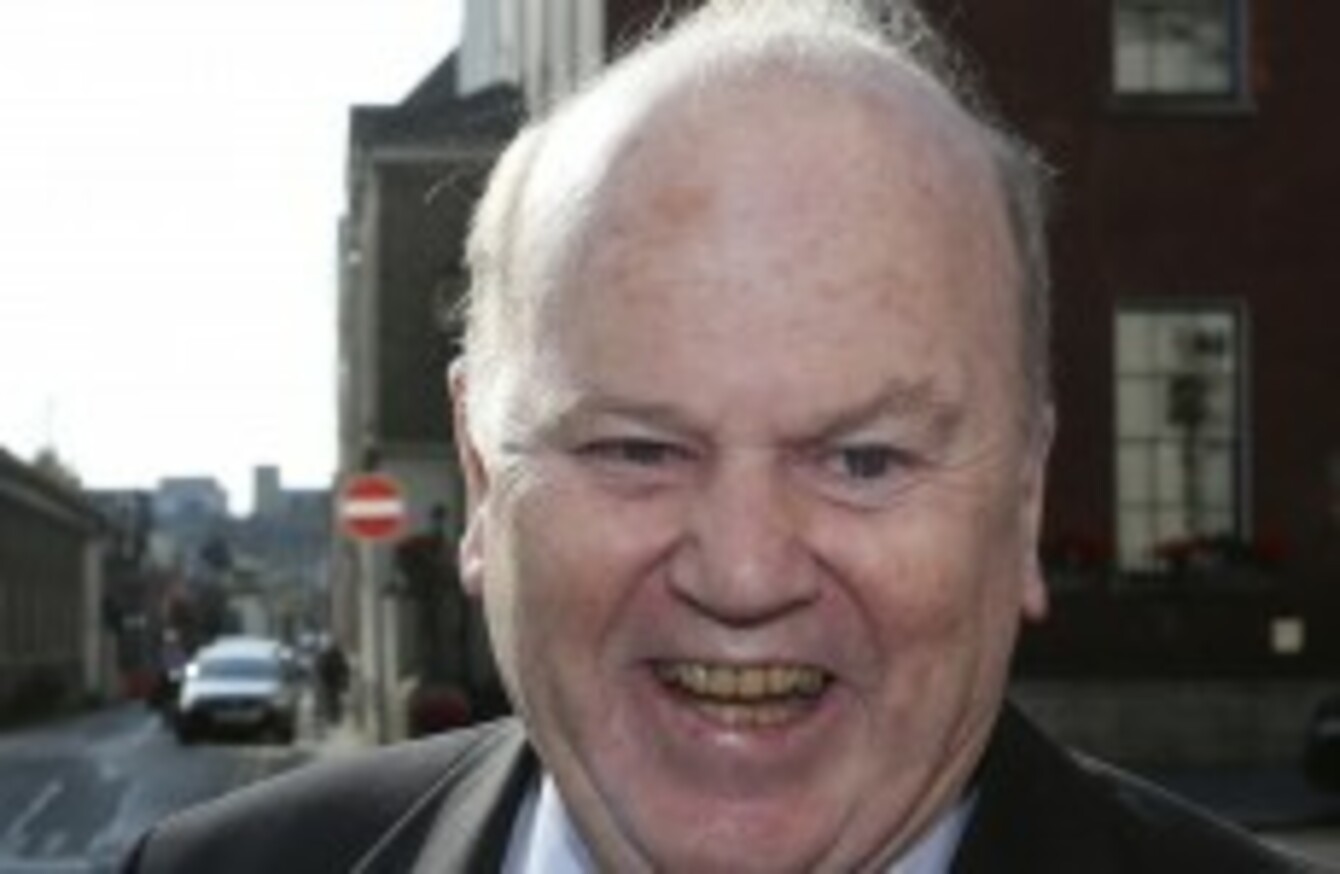 Michael Noonan should have lots to smile about tomorrow
Image: Sasko Lazarov/RollingNews.ie
Michael Noonan should have lots to smile about tomorrow
Image: Sasko Lazarov/RollingNews.ie
IT'S NOW LESS than 24 hours until the Budget is announced by ministers Michael Noonan and Brendan Howlin in the Dáil.
Noonan will take to his feet just after 2.15pm to deliver the first part of this government's last Budget before the general election. Howlin will follow him about 40 minutes later and then the opposition will have a chance to have their say.
The expected giveaway will not be on the scale of those we were used to ten years ago, but the tax cuts and spending increases will certainly be more generous than the coalition's first three Budget announcements.
It's been well-flagged that the government has some extra spending power as a result of the improving economy and the better than expected exchequer returns.
Despite all the general election chat last week, we've learned quite a bit about what we expect to be announced tomorrow afternoon. So, here's what we know so far…
USC
A cut in the much-hated Universal Social Charge will be the centrepiece of this Budget announcement and stands to benefit most taxpayers.
There'll be a reduction in the top 7% rate to at least 5.5%, the 3.5% rate will come down to 3% and the 1.5% rate will come down to 1 %.
Yesterday, Taoiseach Enda Kenny committed to the gradual phasing out of USC altogether if the government is re-elected.
Income tax 
There has been some suggestion that the threshold at which the higher rate of 40% is applied will be increased from the current €33,800. However, we've not heard anything definitive on this.
Wages 
The Low Pay Commission's recommendation of a 50c increase in the minimum wage is likely to be taken on board meaning it will go from the current €8.65 to €9.15.
Child Benefit and childcare
There will be a €5 increase in child benefit, bringing it back to €140, the rate it was at when the government came to office in 2011.
This will form part of a wider set of measures aimed at tackling the cost of childcare with two weeks' paid paternity leave also being announced. Free pre-school for children when they reach the age of three has also been reported.
Christmas Bonus and other welfare payments 
The Christmas Bonus was partially restored last year having been abolished in 2009, and there are indications there will be a further restoration tomorrow. Today's Irish Times say this will be worth €168 for a single person and €264 for a couple.
An increase in the fuel allowance and the reversal of the respite care grant cut – one of the government's most contentious measures – to bring it back to €1,700 are also being flagged.
Justice 
At least another 500 new gardaí will be recruited next year with justice minister Frances Fitzgerald also looking for extra money to enhance An Garda Síochána's IT capabilities. Putting an extra 500 guards on the street would cost around €10 million.
Housing
New measures aimed at kick-starting the home-building sector are likely to include state grants for developers who sell homes below market value.
The old reliables 
An increase in the excise duty on cigarettes is almost certain to be announced with it expected to come in at around 50c, making a packet of 20 cigarettes €10.50. There was no increase in the duty on alcohol in last year's Budget and that's likely to be the case again this year.
What the others are proposing 
Fianna Fáil wants to give nearly €300 back to taxpayers who earn between €30,000 and €100,000. Sinn Féin is proposing to abolish water charges and property tax.  Renua wants to introduce a flat tax of 23% on all income. The Socialists or Anti-Austerity Alliance would abolish USC for low-earners. The Social Democrats claim it would cost just €13 million to abolish water charges.