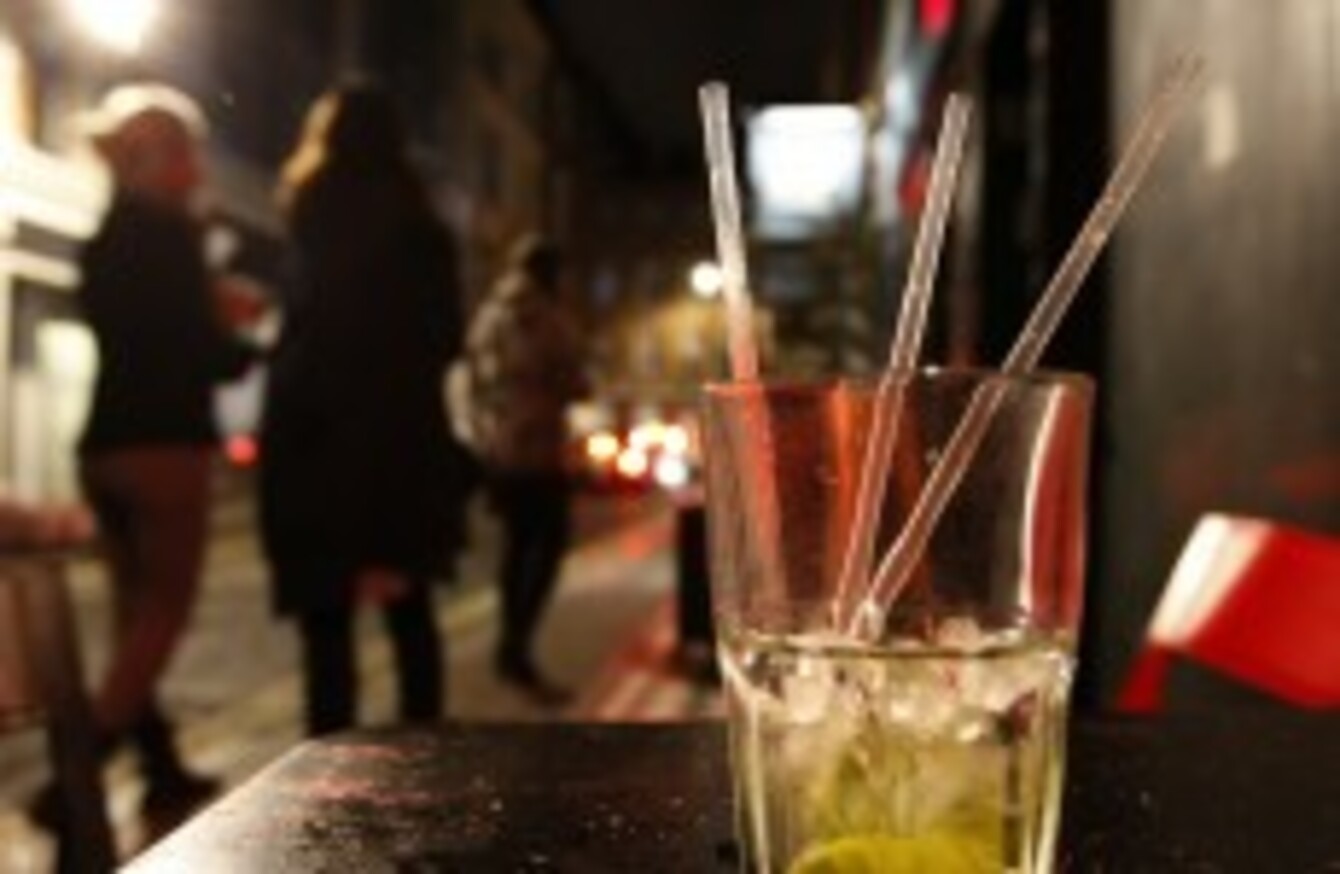 Image: AP/Press Association Images
Image: AP/Press Association Images
THIS WEEK, IRELAND will spend €50 million on alcohol.
In towns and cities across the country, pubs, clubs and music venues will have queues three and four deep at their bars and, inevitably, people will get drunk.
Some of this drinking will put people in hospital. It will lead to fights, possible road accidents and maybe even deaths.
Amid all of this, will be the minority. Those who go out at the weekend and don't drink anything stronger than a Red Bull.
But, what is their life like? What's it like to go out in Ireland and stay sober? How bearable is it?
A study from the Health Research Board last week said that 21% of Irish people hadn't taken a drink in the last year, so there are more teetotallers than many people realise.
"You see everything going bad."
"What do you notice most? Everything, that's the problem."
James* is 29 and hasn't ever drank alcohol. That doesn't mean he stays indoors when the weekend comes.
I genuinely like Dublin at night, but it's a bit like Cinderella. Once the clock strikes midnight, something changes.
"I actually like the music played in nightclubs and I don't most of the things that go with it, but once people get too drunk, it's time to leave."
But, what counts as too drunk?
"The falling, shite talking, the obnoxiousness and the general aggro are all signs.
"When I think about it, it's pretty sad that I think that starting fights is the first point that I consider too far."
Spending a night in a club anywhere in the world is eye-opening, as the alcohol levels increase and the inhibitions are completely negated, it is impossible to have a wholly positive view of what experts call "binge drinking".
That is something James finds every time he ventures out.
"The problem I have is that you notice everything. You can spot trouble coming your way and everyone around you is blinded to it.
"That leads to paranoia. So you're looking for lads grabbing your girlfriend's arse or someone trying to start on your mates."
The self-appointed guardian role is tiring James says.
"It's really my own fault. Nobody is saying "James, look after me", but you hear so much and you see even more, that it's hard not to be paranoid."
#Open journalism No news is bad news Support The Journal

Your contributions will help us continue to deliver the stories that are important to you

Support us now
"I dread being asked to go out."
For most college-aged women, going out is as normal as going to classes. For those that don't drink, it can be more difficult.
Lisa* is 21 and goes to college in Galway. She stopped drinking when she was 19, having done so from age 17. Why?
"I'd had enough of it.
"I didn't really like being drunk and I didn't like not being in control of what I was doing."
The treatment of women in clubs and pubs also affects how going out is viewed.
"I don't know a woman who goes out who hasn't had their arse grabbed or had something said to them. I'm not saying women are angels, but when you're sober it feels so much more invasive.
"It's gotten to the stage where I dread being asked to go out."
This is part one of a series on sober Ireland. If you have a story you'd like to share, email paulhosford@thejournal.ie. Next week, we examine the organisations who promote abstinence.