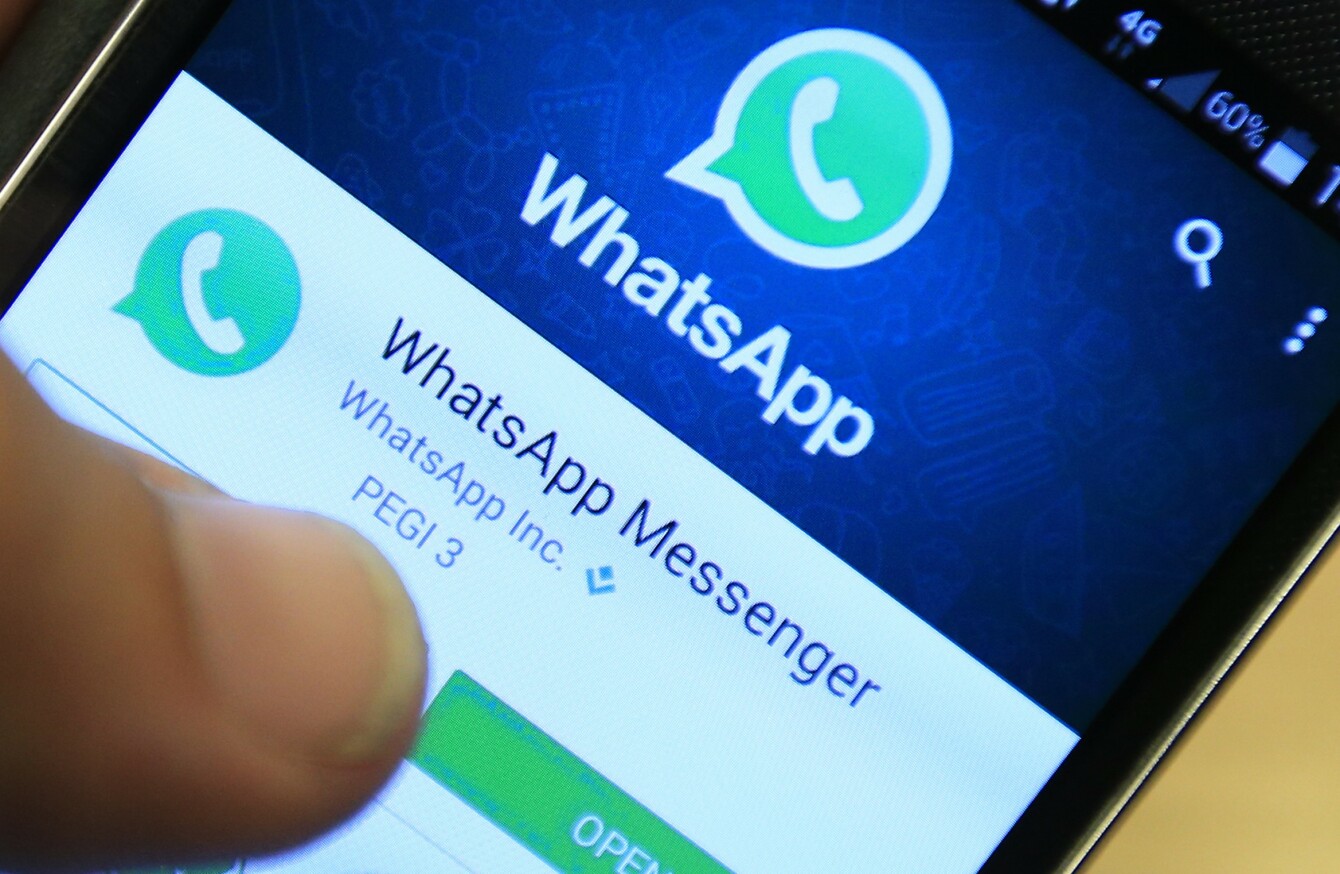 Image: Jonathan Brady/PA Wire
Image: Jonathan Brady/PA Wire
THOSE USING WHATSAPP now have a second way to log into their messages without looking at their phone.
The service launched a desktop client early this morning for both Windows and Mac users. The version is only available for those who have Windows 8 and above or Mac OS 10.9 (Mavericks) and above.
The native app also comes with a few extra features including keyboard shortcuts, native desktop notifications and the knowledge that your messages won't be lost in a sea of tabs in your browser. You can download the desktop version here.
Speaking of which, if that isn't to your liking, there is a web version that's been around for a while now. Going into web.whatsapp.com will offer a similar experience and is useful if you're working from an older version of Windows or Mac OS. If your browser allows it, you can also set up desktop notifications as well.
Logging into both is done the same way. Load up the page or open the app and take your phone. Open up the QR code scanner (on iOS it's Settings > WhatsApp Web while Android is Menu (top right-hand corner) > WhatsApp Web) and scan the code on the screen.
Once you've that done, your conversations will be mirrored on your desktop so you can send messages while you're working/procrastinating, handier than using your phone's keyboard constantly.
You still need your phone to be on for it to work – it's an extension rather than a replacement – but since many people already have their phones on all day, this shouldn't be a problem.