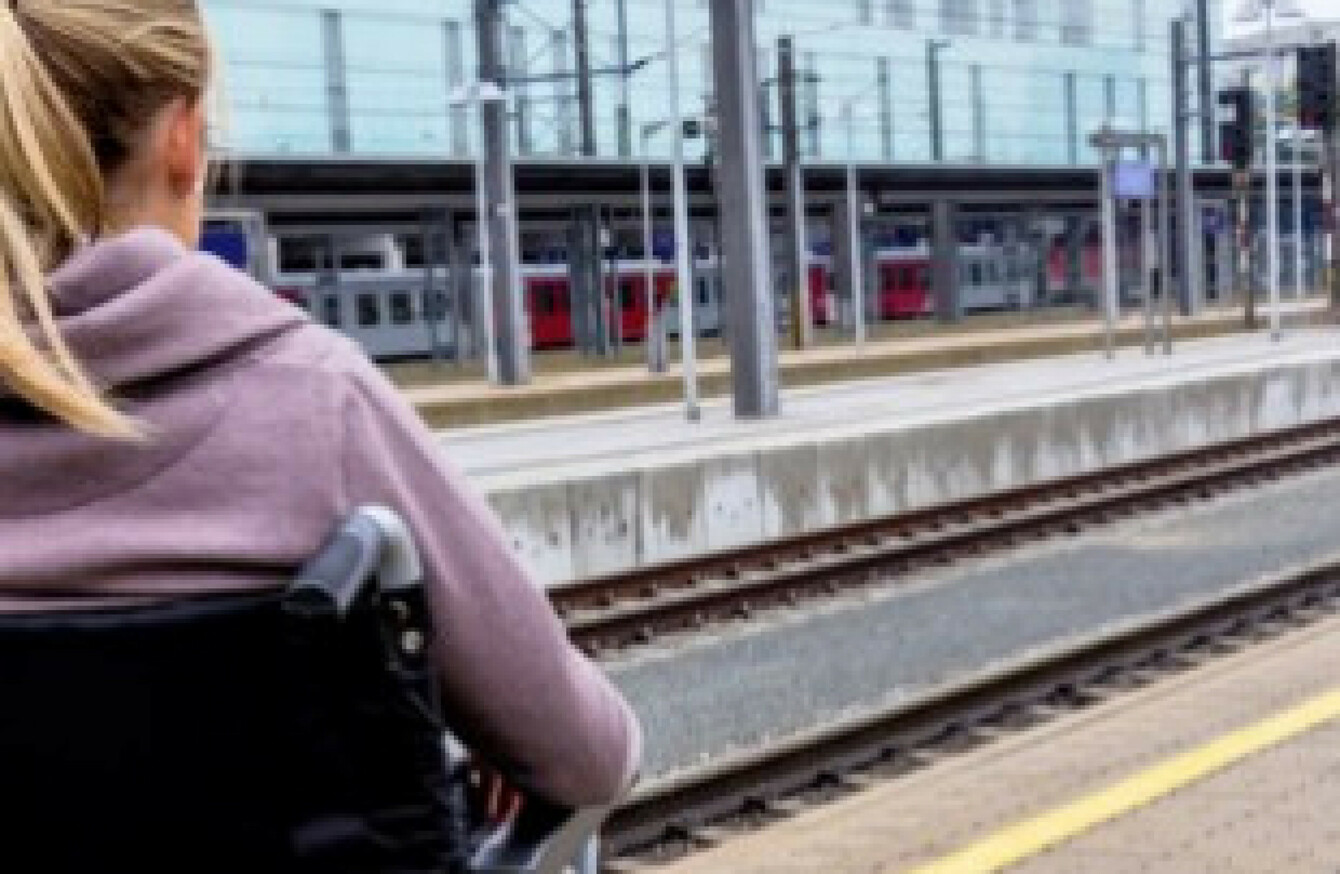 TRANSPORT MINISTER SHANE Ross has said it is "unacceptable" that disabled passengers have to give Irish Rail 24 hours' notice before they travel.
It's currently the case that disabled travellers who want to travel by train must contact the service 24 hours in advance in order to ensure there is an accessible ramp and staff available at the station.
The minister told the Dáil that Irish Rail hopes to commence a pilot project on the DART early in the new year aimed at reducing the period of advance notice for disabled passengers from 24 to four hours.
Sinn Féin's Imelda Munster questioned Ross on the 24-hour period and what new schemes are being rolled out to tackle the issue.
Ross said staff will be grouped across stations to ensure Irish Rail employees can move between stations to provide assistance at shorter notice.
When pushed to answer if he thought it was acceptable that disabled passengers have to give such a long-period of notice, he said:
I believe that is unacceptable. I am delighted the National Transport Authority, NTA, has approved a pilot project and that Iarnród Éireann is doing that. I hope it works and that it is followed by all the other companies.
A 24-hour notification period is far too long. I want to see a transport system which treats and facilitates disabled people in exactly the same way that it treats people who are not disabled. That is the ambition we should be seeking to achieve. We do not currently have the infrastructure or the buses but we are moving in that direction.
The issue has been raised a number of times over the last year.
There have been reports of some passengers having to wait for 15 minutes for assistance to arrive to help them off a train, while others have complained the long-period of notice rules out any sort of last-minute social plans.
A spokesperson for the Irish Wheelchair Association (IWA) told TheJournal.ie in July that providing at least 24 hours notice is a major issue for its members.
"This is quite a major issue for quite a few of our members, especially people with disabilities living in rural areas because there are many trains and train stations that are unmanned throughout the country," the spokesperson said.
The mandatory notice is specifically troubling to those who need to travel last-minute, according to the IWA.
The National Transport Authority has also commenced a tender competition for medium-distance bus and coaches, which will allow unbooked wheelchairs to board with normal ramp access on Bus Éireann PSO services, said the minister.
He added that the NTA currently has plans to purchase new buses, which will be smaller to medium-sized single-decker buses.
Ross said they will facilitate people in wheelchairs and disabled passengers will no longer have to register or queue in advance.
"They will be available and accessible at the bus stops," he added.
In Budget 2018, a multi-annual allocation of almost €28 million for the accessibility retrofit programme for the period 2018 to 2021 was put in place, explained the minister.
The additional funding will facilitate the roll-out of accessible bus stops, the upgrading of train stations to make them accessible to wheelchair users and grants for more wheelchair accessible vehicles into the taxi fleet.