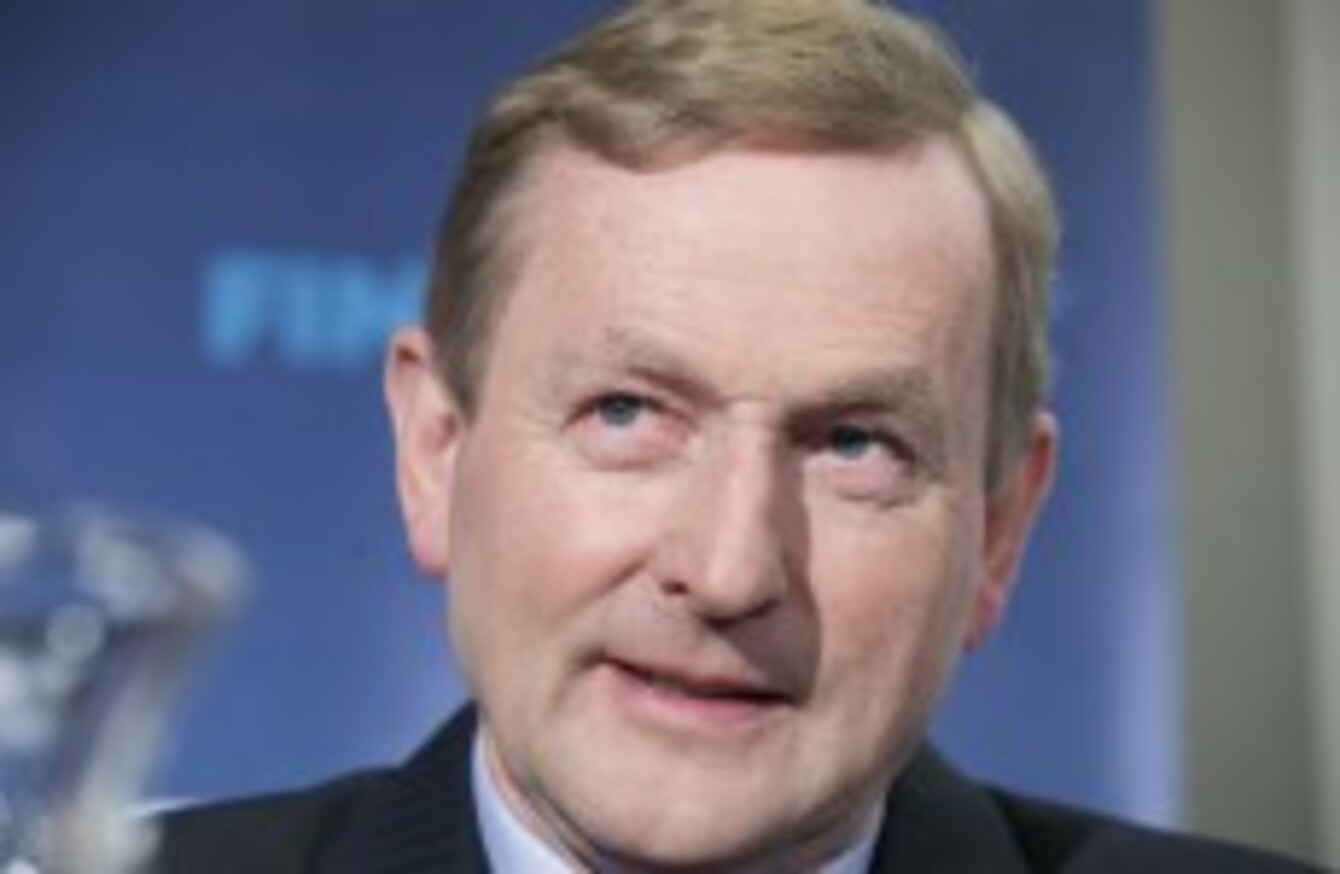 Enda Kenny
Image: RollingNews.ie
Enda Kenny
Image: RollingNews.ie
ENDA KENNY TWICE said that the general election will be held in "early 2016″ in the Dáil today.
The Taoiseach's comments come amid ongoing speculation in political circles that a snap election will be called for November.
Many senior figures in Fine Gael and backbenchers have indicated a preference for an early election that would take place before the end of the year.
They argue that the government should go to the country after the Budget announcement on 13 October.
However the Taoiseach has repeatedly said publicly that the election will take place early next year. Tánaiste Joan Burton has said it is Labour's preference that the government go its full term and that an election is held next year.
Speaking during a motion of confidence in himself and the government in the Dáil today, Kenny appeared to reaffirm that position:
This motion of confidence also gives the House the opportunity to debate the merits of those who will put themselves before the electorate in early 2016.
A short time later, he repeated:
In early 2016, the people of Ireland will have a clear choice. A choice between government or chaos.
The latest that the current Dáil can be dissolved and a general election called is 9 April 2016.
Meanwhile, Kenny insisted again today that he'd been vindicated by the findings of the Fennelly Commission, which examined the circumstances surrounding Garda Commissioner Martin Callinan's retirement last year.
"While I note the Commission's conclusion that the 'immediate catalyst' for the Commissioner's decision to retire was the visit of the Secretary General," he said.
I reiterate the Commission's clear conclusion that the Commissioner decided to retire, by his own decision, that he could have decided otherwise, and also found that I had no intention of putting pressure on the former Commissioner to retire.
Tánaiste Joan Burton insisted she had full confidence in both Kenny and the Attorney General Máire Whelan, who changed her evidence to the commission during its inquiry.
Fianna Fáil leader Micheál Martin said that the government's term had started with it ignoring the findings of the Moriarty Tribunal and would conclude with it ignoring the Fennelly report.