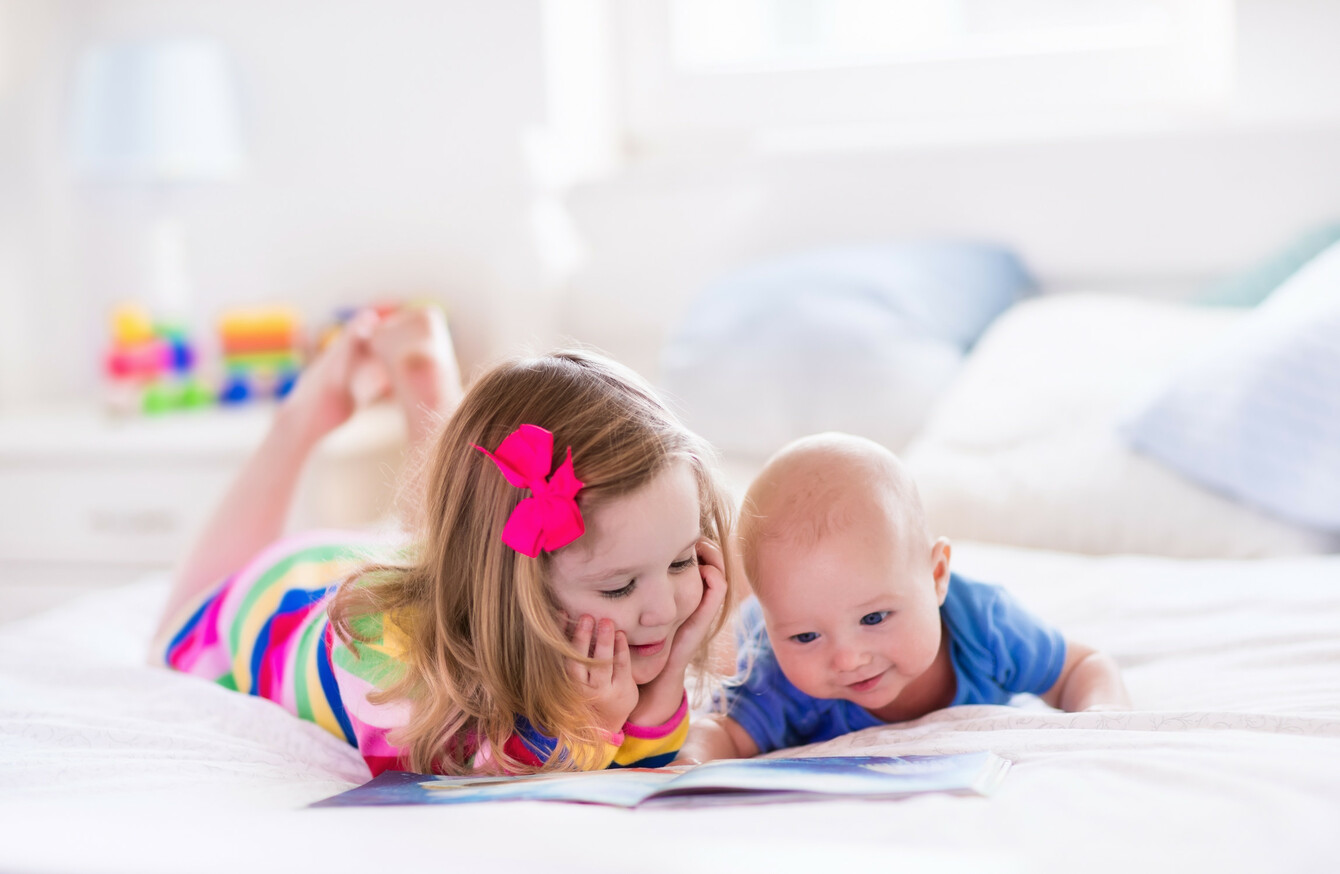 Image: Shutterstock/FamVeld
Image: Shutterstock/FamVeld
EACH WEEK IN our series, Am I Being A Bad Parent?, we hear from a reader who can't figure out what to do about a tricky parenting situation.
To get a balanced view, we put the dilemma to a group of Irish parents, keeping things anonymous to encourage honest answers.
Is there a 'right' time for parents to have another child, or is there no such thing? Some may argue the case of having children close together while, for others, the thoughts of raising more than one toddler sends shivers down their spine.
This week, one parent is wondering if she and her partner and taking on too much by deciding to try for another child when their daughter is two years old. 
Have a parenting question you'd like some other mums and dads to weigh in on? Let us know anonymously here!
This week's dilemma
My partner and I always said we'd have a second child while our two-year-old daughter is still quite young. We think it'll be easier on us in the long run to raise two young children together, and we want our children to grow up close in age. However, the 'terrible twos' have made me reconsider and I'm wondering if we should wait to try until we have things somewhat under control. Am I being unreasonable by thinking two young children is too much work?
Our anonymous readers' responses
No, of course you're not being unreasonable. Only you can be the judge of how much you are ready to take on and when. There are lots of variables and no universal 'right' answer. There's also no guarantee that you or your partner will get pregnant when you plan to. The main thing is probably to have an honest conversation with your partner and make a decision about what you would ideally like. Then do your best to make it happen, knowing that it may not go to plan.
You are not being unreasonable. However, I would factor in the time it may take to get pregnant and the nine months after that before you have a second person in the house. If you think about it, you'll be out of this current terrible twos phase, so perhaps a delay is not as necessary as you think. Of course, you might be in the 'threenager' phase by then, but that's another conversation…
You're being a bit unreasonable. Of course you want to be in the best position possible as a parent but, like many things in life, there will always be dozens of reasons not to do something or a reason why now isn't the 'right' time. If you're lucky enough to be able to try to have another child, and both you and your partner are committed to becoming parents to a newborn again, I'd say let fate take its course and try. 
So what's the final tally? Is this reader being unreasonable?
Yes – 1
No – 2 
Tell us your thoughts in the comments!
Have a parenting question you want answered? Let us know anonymously in our survey here or email us on family@thejournal.ie and we'll put it to the real-life experts: your fellow mums and dads.
Plus, want to win a getaway to Kilkenny's luxurious Lyrath Estate? Enter right here – and don't forget to subscribe to our Family Newsletter in the box below!