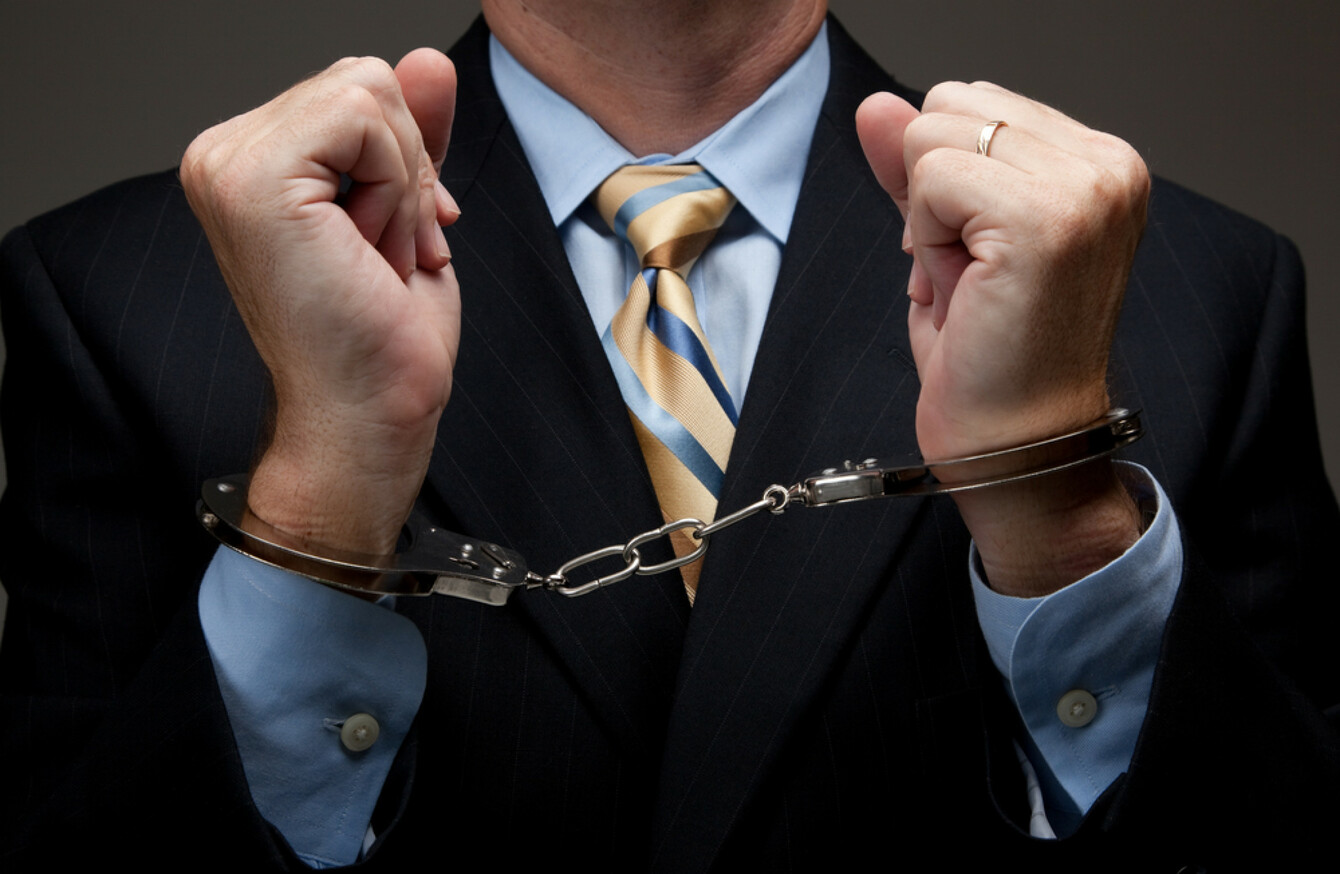 Image: Shutterstock
Image: Shutterstock
A LACK OF resources and expertise in An Garda Síochána has resulted in what has been described as a "massive backlog" of white collar cases, leaving whistleblowers who report fraud in their workplaces waiting months for action.
The structures in place to investigate white collar crime in Ireland came under the spotlight, in particular after the collapse of former Anglo Irish Bank chairman Sean Fitzpatrick's High Court case.
Although the government has said there is ongoing reform in this area, gardaí and those working with whistleblowers have said any changes that have been made so far do not appear to be having much of an effect.
The issue was raised recently at a public meeting in Dublin for the Commission on the Future of Policing in Ireland. Philip Brennan, managing director of Raiseaconcern.com told the commission that the protected disclosures process is often frustrated by delays or a lack of expertise at the criminal investigation level.
Brennan's company offers a service to companies which allows their employees to confidentially report wrongdoing in the workplace. Brennan's team sets up a web based system and acts as a go-between for the employer and the workers so that the company can ensure it receives reports of wrongdoing but also protects the whistleblower's identity.
"If an issue is escalated which involves white collar crime, there is an obligation on us and employers to report it to gardaí. My sense is that gardaí don't have a proper mechanism set up to deal with those," he told TheJournal.ie.
"We're going to local garda stations where they wouldn't have a clue what to do with white collar crime and you wouldn't expect them to. There is a huge backlog in assessing these cases – a lot of them don't get looked at for ages, so the pieces aren't being joined up.
"We need a system that links these things up together to look at patterns or behaviours in certain areas or people or businesses."
Brennan said if whistleblowers feel their disclosure has gone "into a black hole, they get very upset" and it can undermine the whole process.
The garda national economic crime bureau, which includes fraud, money laundering,  computer crime and corporate enforcement units, is responsible for investigating most white collar crimes.
A source said the reporting system can often result in delays in investigations, as the bureau's assessment unit works through a "massive backlog".
"If you think about the level of stuff that's coming into the unit, they have to weed it out and see what is actionable and what is criminal – a lot of what comes in are civil matters and they only deal with criminal law," they said.
"When they identify criminality, they also look at where the investigation is based and often things are sent out to that local station, to the local superintendent."
More than 200 gardaí throughout the country have been trained in fraud investigation but in most cases, in most local stations, the garda taking a statement from someone about a white collar crime will not have the expertise required to investigate it.
"They are trying to get through the cases, but the fraud bureau has less than 100 staff which includes all ranks and civilian clerical staff as well. Fraud-based cases are very labour intensive, usually there are a lot of documents to go through and verify and that takes a lot of time."
Although this type of crime is not violent, and usually a commercial entity is the injured party, often these cases involve very large sums of money.
Speaking in the Dáil this week, TD Dessie Ellis asked Tánaiste Simon Coveney about legislation to tackle these kinds of offences. He said "the message is clear that white collar crime pays".
"I know pensioners who have been threatened with legal action because of non-payment of a television licence. They were vigorously pursued about this minor debt," he told him.
Coveney said the government has launched a "white collar crime package" which includes a number of pieces of legislation.
He said some of these will be brought before the Dáil.