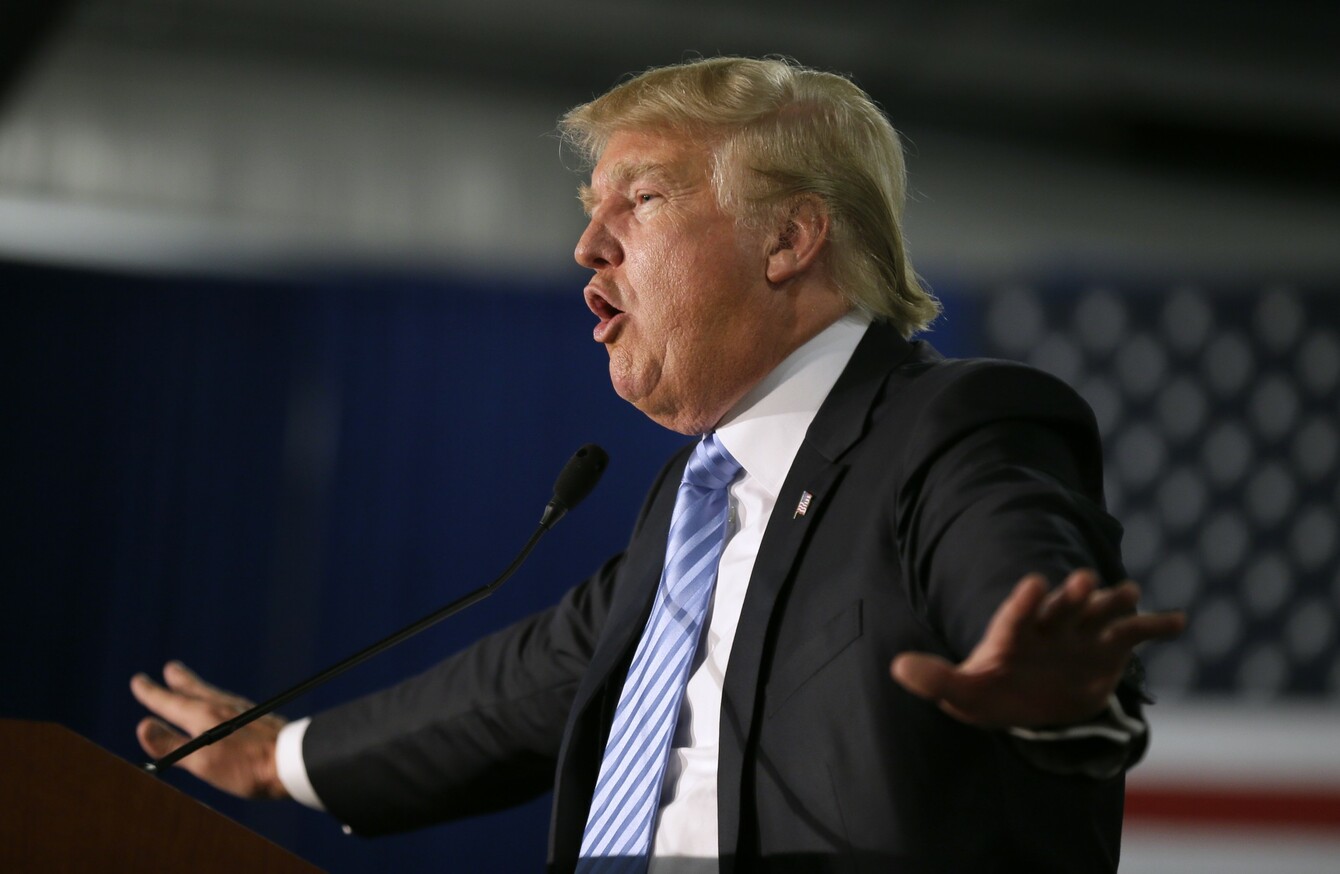 Image: Charlie Neibergall
Image: Charlie Neibergall
THE WHITE HOUSE has said that property mogul Donald Trump has "disqualified" himself from being US President with his latest comments on Muslims.
White House spokesman Josh Earnest today said that Trump's plan to bar Muslims from entering the US is disqualifying. He says every Republican presidential candidate should say that they wouldn't support Trump if he is the GOP nominee.
Earnest described Trump's campaign as a "carnival-barker routine."
The White House is deeming Trump's rhetoric on Muslims as harmful to the United States and its national security. Earnest says it's "offensive and toxic" and clearly shows Trump lacks the judgment to be president.
He said:
"The Trump campaign for months now has had a dustbin-of-history-like quality to it, from the vacuous sloganeering to the outright lies to even the fake hair. The whole carnival-barker routine that we've seen for some time now.
Now, I know that each of the Republican candidates has already taken an oath pledging to support Donald Trump for president of the United States if he wins the nomination. But the fact is, the first thing a president does when he or she takes the oath of office is to swear an oath to preserve, protect, and defend the Constitution of the United States. And the fact is, what Donald Trump said yesterday disqualifies him from serving as president.
"And any Republican who's too fearful of the Republican base to admit it has no business serving as president either."
Trump yesterday called for a "total and complete" block on Muslims entering the United States, in the wake of last week's mass shooting in California by a Muslim couple believed to have been radicalised.
London
Trump also took criticism from the Mayor and police force in London as well as British Prime Minister David Cameron.
He had said that parts of London "are so radicalised that the police are afraid for their own lives."
London's Mayor Boris Johnson said that this was "complete and utter nonsense".
"Crime has been falling steadily both in London and in New York — and the only reason I wouldn't go to some parts of New York is the real risk of meeting Donald Trump," Johnson said.
The Met Police broke with protocol to issue a statement, saying Trump "could not be more wrong" about their city and was "welcome to receive a briefing from the Met Police on the reality of policing London".
A Cameron spokesperson said that Cameron "completely disagrees with the comments made by Donald Trump, which are divisive, unhelpful and quite simply wrong".