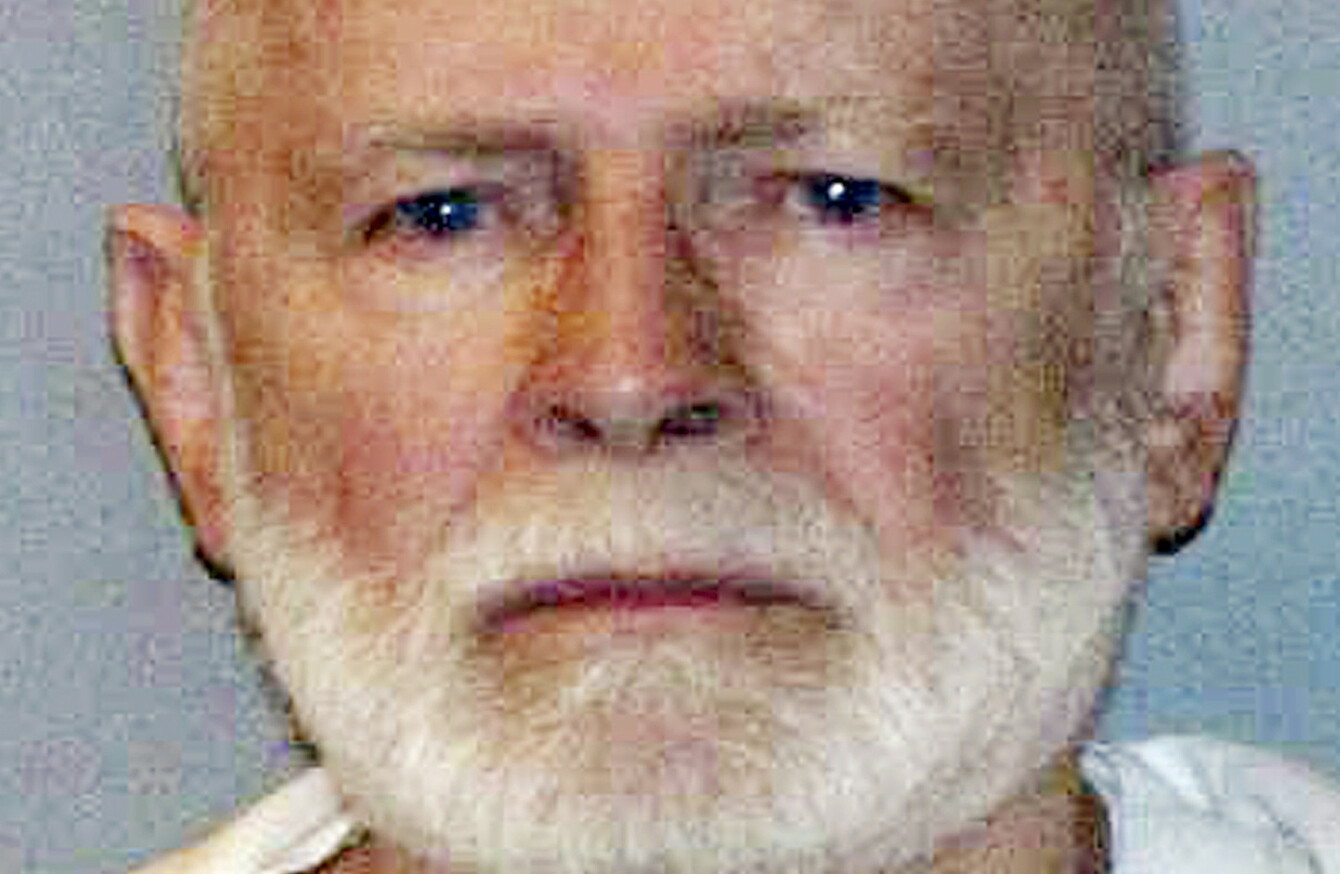 Image: AP/PA Images
Image: AP/PA Images
INFAMOUS IRISH AMERICAN gangster James 'Whitey' Bulger has been found dead in a federal prison in West Virginia.  
The 89-year-old was killed after being moved to the high-security penitentiary USP Hazelton in West Virginia today, the Boston Globe reports.
The paper is reporting that a fellow inmate with Mafia ties is being investigated for the killing.
The US Bureau of Prisons confirmed that Bulger was found dead and says the FBI is investigating the death. It added that no other inmates or prison staff were injured.
The details of Bulger's death have not been revealed, but a local union official for correctional workers at the prison told CBS  that a "homicide" occurred this morning.
Bulger lived a double life as the leader of South Boston's notorious Winter Hill crime gang as well as being a secret FBI informant.
In 2013 he was convicted of 11 murders, as well as a number of charges of racketeering and conspiracy. He was sentenced to two consecutive life sentences plus five years.
He was the inspiration for the character played by Jack Nicholson in the 2006 Martin Scorcese film The Departed and he was portrayed by Jonny Depp in the 2015 film Black Mass. When that film was released TheJournal.ie spoke to Bulger's biographer about his career and crimes.
Bulger was accused of 19 murders which took place in the 1970s and 1980s, as well as other charges relating to extortion, money-laundering and arms trafficking. During the trial, witnesses described seeing Bulger carry out murders and said that he "did all the dirty work" himself.
He was feared for his brutality and explosive temper. Prosecutors said he strangled two women with his hands and tortured a man for hours before killing him with a machine gun.
At the start of the trial, prosecutor Brian Kelly described Bulger as being the leader of "a group of criminals who ran amok in the city of Boston for 30 years" and were responsible for "murder and mayhem".
Bulger, who denied ever being an informant, was arrested in June 2011 after spending 16 years on the run from authorities, during which time there had been persistent rumours that he was hiding out in Ireland.
He was actually living in an apartment complex in Santa Monica, California, in the years before his capture.
One of his neighbors, Anna Bjornsdottir, who was Miss Iceland in 1974, earned a $2 million reward for turning him in. She notified the FBI after seeing a news report about the manhunt and recognising Bulger, who she knew as by the name Charlie Gasko.
He initially denied his identity but then told authorities "you know who I am. I'm Whitey Bulger." During searches more than $800,000 in cash and several weapons were found hidden in the walls of the apartment.