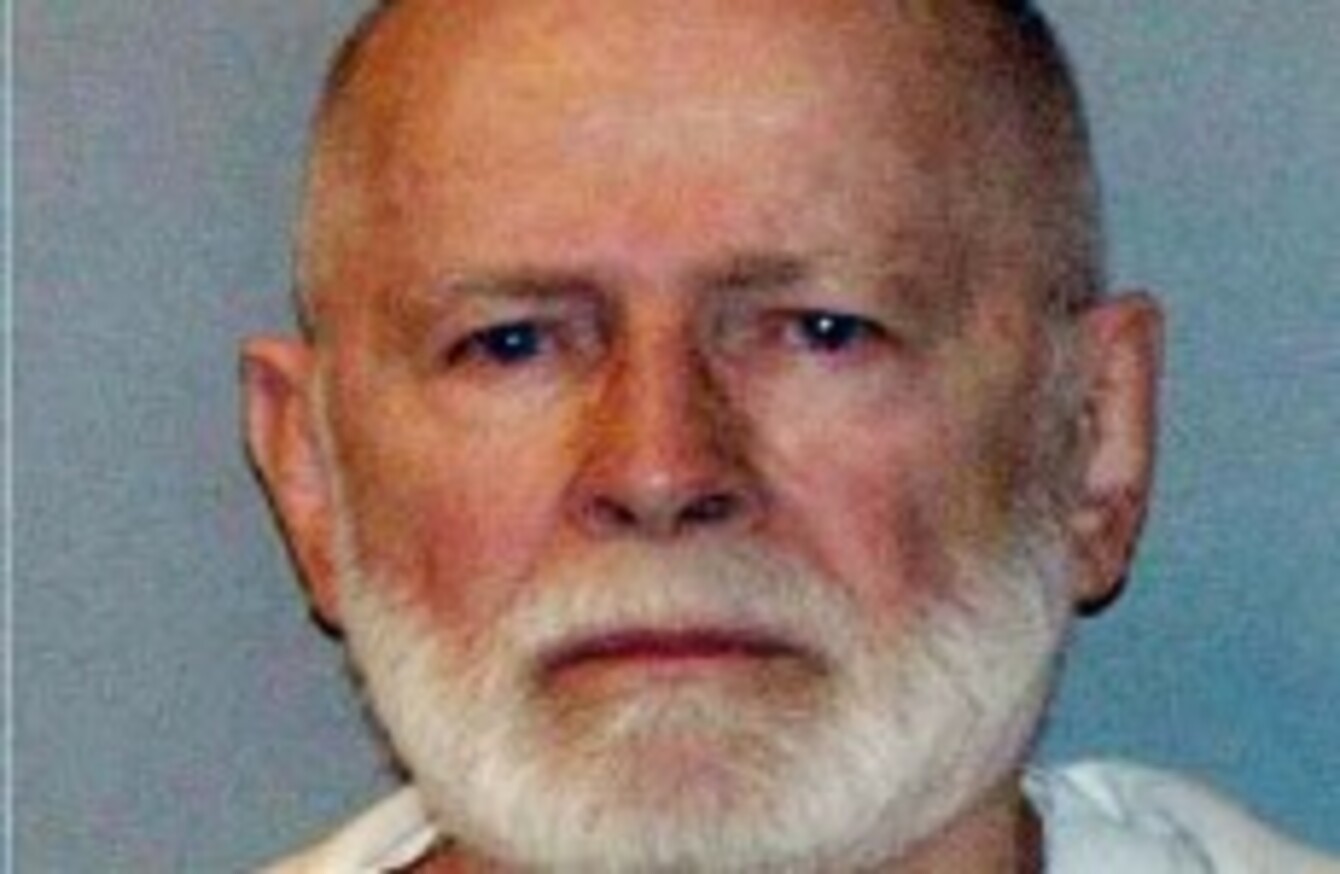 James 'Whitey' Bulger
Image: Press Association
James 'Whitey' Bulger
Image: Press Association
JAMES 'WHITEY' BULGER will not take the stand in his trial for murder and other crimes, lawyers for the alleged Boston mob boss told the court today.
The announcement, which brought an end to Bulger's defence, clears the way for the jury to start considering its verdict next week after one of the most engrossing criminal underworld trials in US history.
Bulger, an 83-year-old Irish American who is accused of 19 murders, extortion, money-laundering and arms trafficking, said he would not testify because he had been prevented from telling his full side of the story.
This centres on a claim that federal agents, including the late US Attorney Jeremiah O'Sullivan, had granted him immunity from prosecution. That line of defence was described as a fantasy by prosecutors and deemed inadmissible by the judge in a pre-trial hearing.
Asked by Judge Denise Casper if he had made the decision not to give evidence voluntarily, Bulger replied: "I'm making the choice involuntarily because I feel I've been choked off and unable to get my word out about Jeremiah O'Sullivan and saving his life."
"This trial is unfair and a sham… Do what you want with me," he added angrily.
Bulger disappointed a packed courtroom that had anticipated listening to him give his version of events over the course of decades of involvement in Boston's murky underworld.
Closing arguments in the case will now be heard on Monday and the jury will be instructed on Tuesday.
Friday was the 35th day of a trial in which the jurors have heard evidence from 72 witnesses, some of whom have recounted harrowing tales of murder victims having their teeth removed and a mobster's girlfriend being strangled to death because she "knew too much."
Harrowing testimony
The proceedings at the US district court were also marked by the sudden and still-unexplained death of Stephen Rakes, 59, who had been due to give evidence related to the time when Bulger allegedly ran South Boston as a personal fiefdom.
Bulger has always denied having been an informant for the FBI – a stance he maintained in pre-trial hearings even though it may have given his claim of having some kind of immunity deal greater credibility.
But the close links between some FBI agents in Boston and Bulger's Winter Hill Gang in the 1970s and 1980s have been well documented.
There are also suspicions that friends in the FBI may have aided Bulger during the 16 years that he was on the run before he was finally arrested in 2011.
The links between the FBI and the gang were depicted in Martin Scorsese's acclaimed 2006 film "The Departed" in which Jack Nicholson played a malevolent character based on accounts of Bulger's life.
Many of the scenes described in court over the last month and a half could have come straight from the cinema screen.
Stephen Flemmi, aka "The Rifleman" says he was Bulger's right-hand man and executioner of choice for two decades.
He calmly recounted to the court how he and Bulger would rip victims' teeth from their jaws to ensure the corpses could not be identified by dental records.
Flemmi also described how Bulger had convinced him that his girlfiend Debra Davies, 26, had to die because she had learned of their links to the FBI.
According to Flemmi's account, Bulger strangled the young woman and then went upstairs for a nap, leaving Flemmi to remove her clothes, rip her teeth out with pliers and arrange for the dumping of the body.