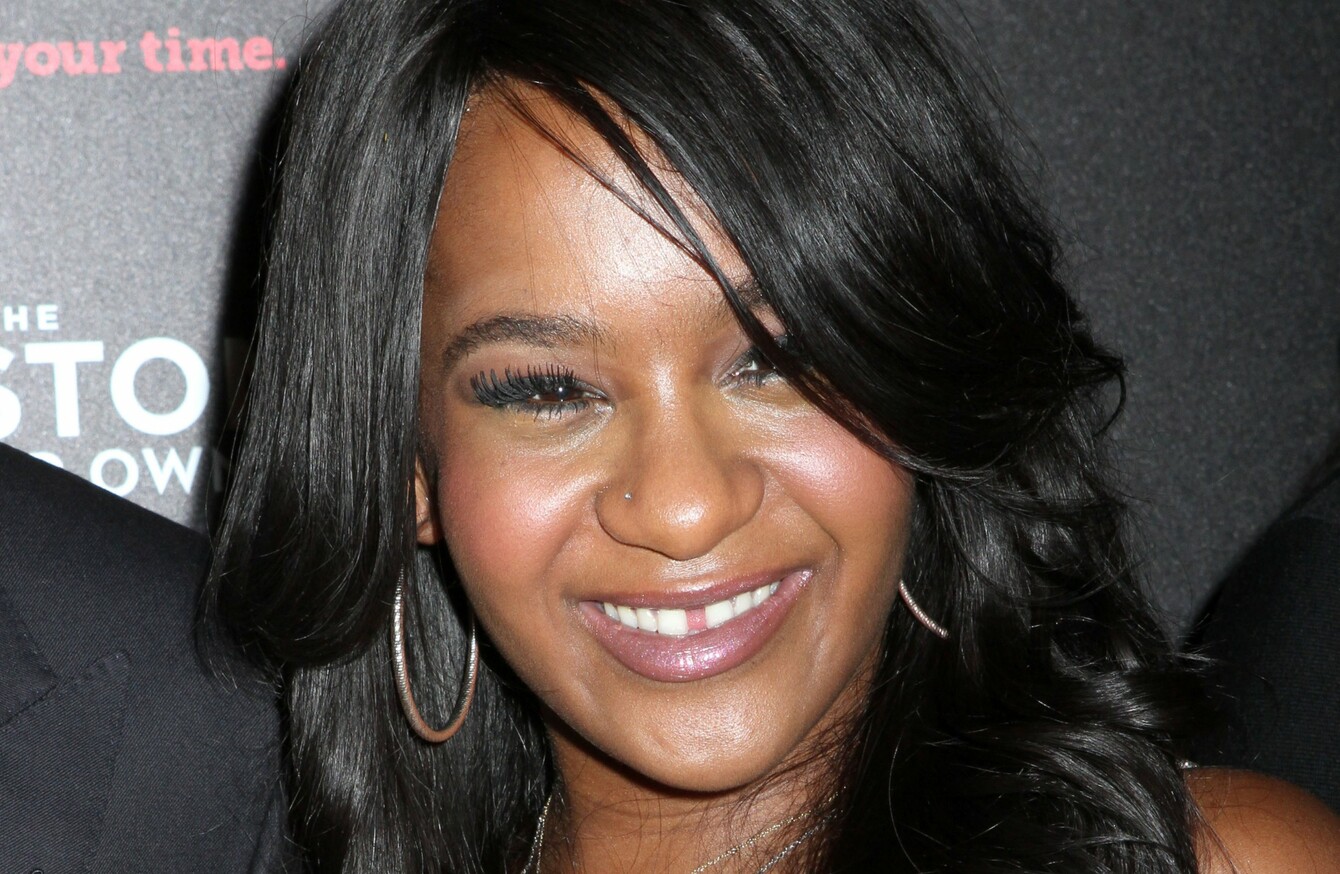 Image: EMPICS Entertainment
Image: EMPICS Entertainment
A US JUDGE has ordered the boyfriend of Whitney Houston's daughter to pay more than $36 million in a wrongful death suit brought by the young woman's estate, lawyers said.
Bobbi Kristina Brown, 22, the only child of pop legend Whitney Houston and singer Bobby Brown, died in July 2015 after being found unconscious in a bathtub in her suburban Atlanta home in January 2015.
Her death marked an eerie repeat of her mother's death in 2012.
Bobbi Kristina Brown's boyfriend Nick Gordon and a guest were at the home when she was found unconscious.
The lawsuit filed by Brown's estate said he had lashed out at her in a fit of jealousy that evening after being "out all night on a cocaine and drinking binge."
Toxic cocktail
According to the suit filed in Atlanta, Gordon gave "Bobbi Kristina a toxic cocktail rendering her unconscious and then put her face down in a tub of cold water causing her to suffer brain damage."
Lawyers representing Brown's estate announced the $36.3 million decision for damages, awarded by Fulton County Superior Court Judge T Jackson Bedfort.
"There was an urgent need, in my mind, to get justice for Bobbi Kristina Brown and that's why I took the case," lawyer David Ware said in a statement sent to AFP.
"We intend to pursue, with all vigour, the full collection of the judgment. The defendant will not escape justice nor ever profit from his misdeeds," he added. "We hope that in some small way this will allow Krissy's family to continue their quest for peace."
Gordon was not in court yesterday when the judge handed down his decision, Ware said. His lawyers could not immediately be reached for comment.
Parallels
The medical examiner's office in March said it was unclear if Brown's death was accidental or intentional.
An autopsy determined that she had marijuana, alcohol, cocaine and morphine in her body.
Brown's death drew parallels to that of her mother, who was found face down in a bathtub in a Los Angeles hotel on February 11, 2012, on the eve of the Grammy Awards.
Her parents separated in 2006 and divorced in 2007, with Houston awarded custody of their daughter, amid claims of abuse and drug use in the high-profile relationship.
- © AFP 2016.