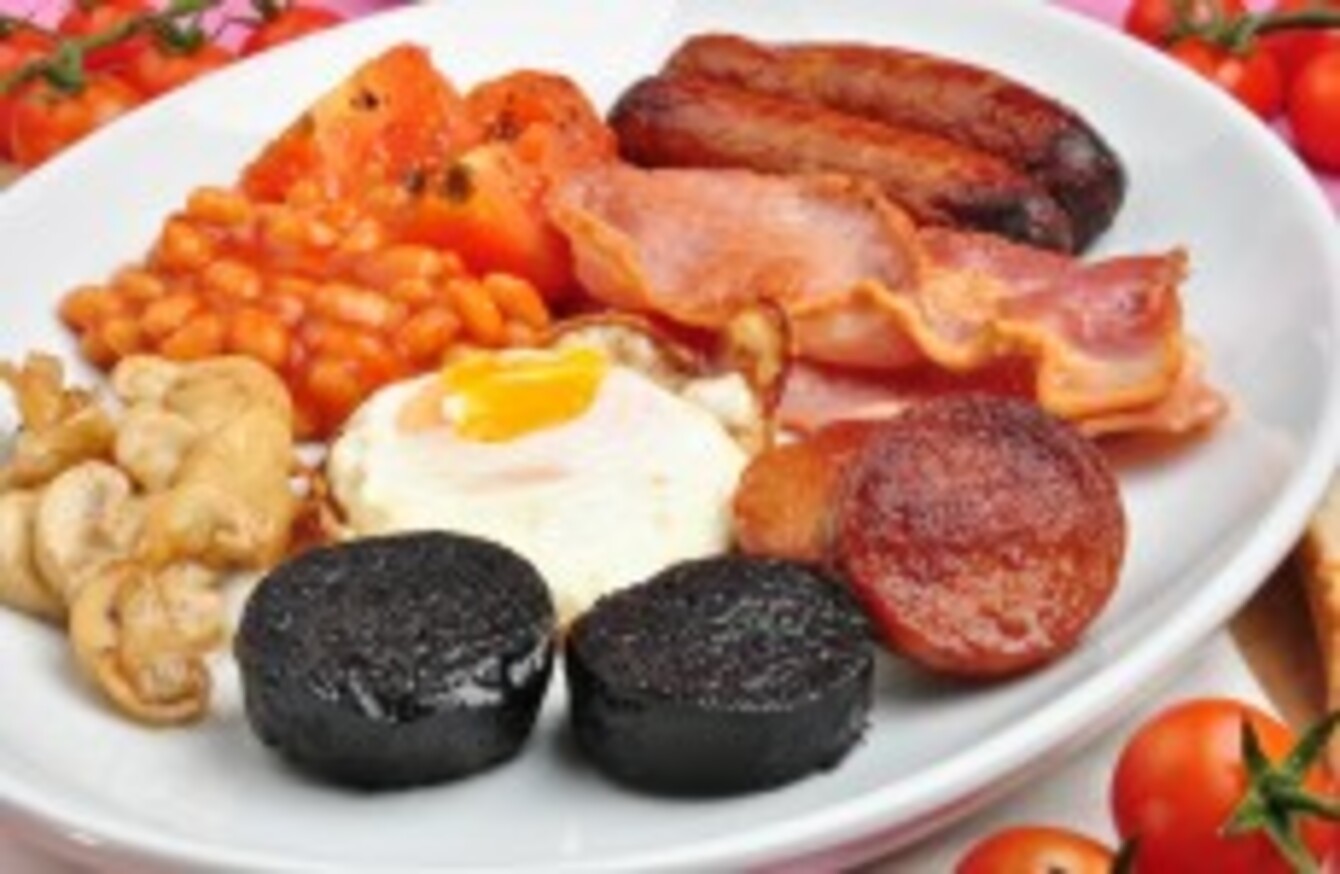 Image: Shutterstock/Joerg Beuge
Image: Shutterstock/Joerg Beuge
NEARLY ALL IRISH adults are likely to be overweight in 15 years' time, according to a new study that warns of a European "obesity crisis of enormous proportions".
The World Health Organisation study is to be presented at a European Congress on Obesity in Prague later.
On current trends, some 89 percent of Irish men will be overweight by 2030, and nearly half obese.
That's up from 74 percent overweight, and 26 percent obese in 2010 in one of Europe's fattest nations.
'Urgent response needed'
The Irish Medical Organisation (IMO) responded to the news by calling for an "urgent and comprehensive response from the Department of Health and the HSE" on the issue.
IMO President Dr Ray Walley said the WHO's statement was "the starkest warning of an impending health crisis for Ireland that he has seen in 30 years of medicine" and that it is "now clear that Ireland was facing massive population-wide health problems" if we don't tackle the crisis.
"Government must act and act fast," he said. "We need a comprehensive plan across all Government including taxation on high fat and high sugar foods."
Disease and disability
Of Irish women, 85 percent are likely to be overweight and 57 percent obese by 2030, said the study, also well up on the 2010 figures.
The growing numbers of overweight and obese people are a growing cause of disease and disability around the world.
"Even in countries with a traditionally lower prevalence of obesity such as Sweden, obesity rates are predicted to rise sharply," the congress report said.
People with a BMI (body weight index, a ratio of weight to height) of 25 and higher are classified overweight, and 30 and over obese.
UK details
In the UK, "one third (33 percent) of women are forecast to be obese in 2030, compared with over one quarter (26 percent) in 2010," the congress press statement said.
Sixty-four percent of UK women and 74 percent of men will be overweight in 2030.
"Overall, the data show no evidence of a plateau in adult obesity in most countries," said the statement.
Other countries with projected steep rises in obesity over this period include Greece, Spain, Austria and the Czech Republic, according to the study of 53 countries.
An estimated 77 percent of Greek men are predicted to be overweight by 2030 and 67 percent of women, and the proportion of obese men and women will more than double from 20 percent to about 40 percent.
For Spain, obesity in women is set to rise from 16 percent in 2010 to 21 percent in 2030, and in men from 19 percent to 36 percent, said the statement issued by congress organisers.
About 37 percent of women in the Czech Republic, hosting the gathering, will be obese by 2030 and 36 percent of men.
The Dutch are the thinnest of the lot, according to the study.
The future
About 49 percent of men will be overweight and eight percent obese by 2030, compared to 54 percent and 10 percent in 2010. For women, overweight rates will remain stable at around 43/44 percent, while obesity is likely to drop from 13 percent to nine percent.
A study last November by the McKinsey Global Institute said more than 2.1 billion people globally — nearly 30 percent of the world population — are now overweight or obese.
Obesity was causing about five percent of all deaths worldwide, it said, and costing the global economy $2 trillion (1.8 trillion euros) in healthcare and lost productivity — or 2.8 percent of global GDP.
- © AFP, 2015  Additional reporting Aoife Barry