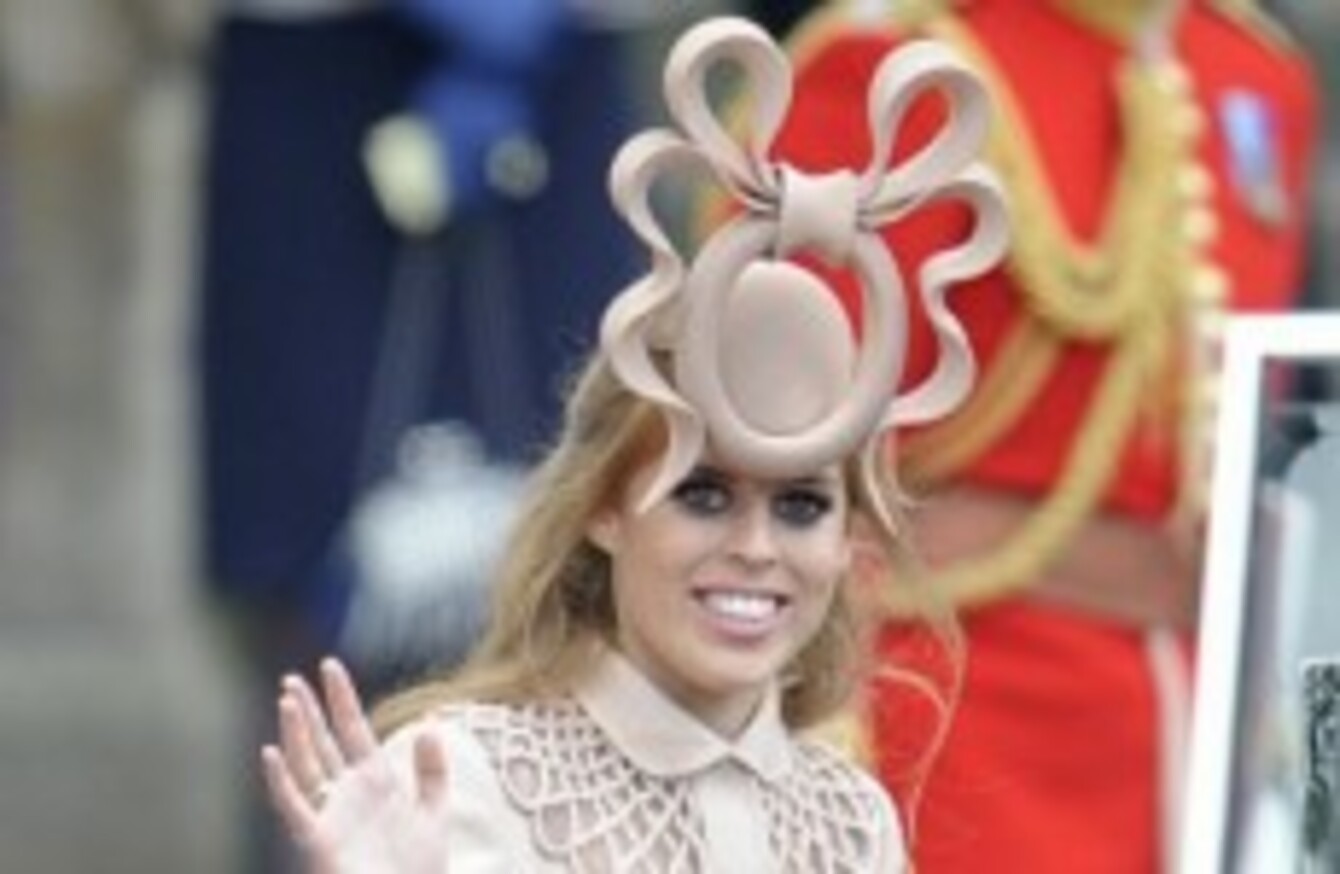 GO ON, ADMIT it. You watched it, didn't you? You snuck a glance at the royal wedding this morning, and it was probably just for one reason: the fashion.
Even the most disinterested members of TheJournal.ie office found themselves watching the live streaming of the wedding today to catch a glimpse of what the bold, the beautiful and the royal were wearing for the nuptials of HRH Prince William and Kate Middleton.
While for some it was a bit of a muted affair – step forward Sally Bercow, wife of John Bercow, Speaker of the House of Commons – others went a bit metallic (that would be Zara Phillips) and Queen Elizabeth II stood out in a canary-yellow dress.
The fashion-forward brigade included Samantha Cameron, wife of Prime Minister David Cameron, and Miriam Gonzalez Durantez, who is married to Deputy Prime Minister Nick Clegg, two women who took a more laidback but stylish approach to wedding attire.
Victoria Beckham turned up in a deep  navy gown that was for all the world like a slightly more sculpted kaftan, and chose a Philip Treacy hat, and her trademark pout, to finish off the effect.
In fact, Philip Treacy was in abundance at the ceremony – with 36 guests wearing one of the Irish milliner's creations.
There was also an Irish touch to the groom's outfit, as he wore the red coat of the Irish Guards uniform for the ceremony, which had a shamrock on the collar.
The classic wedding look was sported by Kate's mother Carole Middleton, while Princesses Eugenie and Beatrice chose Philip Treacy toppers to match their outfits.
As for the beautiful bride herself, Kate was resplendent in a stunning Alexander McQueen gown, which was designed by the label's creative director Sarah Burton. It featured a forties-style deep v-neck, lace sleeves, and a long train.
She wore a tiara gifted to Queen Elizabeth on her 18th birthday, and diamond earrings by Robinson Pelham, which her parents gave her as a gift for her big day. She entered the church wearing a light veil made of ivory silk tulle with a trim of hand-embroidered flowers.
But did the bridesmaid steal the show? You decide:
Suits you sirs

Elton John and husband David Furnish arrive.

Nice... flower

John Bercow, Speaker of the House of Commons and his wife Sally.

Demure as can be

Carole Middleton dials it down for her daughter's wedding.

You won't find that hat at Zara

Zara Phillips and Mike Tindall arrive on the red carpet.

Blingtastic

Princes William and Harry wear all their braiding at once.

Isn't that boa constrictor-ing?

Nick Clegg and his wife Miriam Gonzalez Durantez.

It's getting hot in here

Samantha Cameron takes off her jacket and holds hands with husband, British Prime Minister David Cameron, when the ceremony is over.

Is that a boat on your head?

Tara Palmer-Tomkinson sails into Westminster Abbey.

Queen beehive

Queen Anne manages to balance a hat precariously on her legendary beehive.

I hear a train a-coming

It's mercifully not as long as Diana's but Kate did decide to go for the traditional train and veil combo.

Cheep cheep

The Dean of Westminster and Queen Elizabeth II have a clash of the canaries.

THAT dress

Kate's demure lace dress got the thumbs up. William wore the uniform of the Irish Guards regiment, complete with shamrock on collar.

Don't mind me

Kate's sister and bridesmaid, Pippa Middleton, almost upstages the bride in a white sheath dress.

She'll have her own eye out with that...

Princess Beatrice wears the royal crest on her head.

The sister.

Princess Eugenie, not to be outdone by her sister's headgear.

The real royal couple

Victoria Beckham wore a Philip Treacy hat; her husband wore Ralph Lauren.

The rest of the Spice Girls....

...had to make do with cheering from the sidelines.

Do you like my sword?

Charles keeps firm grip of his ceremonial sword as Camilla looks on.

The Swedish factor

Sweden's Crown Princess Victoria and Prince Daniel.

We have sashes in Holland too

The Dutch Crown Prince Willem-Alexander and Princess Maxima.

Meet the neighbours

Spain's Prince Felipe is flanked by Princess Letizia and Queen Sofia.

What's the fuss about?

The flower girls and page boys who will inspire 'where are they now?' features every tenth anniversary of the wedding or so.
All images by Press Association