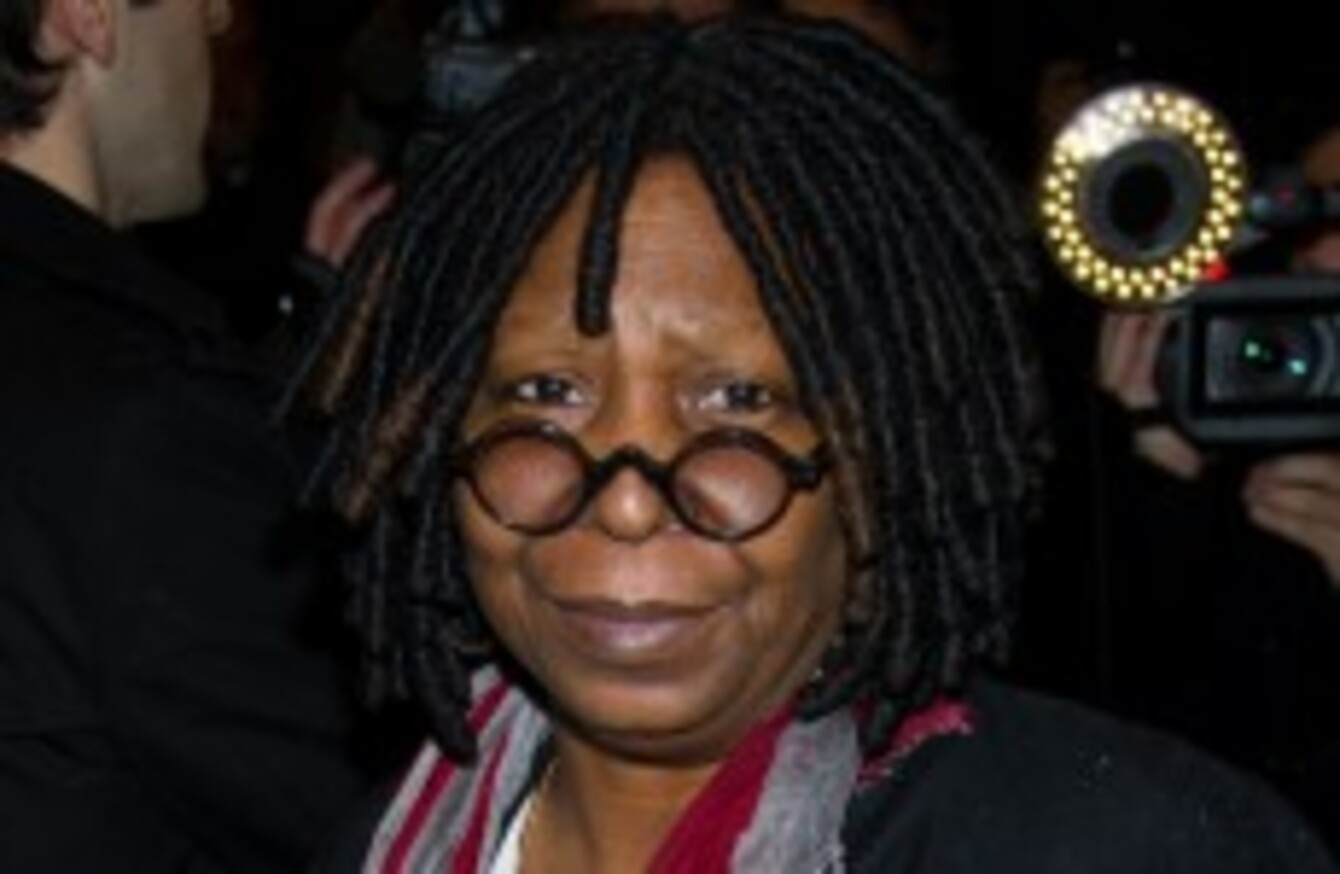 Image: AP Photo/Charles Sykes
Image: AP Photo/Charles Sykes
HERE'S A QUESTION for you – what have Hugh Laurie, Whoopi Goldberg and… the guy behind Ross O'Carroll-Kelly got in common?
All three are going to speak at the Phil (the University Philosophical Society) at Trinity College Dublin before Christmas.
Two of those – Laurie and Goldberg – are lined up to speak next Wednesday as part of Freshers' Week. Actor, comedian and LGBT rights activist Goldberg is scheduled to speak at 2pm at the GMB building just off Front Square in Trinity. Laurie, who broke through in the US in TV series House, will take the lectern at 6pm the same day in the Exam Hall in Front Square.  Up to date info on admission is on the events pages linked above.
Paul Howard, author of Ross O'Carroll-Kelly fame, is the third speaker lined up for Freshers' Week – again in the GMB – at 2pm next Thursday.
The Phil has a habit of attracting big names to its public talks series. Some (like American Pie's Stifler) might be lured by the promise of an honorary patronage of the society. Some of those who have attended include Al Pacino, Nancy Pelosi, Terry Pratchett, Naomi Campbell, Courtney Love, Bono, Germaine Greer, Jimmy Wales, Stephen Fry, David Trimble – and going further back, the likes of WB Yeats and Winston Churchill.