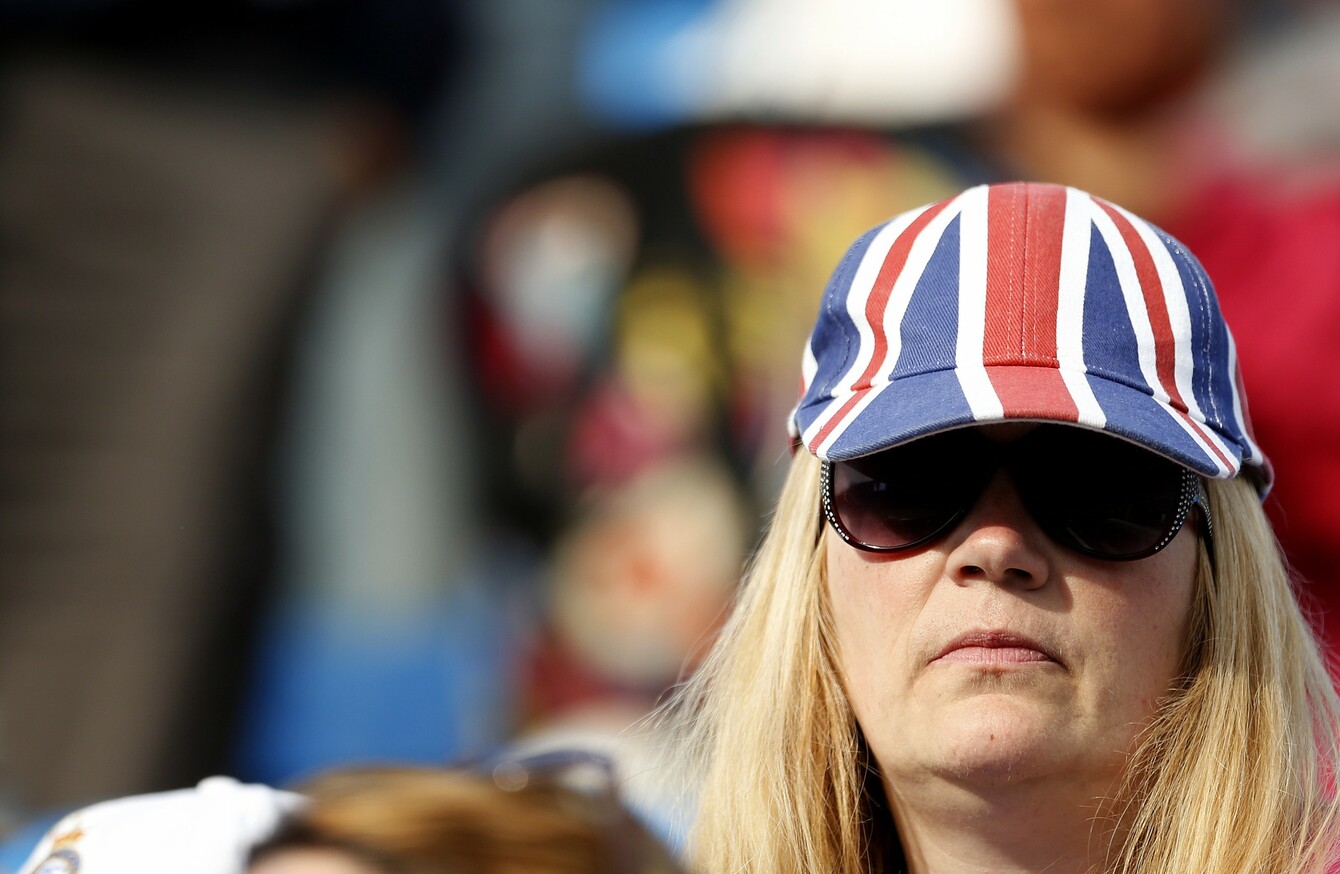 Image: Steve Paston/PA Wire
Image: Steve Paston/PA Wire
THE VOTES ARE in, and Britain's out.
Over 17 million people voted to leave the European Union, and although most people are waking up today confused at the result before them – Nigel Farage included – there is some concrete reasoning behind the vote to leave.
Here are the main points that swayed British voters to leave the European Union.
1. They were promised more money
"For every £2 we send to Brussels, we get £1 back and it comes back with a tag on it on what we have to spend it on," said Gisela Stuart, Labour MP and joint head of Vote Leave on BBC Radio 4 on 15 April.
If we left the EU we would take back control over £19 billion which we currently hand over every year – about £350m each and every week.
This figure of £350 million was hotly contested, especially after it featured on Boris Johnson's big red bus: "We send the EU £350 million a week. Let's fund our NHS instead."
Although the amount the UK contributes to the EU varies from year to year, largely they do pay more than they get out. Despite this, Nigel Farage has already aired his doubt over reallocating former-EU funds to the NHS.
2. They want autonomy
The people of Britain were promised more control over their own policies, laws and regulations.
The mantra of the Leave campaign was #TakeBackControl, implying that Britain currently doesn't have control over its own social and economic policies.
This is because Europe's rulings override Britain's: although Britain does have a veto over issues such as joining the single currency (they voted to keep the sterling), and joining the potential 'EU army' (another fear for voters).
Novelist, broadcaster and journalist Dreda Say Mitchell told the BBC that she was voting leave even though it meant aligning herself with politicians she would "never vote for in a million years".
"I went off and did my own reading. I informed myself. I read about the tampon tax and I was really shocked that we in this country have to go to Brussels to get an agreement about getting VAT scrapped on a tax that we feel quite strongly about."
(David Cameron vowed to scrap VAT rates on tampons, but this decision was delayed by EU rulings which mean that all tax changes have to go through Brussels.)
"It got me started about the notion of democracy. If you've got elected representatives in this country, who we've elected at the ballot box, why do they have to go to Brussels?"
3. They're concerned about immigration
The European Union's freedom of movement policy has been at the heart of the EU referendum debate.
The law, which guarantees citizens of the EU the right to travel, to work, and to live in other EU countries, coupled with the financial crisis in 2008 has brought a surge of immigrants from poorer EU states to the UK in the years since the recession.
In 2015 Britain took in 184,000 EU migrants, or over 500 people per day: the biggest net migration figures on record.
The Leave campaign promised to limit this influx of migrants to tens of thousands, which seemed like a mammoth task at the start, and even more so now that Nigel Farage has also expressed doubt on reaching this target figure.
However, there are also Brexit voters who wish to encourage migration from other countries by leaving the EU. Voters such as Tom Harwood, chair of Students for Britain, believe that the EU freedom of movement encourages the stereotype of Europe as a nation of 'privileged white people'.
"We have a really restrictive policy to the rest of the world because we have this open border to Europe," Harwood told CNN. "If we left the EU we could end this passport discrimination system we have."
"I love Europe, but I feel that the European Union is crushing what's great about Europe," Harwood asserts.
4. They see the European Union as 'failed experiment'
There are two different reasons in relation to the European Union's future that encouraged British people to leave: the first is that the EU is a 'failed experiment', and the second is that the EU is moving towards a 'United State of Europe'.
The first point is difficult to prove or disprove, as the EU has both economic and social policies at its heart, and has seen over 50 years of peace since its inception.
The second is more concrete: although the Five Presidents' Report makes proposals for "a euro area treasury", which recommends that eurozone decisions should be made collectively, it doesn't go as far to propose a fiscal or political union.
This is coupled with people generally being dissatisfied with David Cameron: a poll from YouGov showed that 58% thought Cameron was doing badly in his job, compared with Jeremy Corbyn's 52%.
Gillian Duffy, a pensioner from Rochdale who was called "bigoted" by Gordon Brown after she challenged him on immigration, gave the BBC her reasons for wanting to leave.
"I think the European Union has got much too large for itself. We're always putting all our money in, but we get nothing back. We're losing our identity, and we'll never get England back to the way it was, but I love being British and I don't want to be a European."
"I don't think it will change our lives at all. George Osbourne said that the rich will still be rich whether we come out or stay in. That means we'll still be the same no matter what happens!" Duffy said.