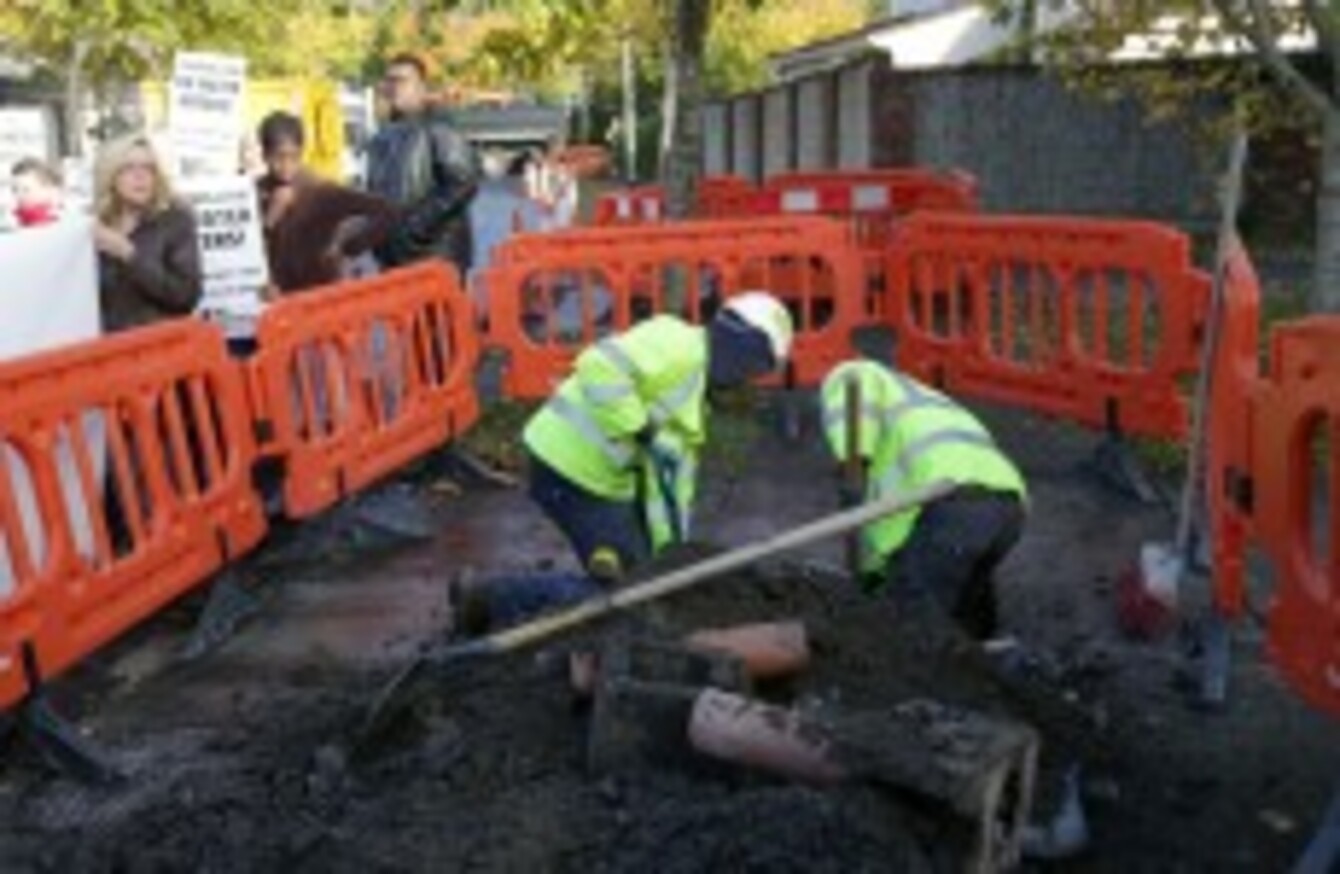 Water meters being installed.
Image: Laura Hutton/Photocall Ireland
Water meters being installed.
Image: Laura Hutton/Photocall Ireland
WICKLOW COUNTY COUNCIL have voted no confidence in Irish Water and called for the abolition of water charges.
In a special meeting today, a number of motions relating to Irish Water and water charges were tabled and supported by the majority of councillors present.
One motion passed was a vote of no confidence in Irish Water and called for its abolishment. There were further calls on the government to immediately reverse water charges and to stop the water metering process.
Abolishment 
Another motion passed today stated:
Wicklow Co Council calls on the government to respect the wishes of hundreds of thousands of people throughout this county and country by abolishing Irish Water and returning the staff and financial resources to the Local Authorities to upgrade the water infrastructure throughout the country.

Furthermore, that the government reviews all taxation revenue and prepares a budget which will include upgrading of the water infrastructure with new fiscal and capital spending budgets, by cutting quangos and waste.
This was passed by passed by 23 votes to 6. Three Councillors were not present at the meeting.
The council also called on the Government to hold a constitutional referendum to retain public ownership of water services and infrastructure.
Fine Gael 
The six councillors that voted against the motion were Fine Gael's Derek Mitchell, John Ryan, Vincent Blake, Sylvester Bourke, Shay Cullen and Irene Winters.
A motion from Fine Gael on the derogation for Arklow who have no waste water treatment was also passed.
Meanwhile, South Dublin County Council also passed a motion calling for water charges to be abolished.
Sinn Féin Councillor Eoin Ó Broin said the motion was supported by Independents, People Before Profit, Anti Austerity Alliance and Fianna Fáil, however, the motion was opposed by Fine Gael and Labour Councillors.
Also a motion for a referendum on keeping water in public ownership was also passed with support from the same parties.