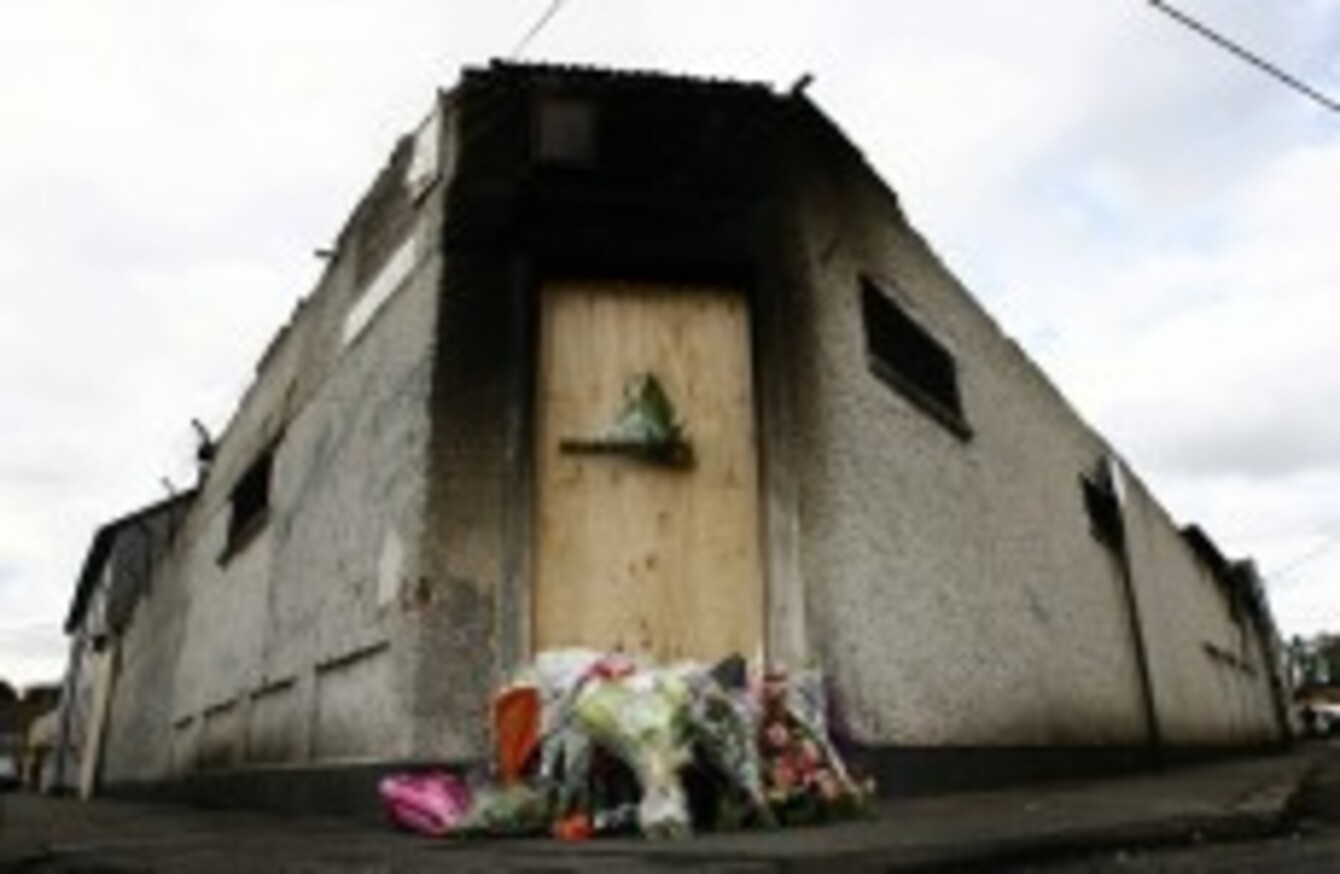 The site of the factory fire which claimed the lives of the two firefighters
Image: Mark Stedman/Photocall Ireland
The site of the factory fire which claimed the lives of the two firefighters
Image: Mark Stedman/Photocall Ireland
A JUDGE HAS deferred sentencing Wicklow County Council over the death of two firemen.
Sentencing was due to be announced today but Judge Desmond Hogan told the court that he need time to consider matters. The sentence will now be handed down on 25 October.
Family and colleagues of the two firemen said they were very disappointed with the adjournment of a sentencing decision.
Wicklow County Council had pleaded guilty to three out of four criminal charges related to the deaths of firefighters Mark O'Shaughnessy (25) and Brian Murray (46), who died as they fought a blaze in a disused factory in Bray on 26 September 2007.
Lawyers for Wicklow County Council today asked the court to look at the local authority's financial situation before imposing a fine. The local authority faces a fine of up to €3 million under the Safety, Health and Welfare at Work Act 2005.
The charges were brought following an investigation by the Health and Safety Authority. The council was accused of not keeping its fire safety statement up to date, not ensuring a second fire engine was brought to the scene of the fatal blaze, and not ensuring proper training was carried out on new equipment.
Families of the two men began a campaign after their deaths calling for changes to be brought in to prevent further deaths.