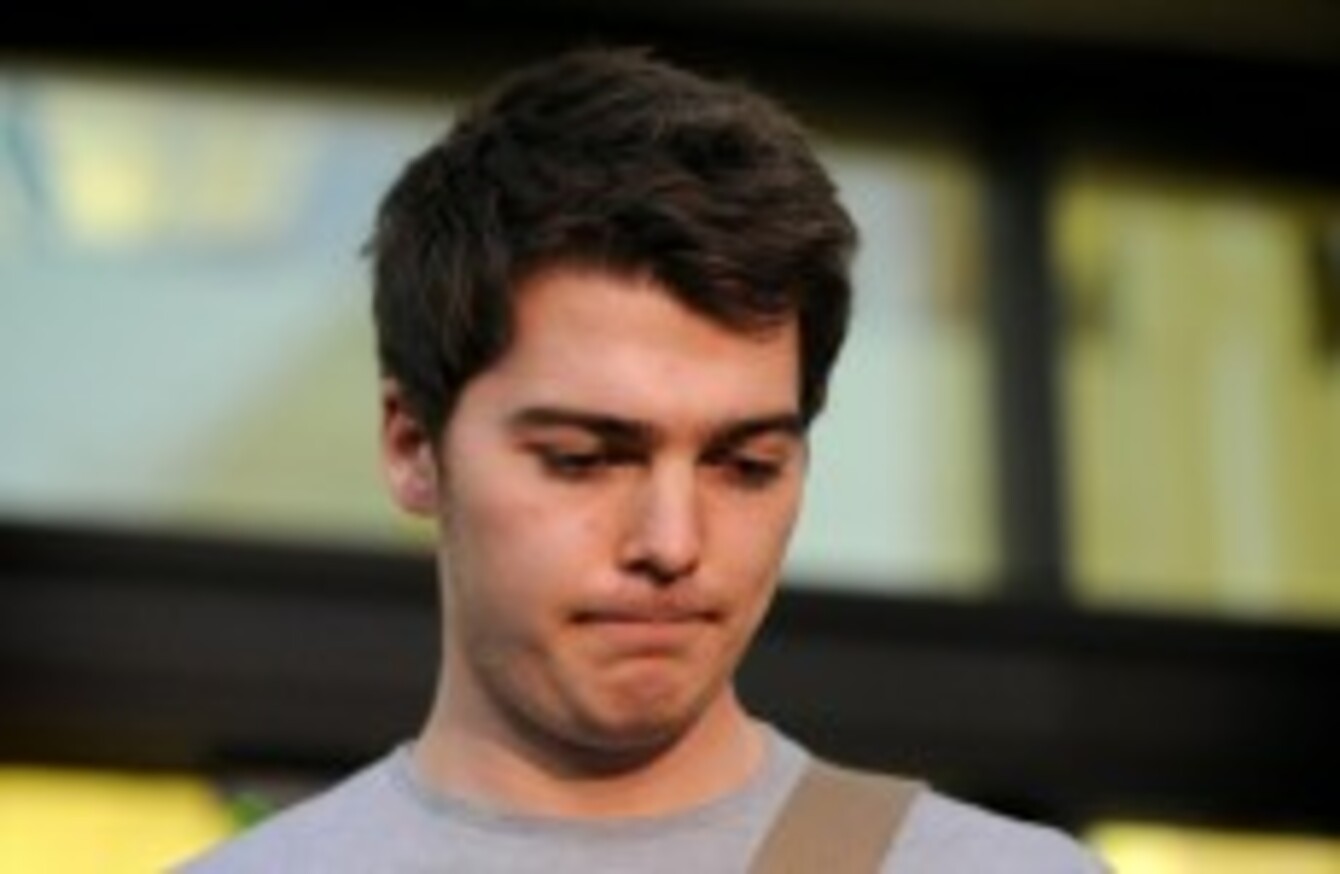 Richard O'Dwyer outside court in London after he lost his attempt to fight extradition to the US
Image: Dominic Lipinski/PA Wire
Richard O'Dwyer outside court in London after he lost his attempt to fight extradition to the US
Image: Dominic Lipinski/PA Wire
WIKIPEDIA FOUNDER JIMMY Wales has launched a campaign to stop a UK student from being extradited to the US over alleged copyright offences.
Richard O'Dwyer, a 24-year-old student from Sheffield in England, faces up to 10 years in prison if convicted after he set up a crowdsourced website called TVShack.net, which linked to tv shows.
American authorities say that the site hosted links to pirated copyrighted television programmes and films. However in an article in the Guardian, Jimmy Wales wrote that O'Dwyer respected copyright rules by deleting content when he received "properly formatted take-down notifications".
Wales described O'Dwyer as a "clean-cut, geeky kid" who is "precisely the kind of person one can imagine launching the next big thing on the internet".
"He tried to follow the law, and I would argue that he very likely succeeded in doing so," write Wales.
A petition set up by Wales to stop the UK Home Office from extraditing O'Dwyer to the US describes O'Dwyer as the "human face of the battle between the content industry and the interests of the general public".
The petition has received more than 15,000 signatures in less than 24 hours.
UK Home Secretary Theresa May signed the extradition order for O'Dwyer in March after "carefully considering all relevant matters".