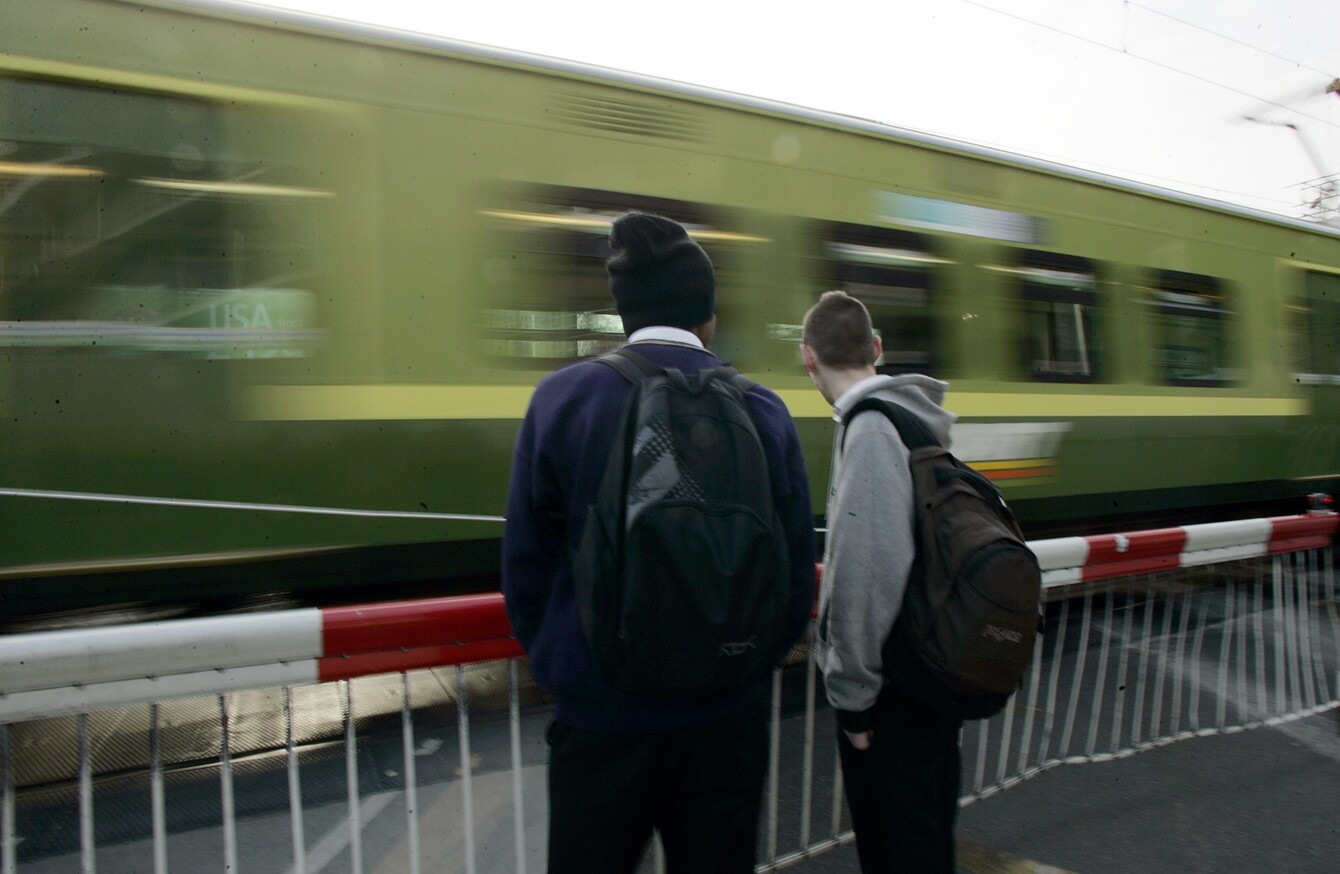 Image: RollingNews.ie
Image: RollingNews.ie
INCREASED DART FREQUENCY could lead to more traffic congestion in Dublin, it has been warned.
Irish Rail (Iarnród Éireann) recently announced that Dart services would be increased in frequency from every 15 minutes to every 10 minutes on weekdays, and will start running earlier in the morning.
Dublin councillor Jim O'Callaghan has said the planned increase in frequencies could lead to barrier downtime of over seven hours a day at certain stations.
Barry Kenny of Irish Rail said he doesn't disagree with the downtime figures being put forward by O'Callaghan, stating: "There's no arguing that point – there will be extra downtime."
He noted that the plan to increase Dart frequencies "will make public transport better", adding that the frequency of trains reduced in the past and the new proposals will bring schedules back in line with previous ones.
Kenny said roads are "hugely congested as it is" and this issue will only be solved by improving public transport.
Level crossings
O'Callaghan said the increased frequencies are to be welcomed, but level-crossing train barriers need to be modernised before they are implemented.
"It is important to note that the impact on traffic congestion for Dublin southside commuters, particularly around the busy areas of Sydney Parade and Merrion Gates, will be significant."
The Fianna Fáil councillor said that 160 trains currently pass through Sydney Parade each weekday (about one every seven minutes) and this figure will increase to 225 (approximately one every five minutes).
Recent observations indicate that the level-crossing train barriers come down roughly two minutes before a southbound train passes and up to three minutes before a northbound one. At several points the downtime can be up to five minutes when northbound and southbound trains cross within two minutes of each other. This amounts to approximately six hours daily of barrier downtime between 6am and midnight.
He noted that the proposed changes in frequency times would increase the barrier downtime to about seven-and-a-half hours per day, "effectively closing the road 40% of the time, which will prove dangerous and frustrating for all road users but particularly for emergency vehicles".
Kenny said similar lengths of barrier downtime will be replicated at other stops along the line.
Train drivers aren't happy 
Dermot O'Leary, general secretary of the National Bus and Rail Union (NRBU), said increasing the Dart frequency was not agreed with drivers.
Drivers recently engaged in industrial action over payments related to productivity. Union members are set to be balloted by Monday on a Labour Court recommendation that both sides enter into negotiations on productivity. The motion is likely to pass.
If so, there would be a four-month window to discuss productivity, going well beyond the planned start date for the new proposals. O'Leary said expanding Dart frequency would fall under these discussions, but Kenny disagrees.
#Open journalism No news is bad news Support The Journal

Your contributions will help us continue to deliver the stories that are important to you

Support us now
He said increasing the frequency of Darts is not a productivity issue as Irish Rail is recruiting new drivers.
'Pre-election rush' 
"It appears to me that the government in a pre-election rush have announced 10-minute services without taking heed of several issues, not least barrier downtime," O'Leary said.
He added that a barrier upgrade is long overdue.
Kenny said Irish Rail hopes to implement the more frequent Dart timetable by the end of January.
The date for submissions during the public consultation period about a range of upgrades being proposed by Irish Rail, including increased Dart frequency, ended yesterday. The company received over 2,200 submissions.