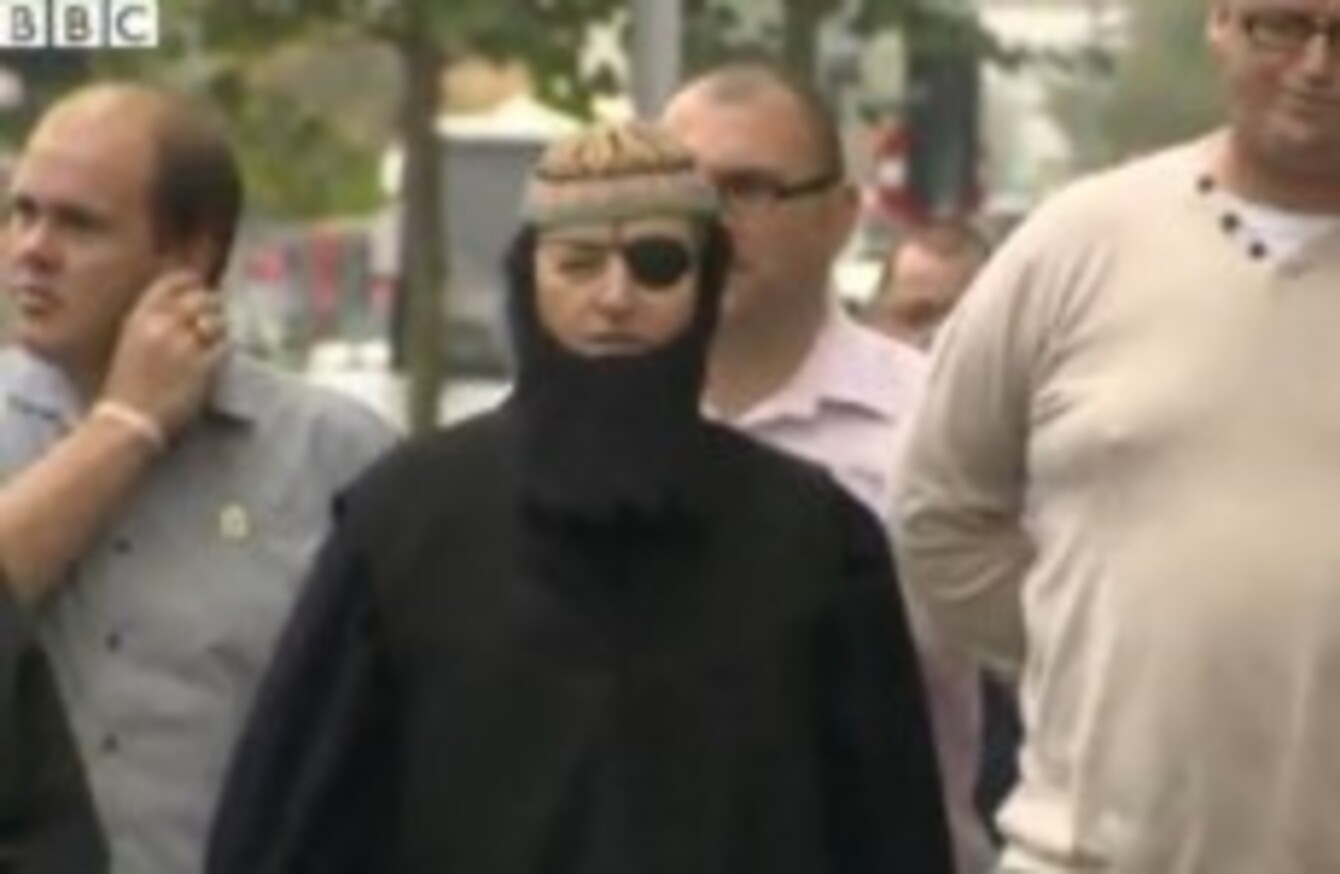 Image: Screengrab via BBC
Image: Screengrab via BBC
CONTROVERSIAL LOYALIST CAMPAIGNER Willie Frazer has turned up to court dressed as radical Muslim cleric Abu Hamza.
Frazer arrived at Belfast's Laganside court today wearing a fake black beard, an eye patch, a skull cap and a long black robe.
Frazer wore the outfit to protest against charges brought against him for his involvement in the long-running loyalist riots which erupted over the flying of the Union flag over Belfast City Hall.
The vocal loyalist campaigner is charged under legislation which he says was brought in to deal with militant Islamic preachers, the BBC reports.
He is believed to have removed the outfit before he appeared before the judge.
Muslim cleric Abu Hamza was deported from Britain to face trial in the United States over terrorism-related charges.