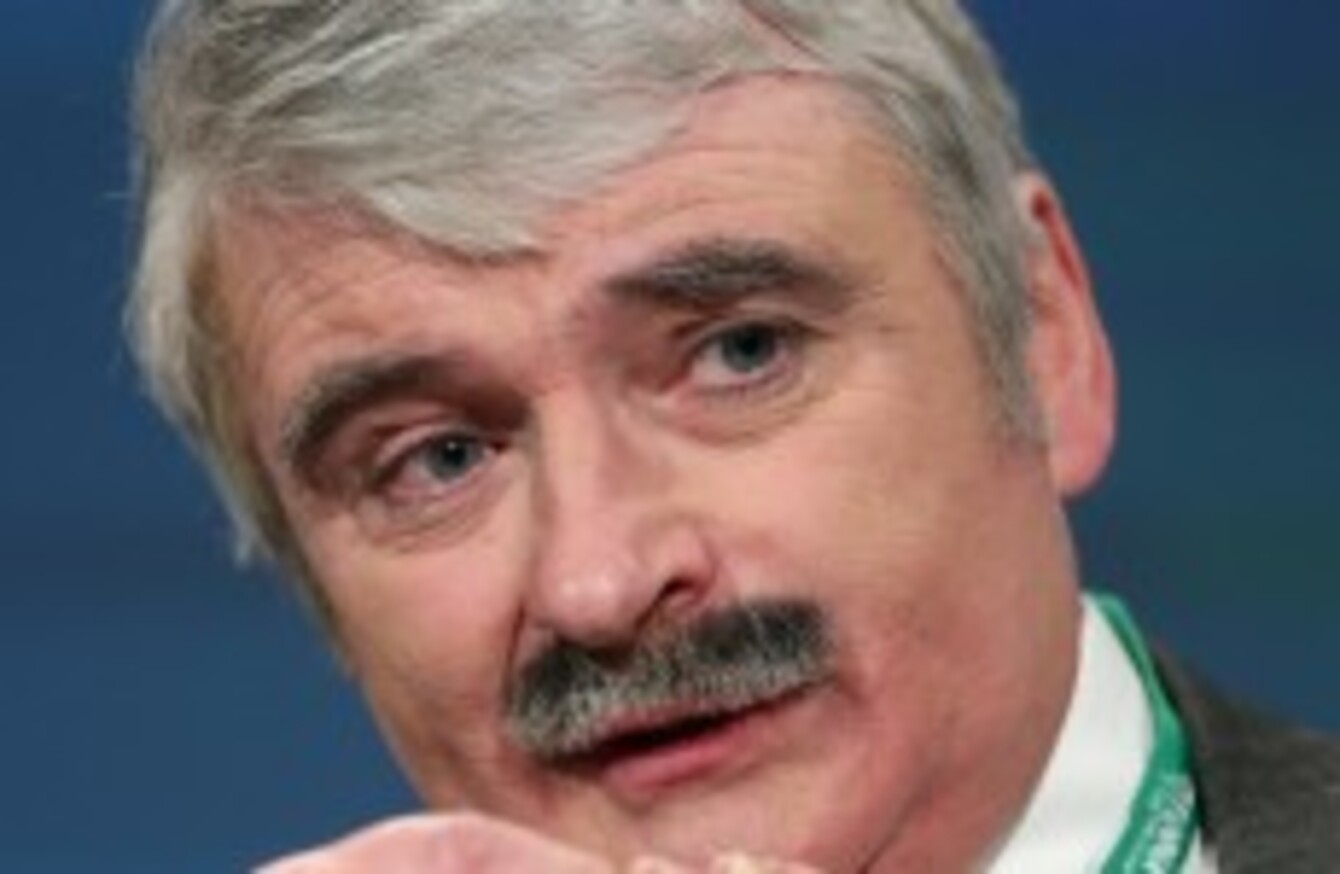 Willie O'Dea
Image: Laura Hutton/Photocall Ireland
Willie O'Dea
Image: Laura Hutton/Photocall Ireland
FIANNA FÁIL TD Willie O'Dea has called on his colleagues to air their concerns internally and refrain from publicly voicing displeasure with the the party's direction.
The Limerick city TD was speaking in the wake of Micheál Martin reportedly criticising his deputies during a meeting of the Fianna Fáil parliamentary party yesterday.
Martin was said to have described the lack of discipline in the ranks as "pathetic" and "juvenile" during a speech to the party's TDs and Senators yesterday.
He was said to have been referring to former deputy leader Éamon Ó Cuív and longtime critic John McGuinness, both of whom have voiced criticisms of the party's direction in recent weeks.
Video: John McGuinness on Micheál Martin an the leadership issue 
Source: Video TheJournal.ie/YouTube
O'Dea told RTÉ's News at One that his understanding was that the word 'pathetic' was not used to describe the actions of any other TDs and that Martin did not refer specifically to anyone in his remarks.
O'Dea described McGuinness and Ó Cuív as "very close personal friends of mine" but said he "fundamentally disagreed" with them on there being a general air of disillusionment within the party.
"Thats not my experience," he said. "Secondly, I don't degree that certain things should be said in public even if people genuinely feel it. I genuinely don't think it should be said in public.
Video: Timmy Dooley says the party needs to stop looking inwards 
Source: Video: Nicky Ryan/TheJournal.ie
"To give you an example, in the latest opinion poll, if you look at the figures, the Sinn Féin vote dropped by about 20 per cent, theirs dropped by over 20 per cent from where they were before. I don't see anybody in Sinn Féin publicly haranguing or naval gazing or talking about difficulties or problems."
He said that while nobody "wants a dictatorship" there had to be a balance struck. He described Martin as being more tolerable of opposing viewpoints than any other Fianna Fáil leader he has served under.
O'Dea added: "Everybody in the parliamentary party whose contesting the next election, and our candidates throughout the country, rely on the organisation, the men and women in the organisation, who help us. This thing tends to dim the enthusiasm of ordinary members to get out and work."
He insisted there was no leadership contest and that Martin would lead the party into the next general election.
The former minister added: "Look, people will continue to voice their views within the party and that's what we want to achieve.
"I hope and I would earnestly plead with, not just John and Eamon, but with all my colleagues, to voice internal criticism, voice it internally within the party and stay off the public airwaves because it doesn't do the party any good and it's not what the membership of the party want."