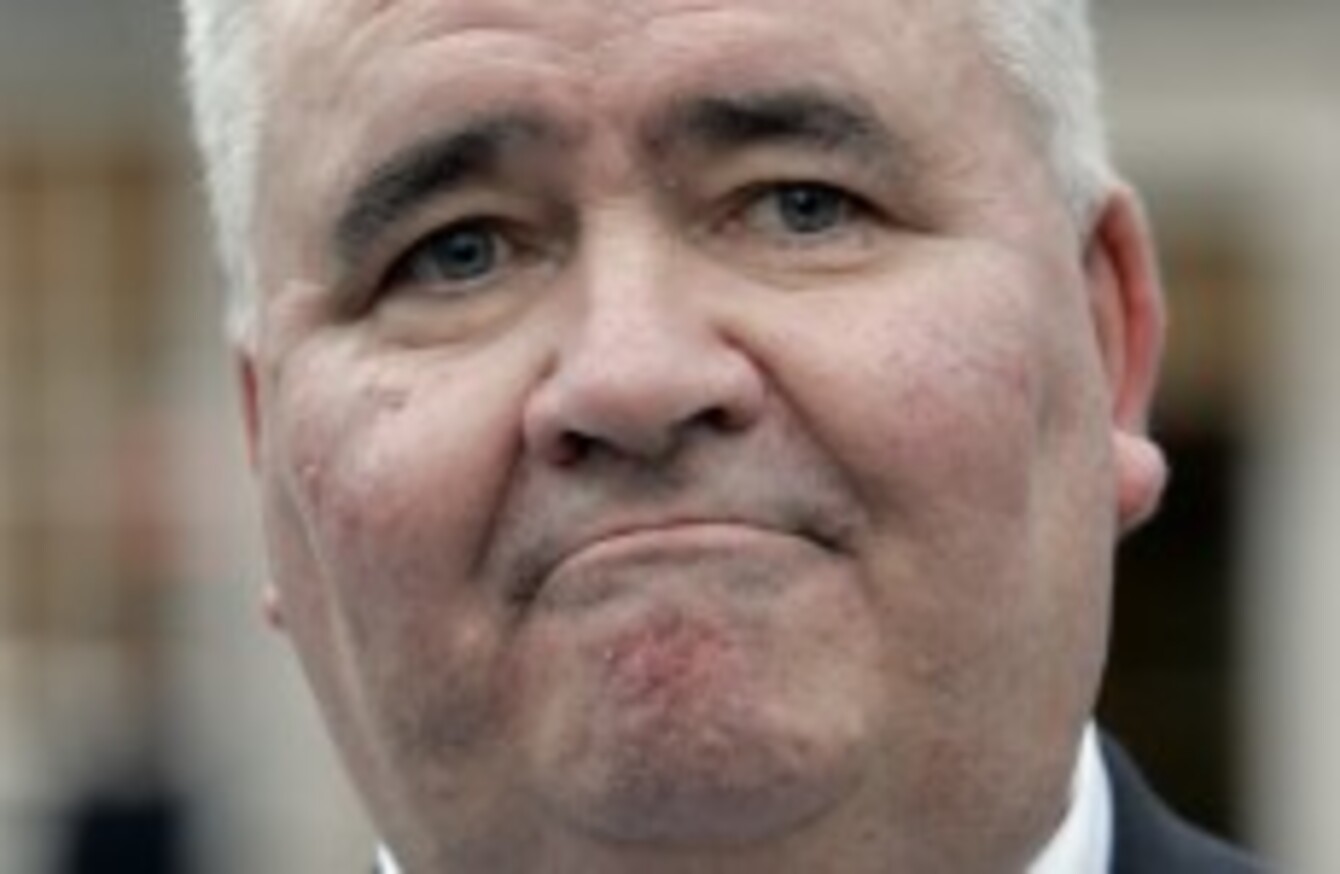 Deputy Willie Penrose
Image: Mark Stedman
Deputy Willie Penrose
Image: Mark Stedman
ALMOST TWO YEARS after he resigned from the Labour Parliamentary Party, TD and former Minister of State Willie Penrose has decided to rejoin.
His decision was welcomed by party leader and Tánaiste Eamon Gilmore tonight, who said:
I would like to warmly welcome the decision by Willie Penrose to rejoin the Parliamentary Labour Party. I am looking forward to once again, having the benefit of Willie's energy and enthusiasm as a colleague and as a friend.
Gilmore said he has "no doubt that [Penrose's] insight and his experience as a campaigner [and] as a parliamentarian will prove invaluable to all his colleagues in the Labour Party".
Penrose resigned in November 2011 from his role of Minister of State for Housing and Planning over the closure of a military barracks in his constituency.
Gilmore and Penrose pictured in 2012. Pic: Niall Carson/PA Images
On 15 November, Cabinet made the decision to close Columb Barracks in Mullingar, along with three other army barracks around the country.
Penrose released a statement that same day saying he had made clear his "unstinting opposition" to the plan, and that he "was not prepared to stand over a decision that was not backed up by the facts and figures".
He said in the statement that he could not continue in Government, so had tendered his resignation.
However, he has since changed his mind about his decision, with RTÉ reporting that Penrose believes his voice "could be heard more strongly within the Parliamentary Party".