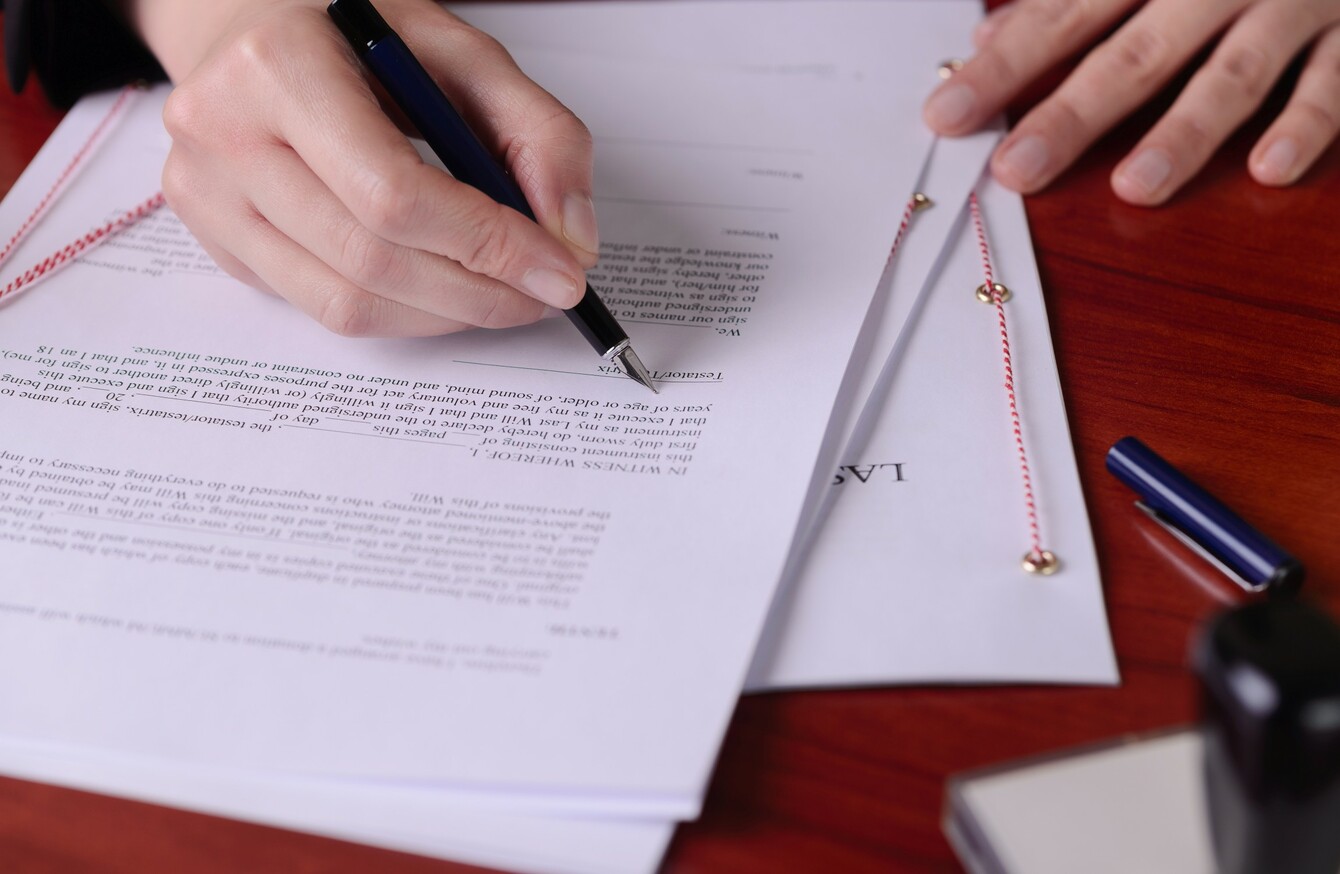 File photo
Image: Shutterstock/Daniel Jedzura
File photo
Image: Shutterstock/Daniel Jedzura
WILLS – OR SOMETIMES their absence – are a bone of contention for many families.
Most of us have heard stories of families falling out over who gets what when a relative dies. It can create permanent divisions and deep wounds.
Members of the public are currently being asked to give their input on a law that allows the courts to make amendments to a parent's will.
The Law Reform Commission is asking for submissions on Section 117 of the 1965 Succession Act which leaves a legal window open for children who feel they haven't been given their fair share of inheritance.
It's a difficult area. What if a parent dies unexpectedly and hasn't updated their will in decades? Or if someone suffers from dementia?
We're putting together an article based on real-life experiences on the subject and would like to hear your stories.
You can share your experiences by emailing orla@thejournal.ie. All information will be treated confidentially and no real names will be used if published.