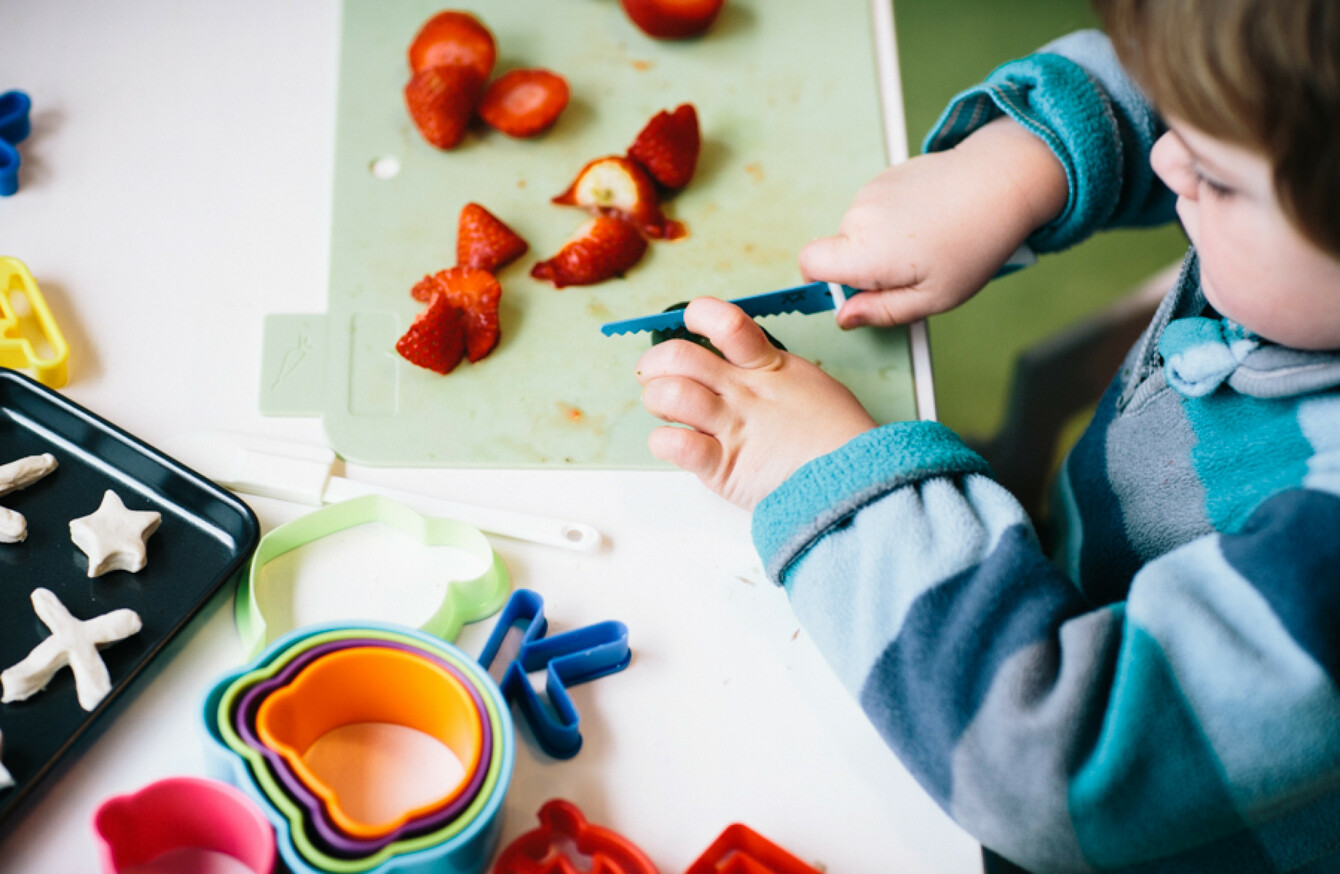 Image: Kids Cook
Image: Kids Cook
IF YOU HAVE a mini Nigella or Jamie at home, you'll know the dilemma of deciding how much free reign to give your little one in the kitchen, especially when it comes to chopping and slicing.
Sharp kitchen knives can be risky business for tiny hands, while blunt butter knives are almost as tricky to use, slipping off food and pinching fingers.
KiddiKutter Kids Safety Knives are designed with mini-cooks in mind, with a uniquely serrated stainless steel blade that cuts food while protecting precious little fingers. The knives give kids a role in the kitchen, while also giving parents peace of mind.
As the sole distributor of KiddiKutter Knives in Ireland, Meath company Kids Cook has five safety knives to give away to readers of TheJournal.ie's Family Magazine.
How do you enter? Simply join our Family Magazine mailing list by entering your email address into the box below.
It's that easy – and as well as being added to the draw, you'll be kept up to date on the latest family features and offers, so it's a win-win.
Already on our mailing list? You'll be automatically entered into the draw – but don't forget to like us on Facebook and Twitter too! If you're not lucky enough to win on this occasion visit kidscook.ie for more information.
Kids Cook is located in Clonee, five minutes from the M50 and is hosting a number of Halloween camps and Christmas camps for ages 5-9 year olds and tweens. They also have a variety of Christmas activities available to book now.
T&Cs apply. One green knife per winner. Full Journal Media terms and conditions are available here.