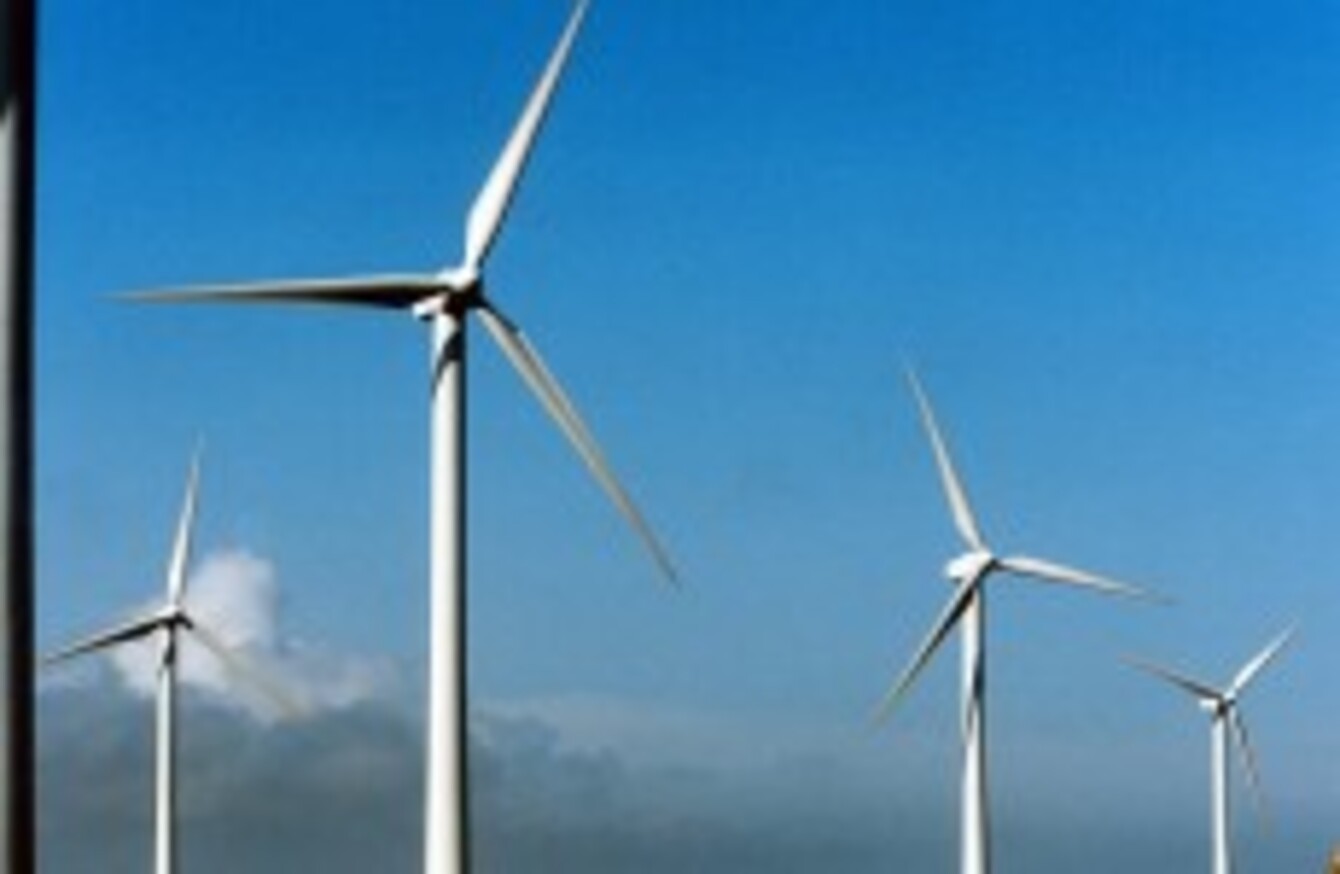 Image: Photocall Ireland
Image: Photocall Ireland
A NEW SURVEY of property and construction industry insiders has shown that nine out of ten believe that Ireland should harness wind as its primary source of energy going forward.
The results of the survey, conducted by Ecocem, ahead of the Better Building conference, also showed that 70 per cent of respondents believe tidal and wave energy should be part of the energy mix while solar power was also a popular choice at 58 per cent.
Nuclear power continues to be a contentious issue and debate about it has intensified following the second worst nuclear accident in history, at Fukushima. However, despite this, more than 12 per cent of those surveyed believe nuclear power would be a suitable energy source for Ireland going forward.
Just 30 per cent of respondents chose gas and the controversial practice of fracking to produce shale gas was cited by less than 6 per cent of respondents, with coal coming in the bottom at 3 percent.
Water charge
The conference today also includes a session on water conservation strategies including the issue of the water charge.
Not surprisingly, 80 per cent of the 400 industry insiders who responded to the survey agree with the introduction of the divisive water tax which is expected to affect 1.35 million homes, with charges of between €100 and €400.
75 per cent of people surveyed believe €100 or higher would be a fair amount to charge a four person household, with nearly 30 per cent believing €200 or higher is fair.
Less than 15 per cent believe it should be €50 while 12 per cent believe less than €50 would be a more equitable fee.
This year's conference will have more than 40 speakers presenting in four parallel streams, covering topics such as green real estate, passive house standard, innovations and green materials.