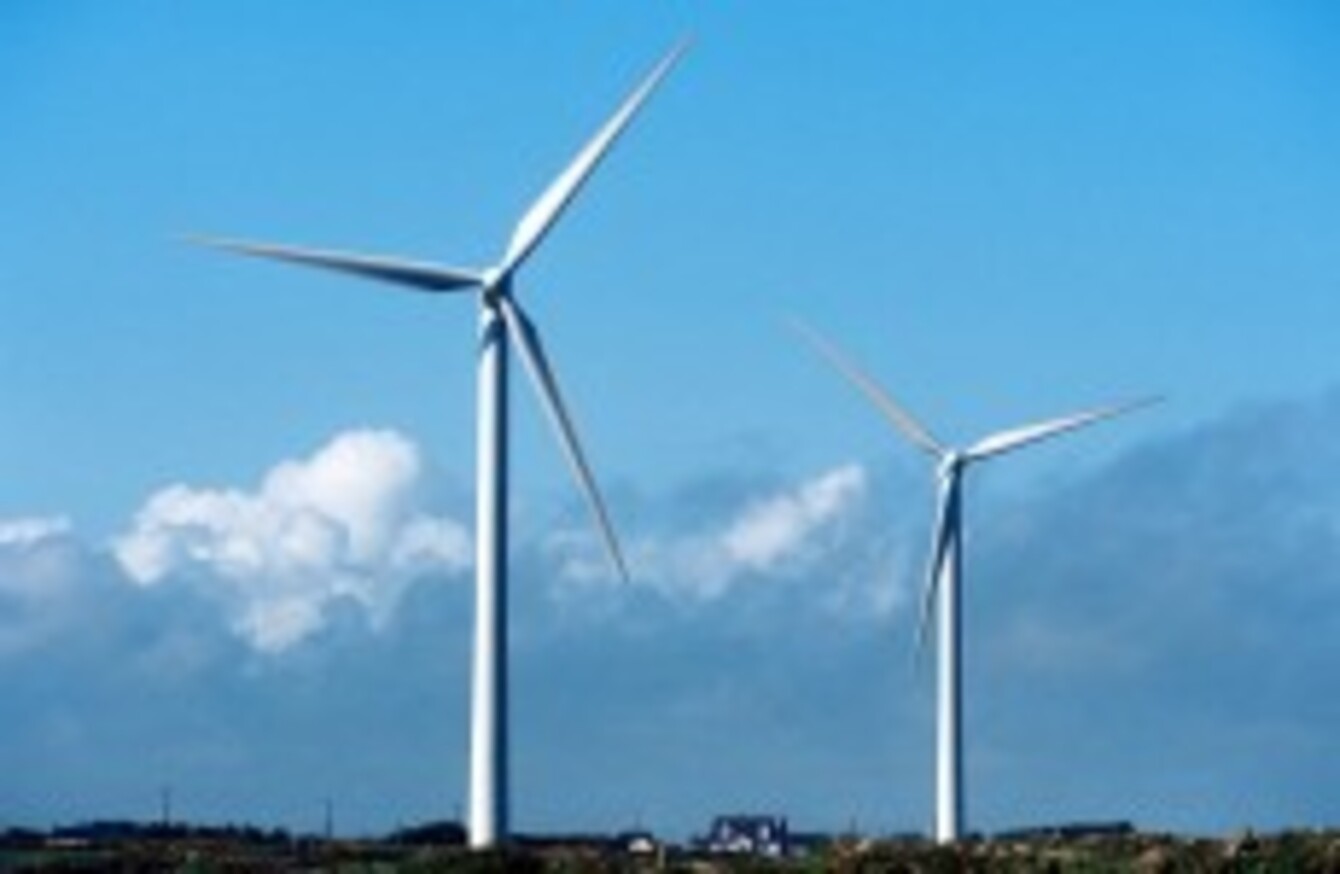 Image: Photocall Ireland
Image: Photocall Ireland
WIND TURBINES WILL have to be placed at least ten times their height away from houses under new legislation.
The government has said it will not challenge the Wind Turbine Legislation Bill, brought forward by Sinn Féin's Brian Stanley.
Stanley had called for strict regulation of the location and operation of wind farms, saying that the legislation would also prevent the export of renewable energy before Ireland has hit EU targets on sustainable energy.
"Every representative from the midlands region will be aware that the proposal for industrial scale wind farms has generated massive debate and a lot of opposition," said Stanley.
"The proposed turbines were of a height and size never seen before in this country. Many people were frightened by the prospect of huge turbines being erected in their hundreds and the impact that would have on the landscape and potentially on the quality of people's lives."
He added regulations were needed.
"We clearly need planning regulations that are fit for purpose and are mandatory rather than voluntary or suggestions. One of the key proposals in this Bill is that there be a minimum setback distance of ten times the height of the turbines.
"While the export of electricity from wind and other renewable sources has a lot of potential for this country in the future, we ought surely to be reducing our own dependency on imported fossil fuels, before we go down that road."
Housing Minister Jan O'Sullivan told the Dáil that while the government felt that the new laws would make things "overly onerous" for wind suppliers, the government did not intend to oppose the bill.