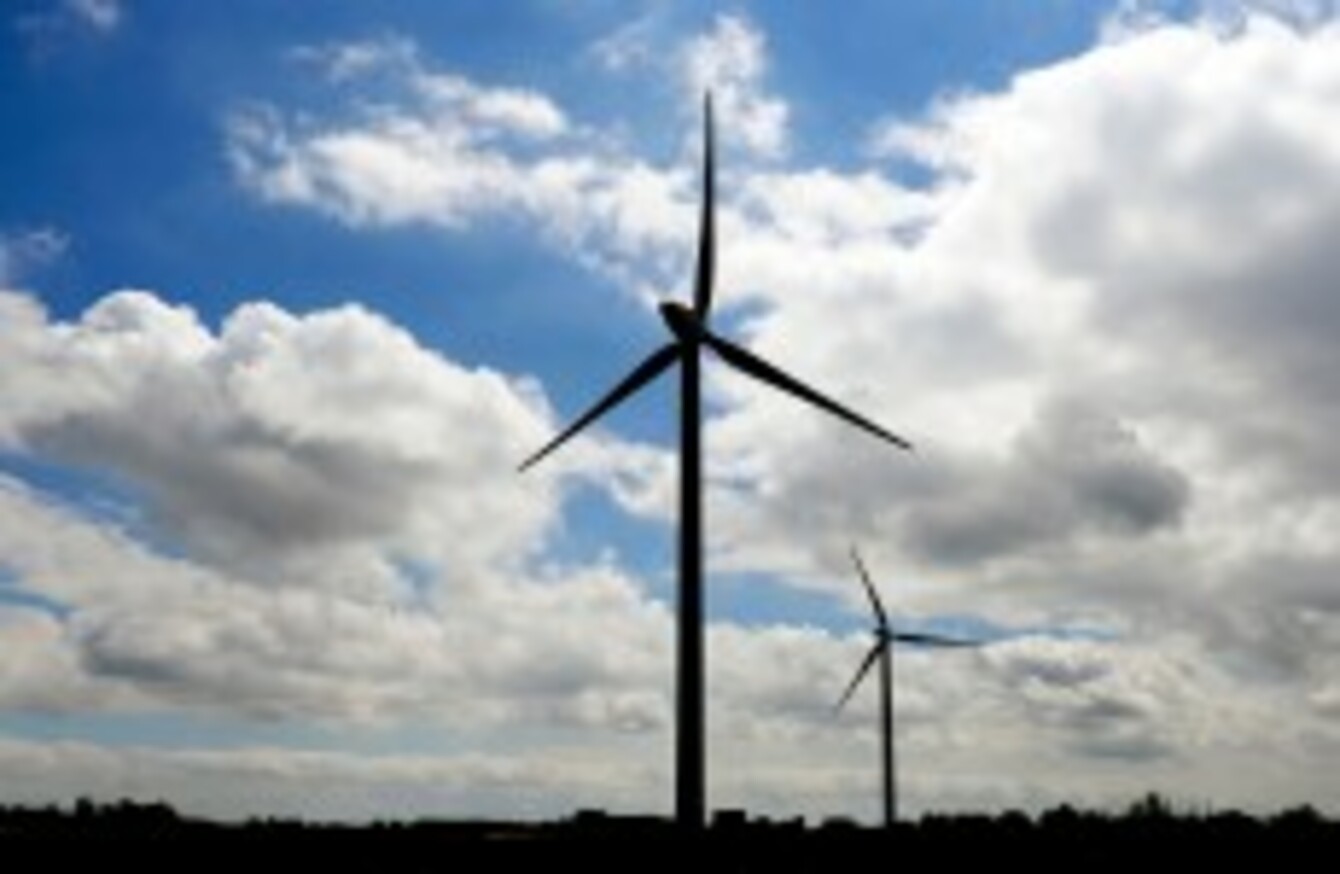 Image: Nick Ansell
Image: Nick Ansell
Updated at 4.06pm
THE DISTANCE FROM a wind turbine to a home must be directly related to the height of the turbine according to a bill set to be tabled by Sinn Féin later.
However, it has been criticised as it could 'end onshore wind development in Ireland'.
The Wind Turbine Regulation Bill sets down that turbines must be located at a distance from a house that it is at least ten times the height of the turbine.
The distance relates to turbines that are taller than 25m with the height measured from the ground to the end of the blade tip at its highest point.
Sinn Féin also wants strict rules on Ireland's export of wind energy, with the bill stating that wind exports should be prohibited until "the product is 'excess power' and Ireland is a self-sufficient island".
The party says that the bill does not mean that they are opposed to windfarms with its Environment Spokesperson Brian Stanley claiming that it is more about correcting what they see as Government mistakes.
"This bill attempts to impose proper regulation of all aspects of wind turbine construction. This includes proper zoning of areas for wind turbine developments, the duties of planning authorities, setback distances and the responsibility of decommissioning wind turbines," argues Stanley.
The Critical Infrastructure Act 2006, rammed through the Dáil by Fianna Fáil, can be used at present to override County Development Plans made by democratically elected councillors.
The Irish Wind Energy Association (IWEA) said the proposal is "effectively calling for an end to onshore wind development in Ireland", and that it would cost jobs and Ireland's energy security.
Chief Operating Officer Caitriona Diviney noted that previous studies show that once the separation distance is greater than 500m, the number of available sites drops significantly.
#Open journalism No news is bad news Support The Journal

Your contributions will help us continue to deliver the stories that are important to you

Support us now
"This bill," she said, "is wholly unnecessary and turns a blind eye to the already numerous safeguards and guidelines in place and the fact that suitable siting considerations are standard in all wind turbine planning processes".
Sinn Féin says that the bill has been tabled in response to proposals to build upwards of a thousand wind farms in the Midlands, primarily as a means of exporting wind energy to the UK.
But these plans have recently been thrown into major doubt with a final agreement between the Irish and UK Government's yet to be completed.
Originally published 7.45am. Additional reporting by Nicky Ryan.