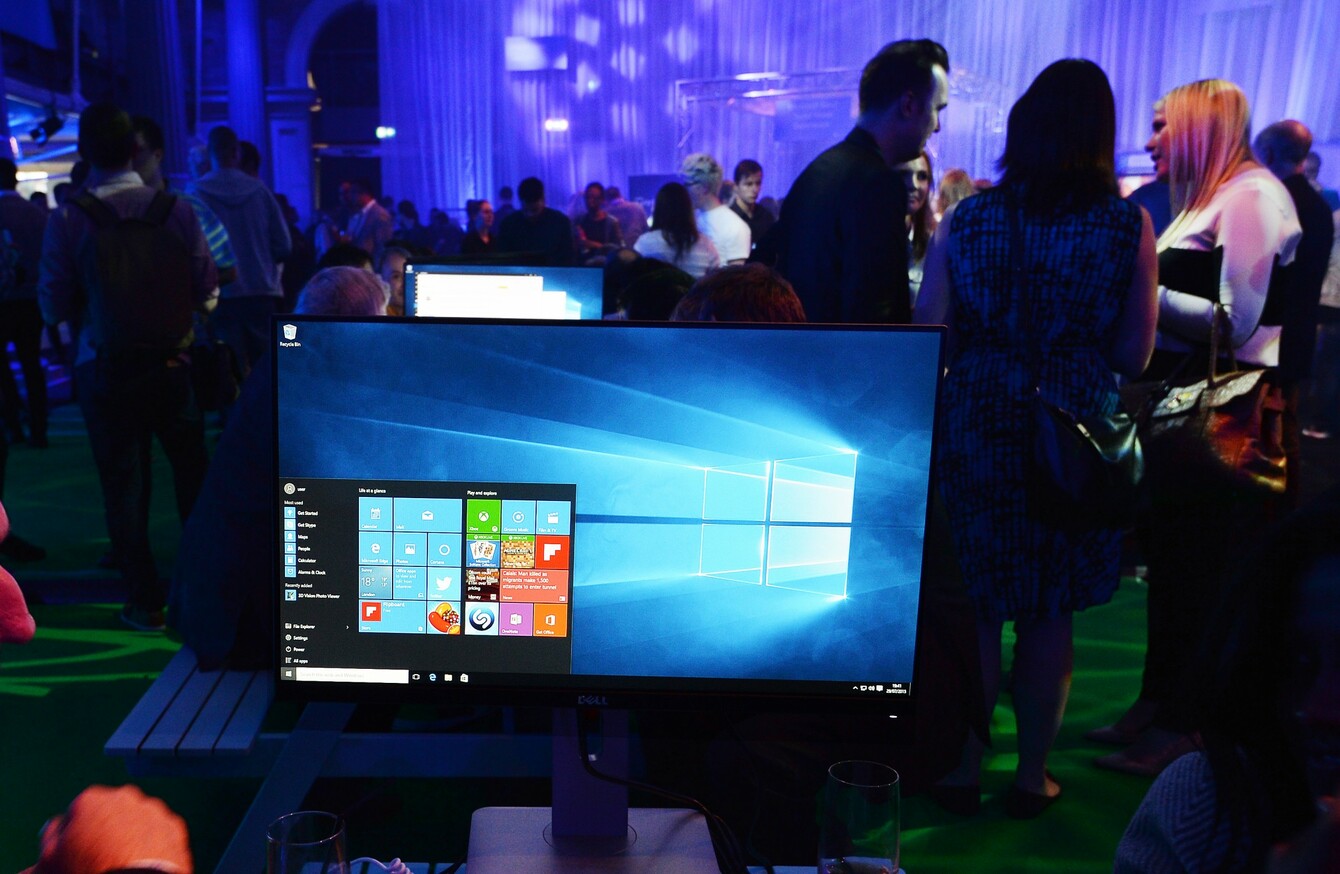 Image: John Stillwell/PA Wire
Image: John Stillwell/PA Wire
MICROSOFT HAS BEEN accused of tricking people into upgrading to Windows 10.
The software is free to those who are currently using Windows 7 and 8.1 until the end of July, but those who haven't upgraded are being prompted to do so by Microsoft.
The latest criticism involves a change made to the pop-up box encouraging users to upgrade.
Usually you could click the x on the right-hand corner to get out of it but instead of closing the window, it treats it as you accepting the upgrade and will install at the scheduled time.
To opt out of the upgrade, you have to click a small link within the pop-up box.
The reason for the change is down to Microsoft labelling the update as 'recommended' instead of an optional upgrade. Since the majority of users use recommended settings, it means the update ends up being a scheduled update.
PC users have been angry with the change - with some comparing it to the way malware tries to trick users into installing it - and have recommended using a third-party program to restrict or disable the update.
Microsoft has been pushing users to update as it attempts to get as many people using it before the first year is out.
Its aim is to to have a billion devices running Windows 10 within two to three years, and at the moment, more than 300 million devices are running it. Such growth will be more difficult after it becomes a paid upgrade, costing €119 for the Home version, and PC makers deal with a drop in sales.