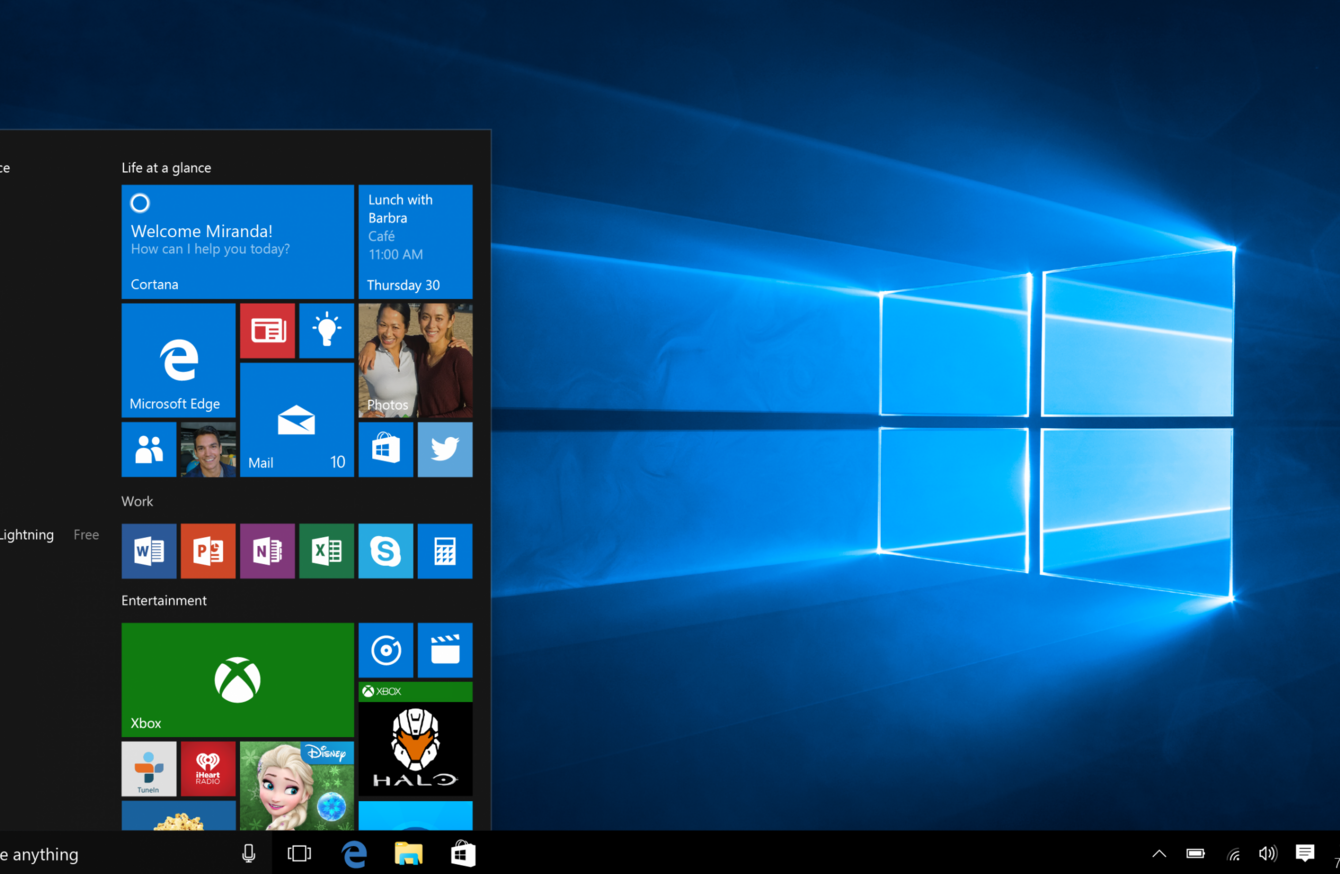 Image: Microsoft
Image: Microsoft
MICROSOFT IS CHANGING its Windows 10 upgrade notification after the latest one received a backlash from users.
The free upgrade has been available to Windows 7 and 8.1 users since it launched last July. However, it has annoyed users with the ways it pushed people to update.
The biggest one was changing the pop-up notification so that users who thought they were declining by closing it were actually agreeing with the terms. Some users weren't happy with this and compared it to the way malware tricks people into installing it.
Now it will be replaced with a new window which clearly states whether you want to upgrade or not.
While the upgrade button is the most prominent option on display, it is accompanied by two other options: choose time' and 'decline free offer'. Clicking the x will also decline the upgrade.
More than 350 million devices now run Windows 10, but with the end of its free offer approaching – those who want to upgrade after 29 July will have to pay €135 - it took a more aggressive approach.
It resulted in Microsoft paying a woman $10,000 after Windows 10 installed without her knowledge, causing it to slow down and crash regularly.
The anniversary update – which will introduce extensions for Windows Edge, writing features via Windows Ink, and security updates – will be released on 2 August.