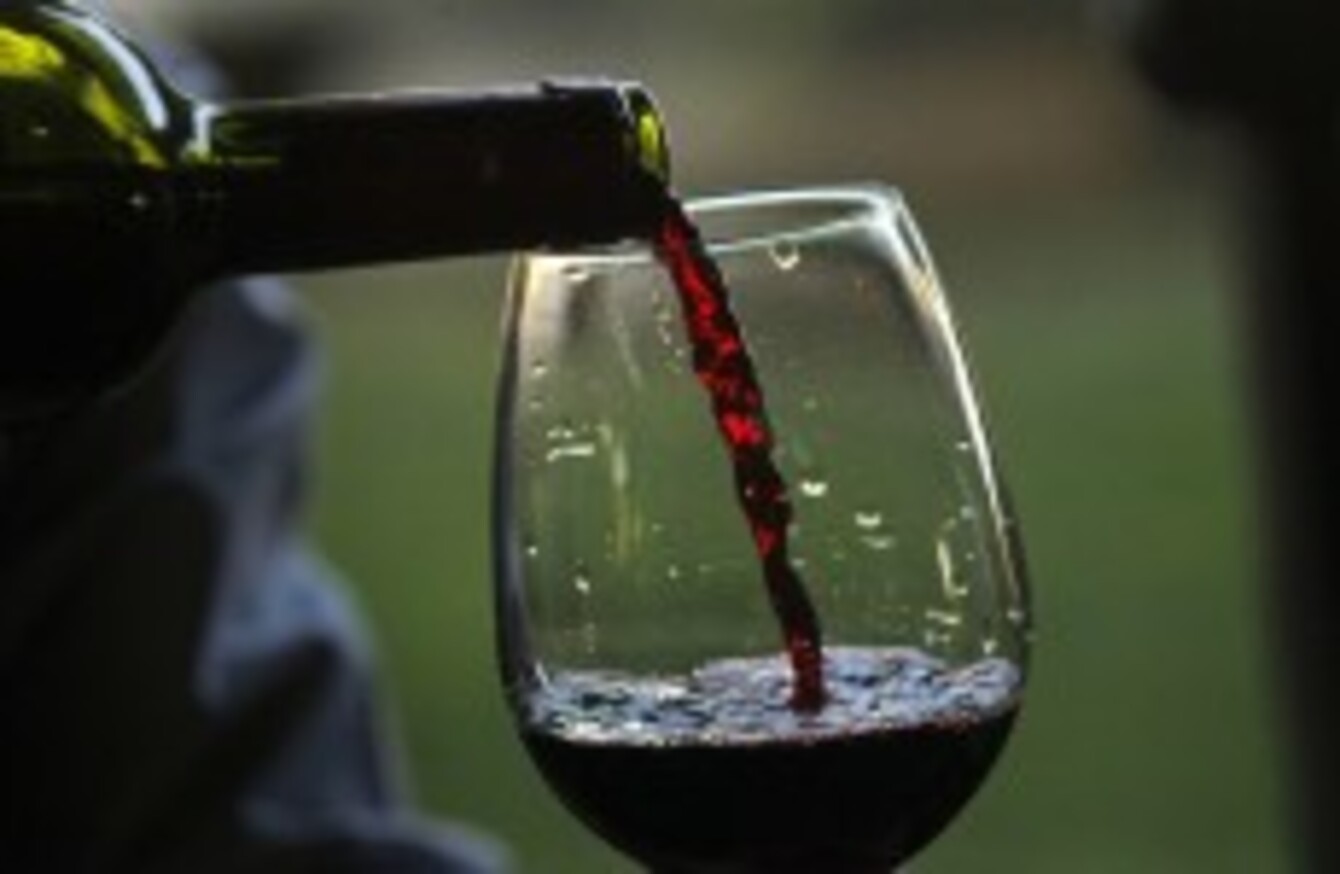 Image: Associated Press
Image: Associated Press
ONCE IT WAS French wines that reigned supreme on Irish tables, before Australian reds and whites took over the mantle.
But local drinkers have a new champion in the popularity stakes when choosing from wines lists and the off-licence shelves.
The latest market report from the Irish Wine Association (IWA) showed Chilean wines were the highest-selling drops in the country for 2014.
Nearly 2 million cases of table wine from the South American country were sold in Ireland last year, compared to just under 1.6 million from Australia.
That compared to the nearly 2.1 million cases of Australian wine sold in both 2008 and 2012, when it was the most popular country of origin for local consumers.
The report also showed total wine sales were slightly down last year when compared to figures from  2010 through 2012. Some 8.5 million cases were sold in 2014, compared to a peak of 9 million in 2011.
The figures also revealed consumers started opting for more expensive wines last year with sales falling for bottles below €9, but rising in the higher price brackets.
Glass half empty
The IWA, an Ibec subsidiary representing the biggest wine distributors and importers, also echoed calls from other sectors within the drinks industry for the government to cut alcohol excise in the next budget.
It said the tax take on a standard bottle of wine was now over 50%, the highest amount in the EU and over 100 times the levy charged in France.
IWA chairman Michael Foley said excise was the "number-one threat to the Irish wine industry" with a series of "draconian" hikes brought in since 2011. Some 1,100 people are estimated to be employed directly in wine distribution and importation businesses.
"This (excise) impacts on the cash flow of Irish wine importers and distributors, as many have to pay excise as an up-front cost," Foley said.
The vast majority of these jobs are in small, family-operated businesses across Ireland, making it difficult to take on new talent."
The government has also flagged plans to introduce a minimum unit price on alcohol to combat problem drinking which could push the floor price on most bottles of wine above €8.