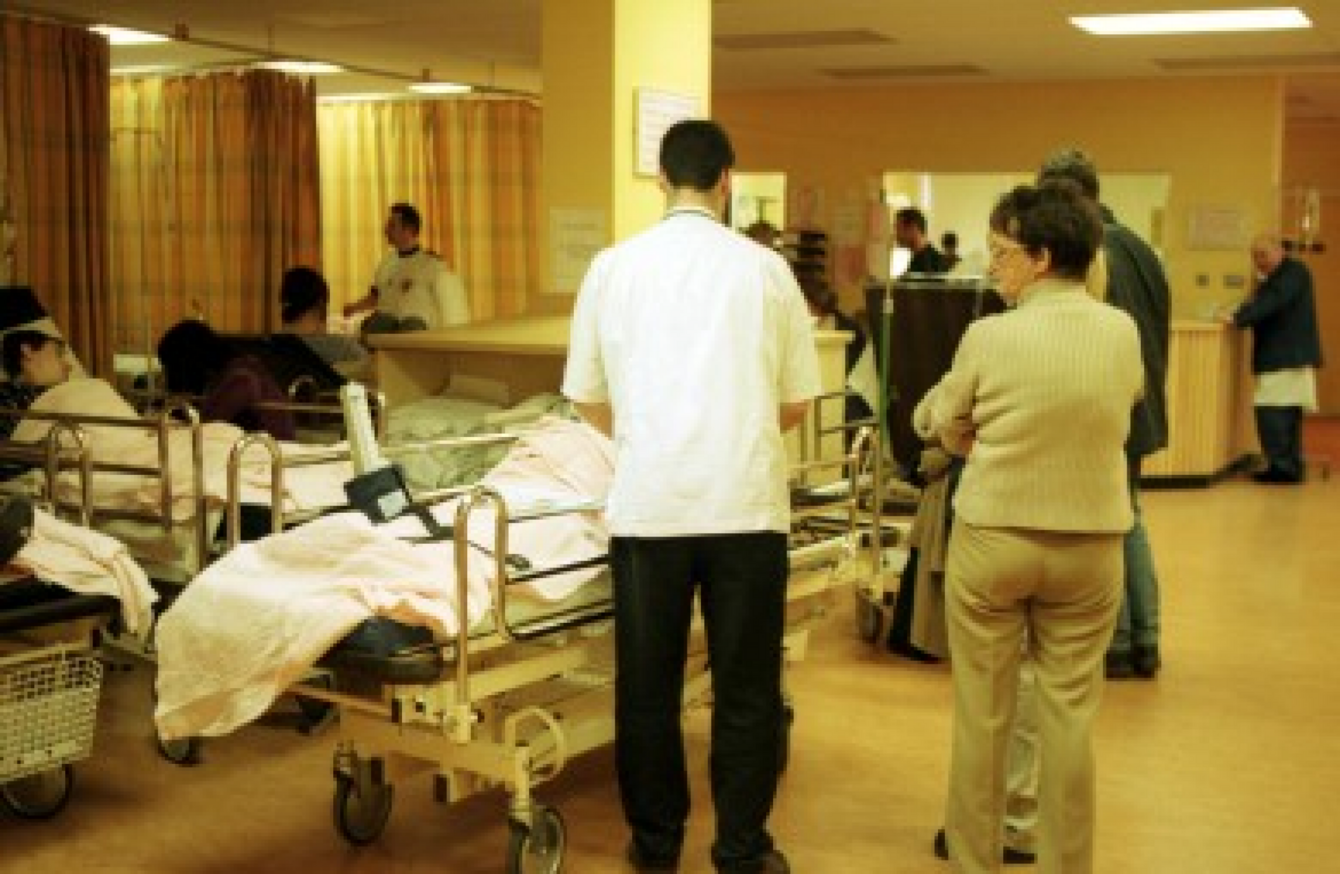 File photo
Image: Eamonn Farrell via Photocall Ireland
File photo
Image: Eamonn Farrell via Photocall Ireland
THERE ARE CURRENTLY 612 patients on trolleys or on wards – waiting on beds – in hospitals across the country today.
According to the INMO's trolley/ward watch figures, more than 600 people have been admitted for care on trolleys as emergency departments deal with high levels of demand for services.
During 2016, there were 56,931 more emergency presentations and attendances in Irish hospitals than during the same period in 2015 – a 5.89% increase.
The union, however, compared the corresponding number of 495 in 2006*, when the situation was declared a national emergency.
"612 patients, admitted for care, for whom there is no bed, is a truly shocking figure. The compromising of care, not to mention the loss of privacy and dignity, cannot go unchallenged and must be acknowledged and addressed by health management," general secretary Liam Doran said.
The stark reality is that in 2007, after it was declared a 'National Emergency', the number of patients on trolleys was recorded as 50,402. However, in 2016 this has increased by 86% to 93,621.*

*[Editor's note: In 2006 2007, the count did not include those in wards but in this year's figures, it does. The corresponding trolley figure, without ward patients for today is 453.]
He is concerned that the situation will worsen in the coming days due to the increasing incidence of influenza, closed beds due to staff shortages and the Norovirus (winter vomiting bug).
The HSE has asked people in non-risk categories suffering from the flu to treat themselves at home – and not present to emergency departments.
According to the INMO – which tracks trolley admissions in every hospital – there are 22 people across Dublin hospitals on trolleys, with 509 spread across the regional wards.
University Hospital Limerick tops the list with 46 patients on trolleys, followed by Portlaoise with 42 and Tullamore and Kilkenny with 41 each.