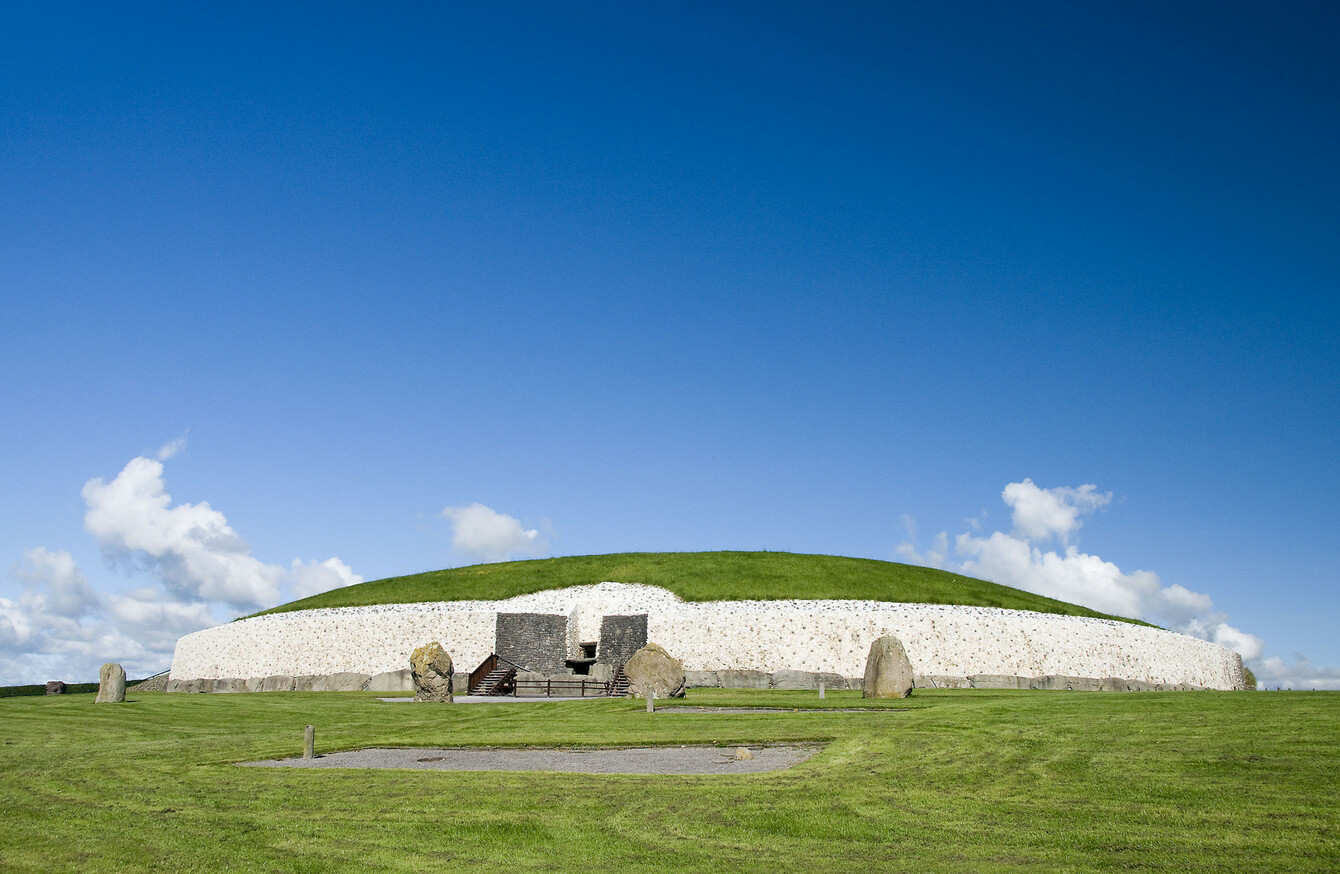 MORE PEOPLE THAN ever before will be able to see the winter solstice at Newgrange this year as it's set to be streamed live.
Every morning on the winter solstice, sunlight floods the inner chamber of the passage tomb in Meath.
Newgrange is generally believed to date from the Neolithic period around 5,000 years ago.
The first modern observation of the sun shining into the inner chamber on the day of the winter solstice happened in December 1967.
This year, on Wednesday and Thursday morning, there will be a live stream as the inner chamber lights up. The stream will take place at 8.30am on both days.
Minister of State for Tourism and Sport, Brendan Griffin said, "This is a fantastic way to share the unique magic of Newgrange with a much larger audience."
Minister of State with responsibility for the OPW, Kevin Boxer Moran added: "Newgrange nestled in the Boyne Valley is an important historical site in Ireland's Ancient Heritage which attracted over 207,000 visitors in 2016.
Our annual Winter Solstice Lottery received over 33,000 applications to witness this event with winners from as far as Austria, Italy, Switzerland and the United States of America, showing the continuing fascination the Solstice has the world over.
The livestream will also be embedded and available to watch on the Ireland's Ancient East website.