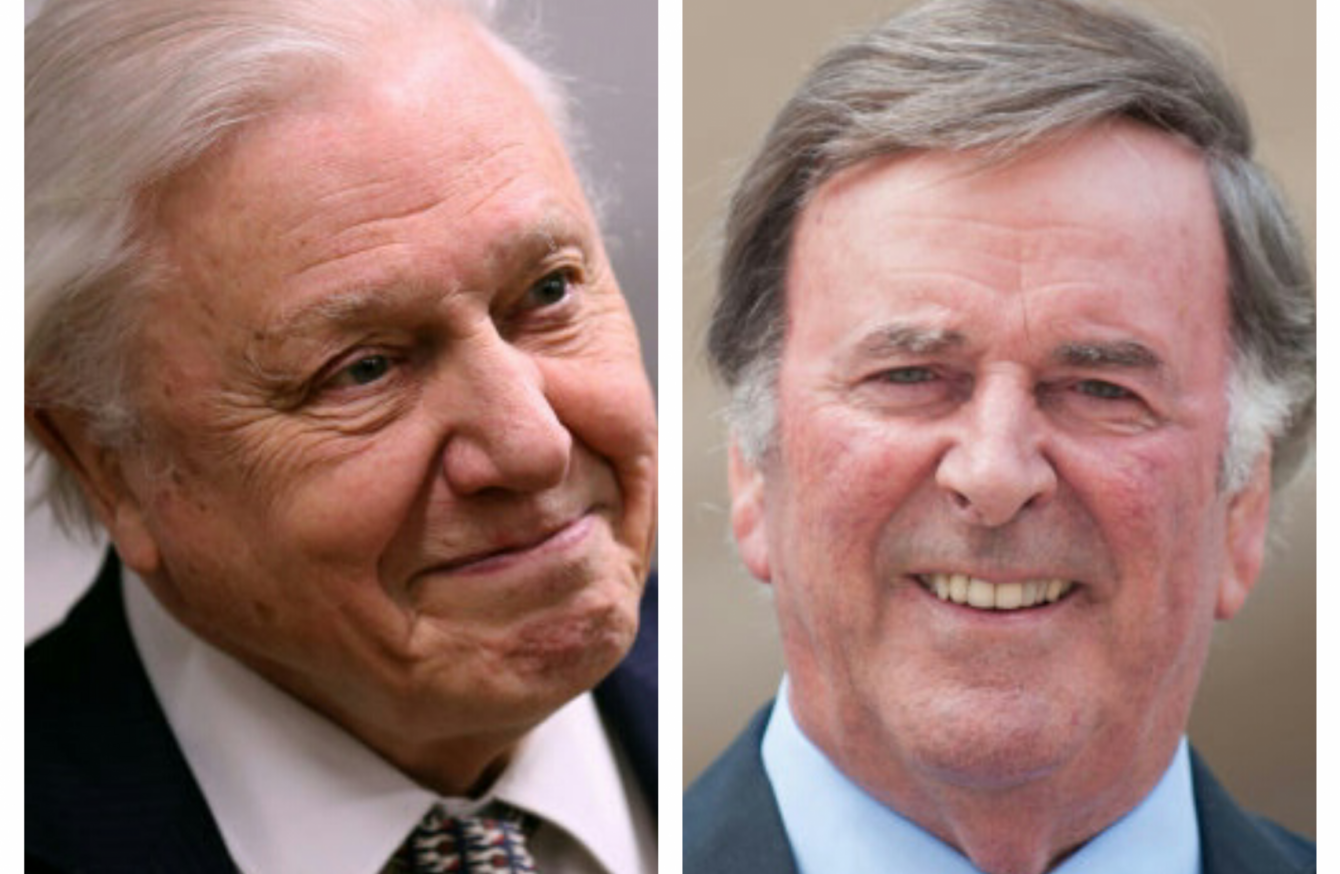 Image: PA Wire/Press Association Images
Image: PA Wire/Press Association Images
DAVID ATTENBOROUGH turned down the late broadcaster Terry Wogan for a job in the BBC over 50 years ago, according to newly uncovered letters.
The letters, published in the Radio Times, reveal how in 1965 a then 27-year-old Wogan wrote a letter asking for a job in the BBC, only to be rejected by the Controller of Programmes – David Attenborough.
Wogan, who was working as a senior announcer with Radió Éireann (RTÉ) at the time, dated the letter 16 August 1965. He said in it that he wanted to "extend the sphere of my television activities."
"At 27, I am Senior Announcer with, among other duties, responsibility for programme production and presentation, and announcer training," Wogan wrote, before listing his full radio and television experience.
He then ends the letter with a plea, asking to be considered for a job in spite of the fact that he was relatively unknown in England at the time.
While fully realising that since you are familiar with neither my name nor my work, the above litany can carry very little weight, I am hopeful that you are receptive enough of new ideas and personalities to give me the opportunity of substantiating these claims.
Rejected
In spite of the charming tone of the letter, however, it would appear that Attenborough wasn't impressed enough to give Wogan the job he wanted.
In a response letter dated 19 August 1965, Attenborough – now famous as a presenter of nature documentaries – said that there was no room at that moment for a man of Wogan's "particular talents and experience".
-and as one of our chief announcers on BBC-2 is also from Dublin, we would feel, other things being equal, that we should look for someone from a different part of the country, if we were to make an additional appointment.
Attenborough was referring to the chief announcer of BBC 2 at the time – Denis Tuohy – who was from Dublin.
Not to shoot-down poor Wogan completely, Attenborough said that he would "pass on your letter to the Head of Presentation and if a suitable vacancy should occur he will get in touch with you directly".
When approached Radio Times got in touch with Attenborough about the letters, he said that he didn't remember the letter at all.
"Good Lord! He wrote asking me for work? I don't remember this at all."
The BBC reports that Attenborough stood by his decision, however.
"I think it was a perfectly reasonable answer. To have had two Irishmen presenting on BBC Two would have looked ridiculous," he said.
This is no comment whatsoever on Terry Wogan's talents. It's just that I couldn't have had two Irish presenters.
All's well that ends well
For anyone thinking that Wogan's career ended there – don't worry! He was offered a job in 1966 presenting Midday Spin on the BBC Light Programme, before going on to front the massively successful BBC Radio 2 breakfast show.
He had a lengthy and illustrious career at the BBC that spanned five decades. Wogan passed away on Sunday 29 January at the age of 77 after a short battle with cancer.
We can only speculate on what the legendary broadcaster's career would have been like if Attenborough had taken him on.