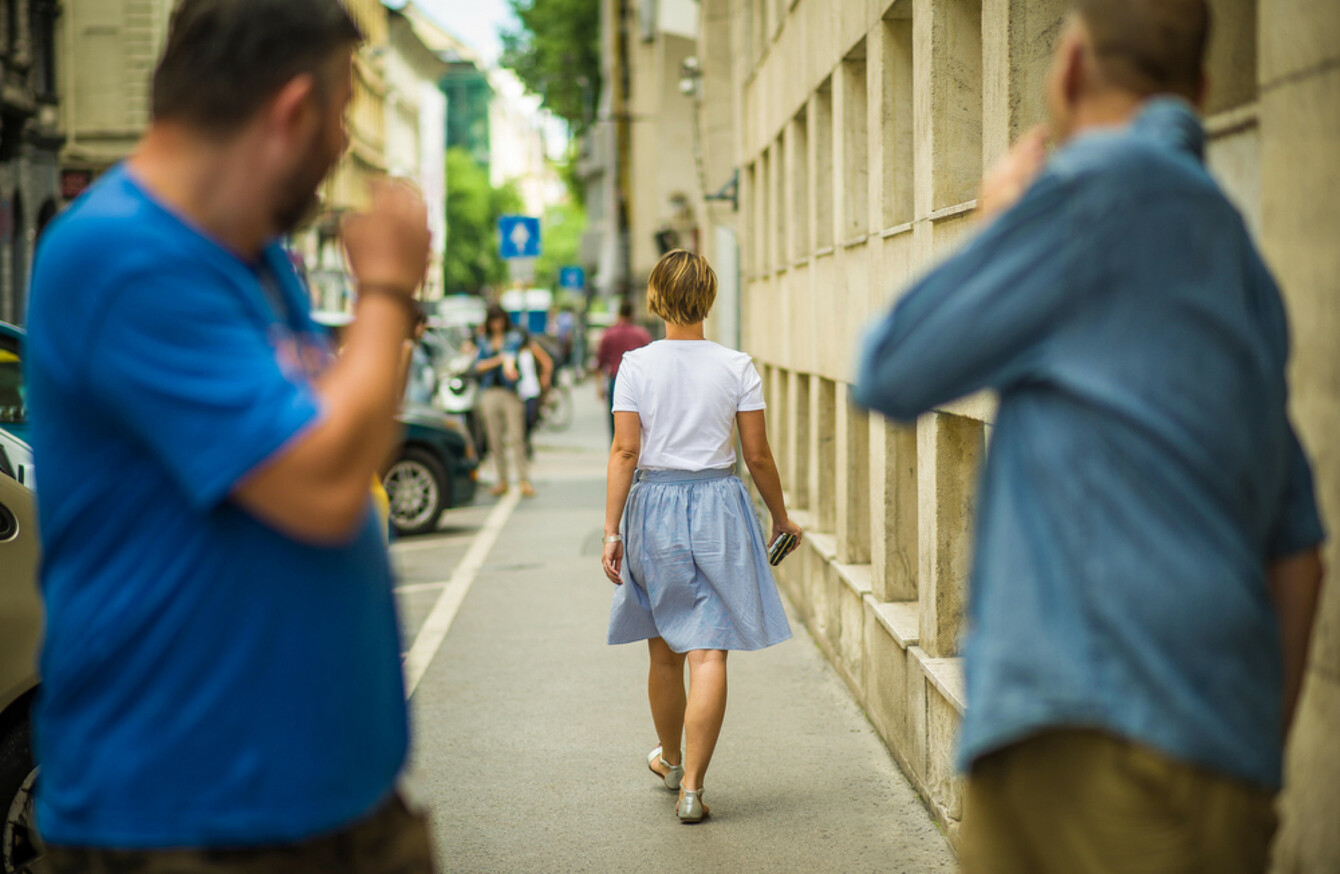 Image: Shutterstock/napocska
Image: Shutterstock/napocska
MORE THAN HALF of Irish people think that wolf whistling is not a form of sexual harassment that should be outlawed, according to a poll for RTÉ's Claire Byrne Live.
Carried out by Amarách Research on over 1,000 Irish adults, it found that 57% of people were against making wolf whistling a crime.
Just over a quarter of people (26%) said that it is a form of sexual harassment that should be outlawed, while 17% said that they didn't know.
Last week, a French government minister said that a new law would impose on-the-spot fines for harassment of women on the streets.
Marlene Schiappa said she wanted to tackle sexist male attitudes in public spaces.
"It's completely necessary because at the moment street harassment is not defined in the law," she told RTL radio in an interview to outline the law, which is to be voted next year.
Schiappa, asked about the difficulty of drawing a line between street harassment and flirtation, replied: "We know very well at what point we start feeling intimidated, unsafe or harassed in the street."
Recently, a new poster initiative by Dublin City Council aimed to raise awareness of the sexual harassment that takes place on the capital's streets.
The posters – which bear the message "a sexist remark is not a compliment" – have been put up by Dublin City Council as part of its Safe City programme.
A spokesperson said that a study from the council found that "sexual harassment is a frequent and distressing occurrence for women and girls in Dublin city".
With reporting from AFP