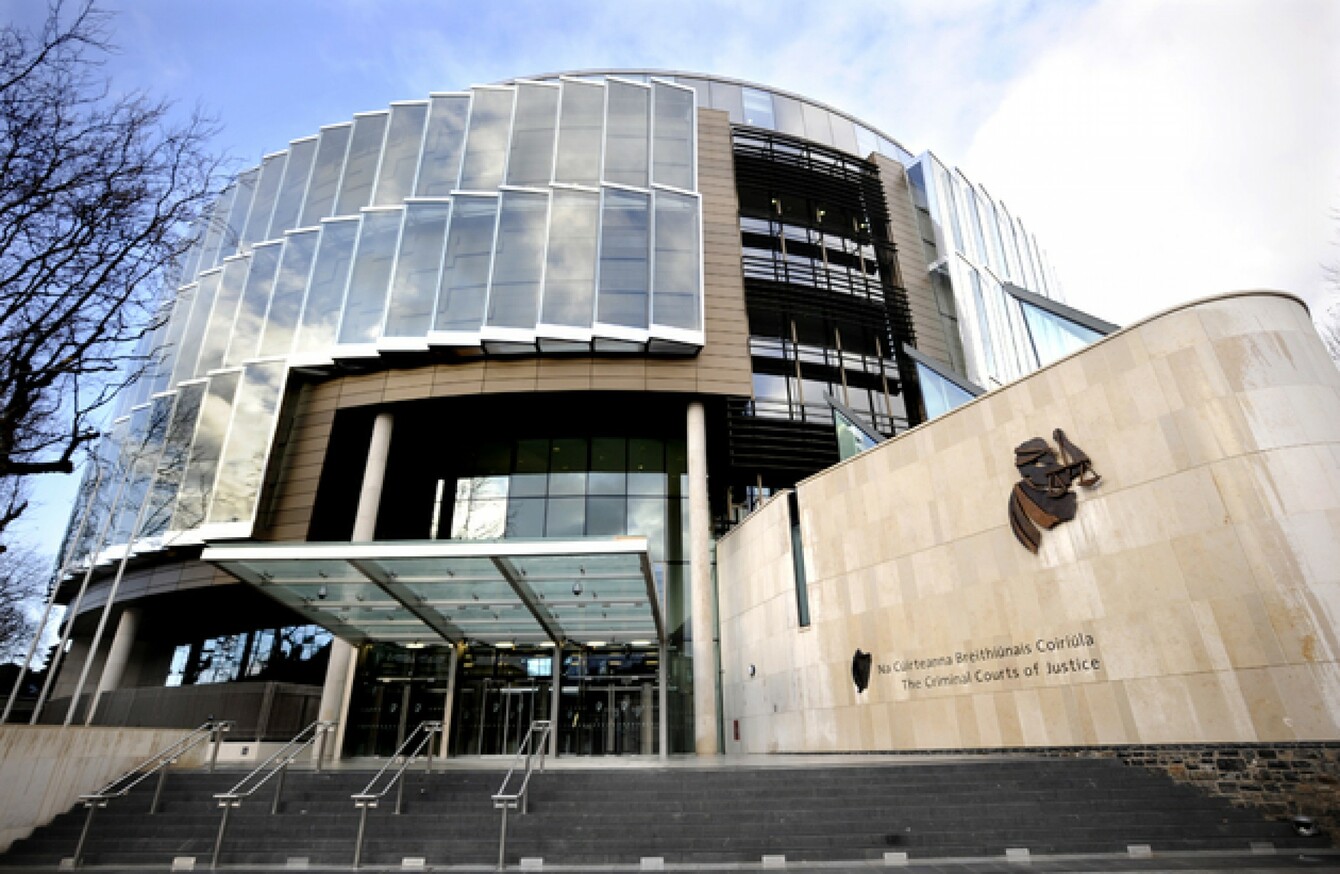 Image: Sasko Lazarov/Rollingnews.ie
Image: Sasko Lazarov/Rollingnews.ie
A MAN WHO viciously assaulted two Italian men in separate Dublin city centre attacks has been jailed for three years.
One of Thomas Roberts' victims said he no longer felt safe in Ireland, while another left the country shortly after the attack and said he would never return.
Roberts (23), of Carrow Road, Drimnagh, Dublin pleaded guilty at Dublin Circuit Criminal Court to two counts of assault causing harm, two counts of robbery, one count of attempted robbery and one count of possessing cannabis on various dates between November 2012 and April 2013.
The court heard he was 19 years old when he carried out the string of attacks and robberies.
Judge Karen O'Connor imposed a total of six years in consecutive sentences. She suspended the final three years on strict conditions and backdated the sentence to February when Roberts went into custody on these bills.
Garda Alan Murphy told Fiona Murphy BL, prosecuting, that Roberts was one of a group of five men who attacked Francisco Brescia while he was at a cash machine on O'Connell Street on 24 November, 2012.
Roberts smashed a glass bottle off Brescia's head before punching him a number of times. The other men then kicked and punched Brescia several times while he was lying on the ground.
Brescia suffered damage to his eye and a dislocated shoulder as a result of the attack.
Brescia had lived in Ireland for four years prior to the attack.
"I used to think it was a safe place to live," he said in a victim impact statement read out in court.
I don't anymore.
He said he believed he was going to die during the attack and still suffers problems with his vision.
Phone robbery
The attack occurred five days after Roberts and an accomplice robbed a woman's phone as she was walking down the street, pushing her head off a wall and leaving her with facial bruising.
The following April, Roberts assaulted another Italian man, Andrea Pelle, as he was standing outside a restaurant on Westmoreland street.
Roberts got Pelle in a headlock after he said he didn't have any cigarettes. Another man then punched Pelle to the head a number of times, knocking out part of his front tooth.
Pelle moved to London shortly after the attack. He gave a victim impact statement to gardaí in Dublin airport in which he said he would not consider ever returning to Ireland, the court heard.
Roberts has 20 previous convictions, including for robbery and theft. He was on bail during some of the offences. The court heard there was a delay bringing the matter to court because Roberts moved to England for a number of months and failed to turn up to court on other occasions.
Fiona Murphy, BL, defending, said Roberts was extremely remorseful for his actions.
"There is no excuse or explanation that could give any reason or justification for what he's done," Murphy said.
She said the offending occurred at a time in Roberts life when he was homeless, "desolate" and seeking solace in alcohol and drugs.
The court heard Roberts had a dysfunctional childhood that was marred with periods of homelessness. His parents were drug addicts and he left school at the age of 13.
Roberts' grandfather was his only supportive family member and when he died in 2011, Roberts "went off the rails", she said.
He is currently serving a sentence on another matter and has made good use of his time in custody, the court heard.