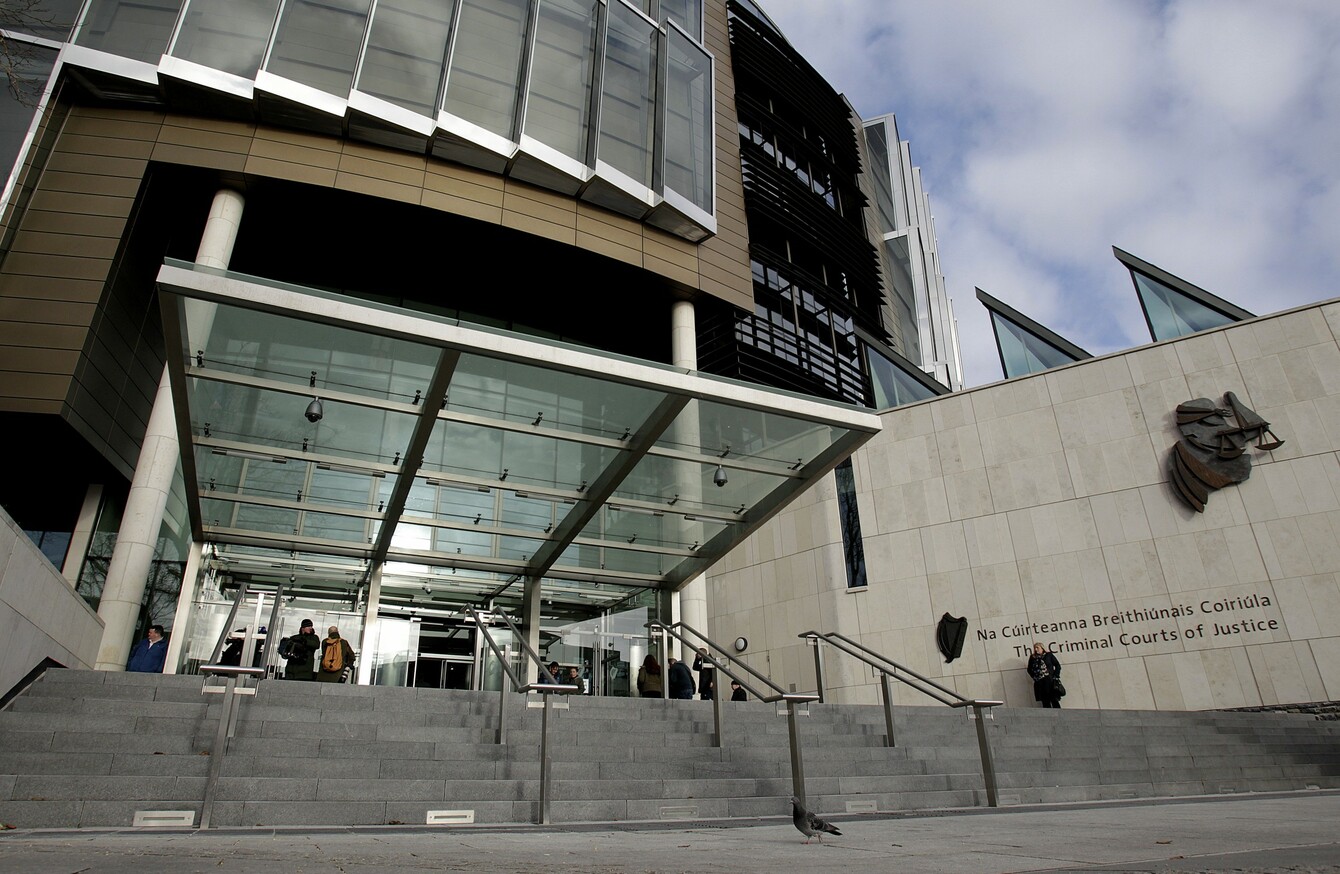 The Courts of Criminal Justice
Image: PA Archive/PA Images
The Courts of Criminal Justice
Image: PA Archive/PA Images
A WOMAN WHO left a man blind in one eye after attacking him with scissors has been found not guilty by reason of insanity.
Patricia Fortune (35) had pleaded not guilty at Dublin Circuit Criminal Court to one count of intentionally or recklessly causing serious harm to Sean Hogan on 28 May 2013.
The victim lost the sight in one eye as a result of the attack at the Granby Centre, a Dublin city centre homeless shelter for people with mental health issues.
The jury took 21 minutes to return the verdict, having heard psychiatric evidence about Fortune's mental illness at the time of the assault.
Judge Patricia Ryan adjourned the case for mention to 1 November next to allow for an assessment of Fortune to determine how she should be cared for in the future.
Ronan Kennedy BL, prosecuting, told a jury of six men and six women that there was no dispute that Fortune, of Annamoe Drive, Cabra, Dublin carried out the assault.
Instead, the key issue would be whether Fortune was mentally impaired at the time, he said.
The day of the incident
The court heard that Fortune and the victim, then aged 58, were both residents in the shelter. She became jealous of Hogan's friendship with another resident.
On the day of the incident Fortune began calling them names and Hogan confronted her. Fortune lunged at the victim with a pair of scissors and he felt a sharp pain in his eye.
He fell over and Fortune came from behind him and began gouging his eyes with her thumbs. The attack lasted for two minutes as staff and other residents tried to stop her.
Prosecution witness Dr Brenda Wright, a consultant forensic psychiatrist, testified that Fortune suffered from severe epilepsy and frequent seizures, which at times had been life-threatening.
Long history of violence
Wright said Fortune suffered from an organic personality disorder in which a person's personality and behaviour was altered as a result of an underlying condition, in this case an ongoing epileptic condition.
She had an IQ of 68 which was in the range of a mild intellectual disability, Wright said.
The court heard Fortune had a "long history of violence". As a child and teenager, she was involved in a number of aggressive incidents, Wright said.
These included assaulting a teacher at the special school she attended, throwing hot water at her younger sibling, hitting an 11-year-old boy with an iron bar, trying to choke her mother and stab her with a fork. "The neighbourhood was terrified of her," Dr Wright said.
As a teenager, Fortune was described as "a lonely, vulnerable young girl unable to make links with other young people", the court heard.